Posted in: Netflix, Preview, streaming, TV | Tagged: Jenna Ortega, netflix, preview, season 2, wednesday
---
Wednesday S02 Will See More Horror, "Ditching" Love Interest: Ortega
Wednesday star Jenna Ortega discusses Season 2 amping up the horror aspects, ditching a love interest for her character, and much more.
---
Yesterday, we had a chance to check out what Jenna Ortega had to share about the upcoming second season of Netflix's hit series Wednesday – specifically, how she's going to have a much more active creative role this season and what she learned from the first season that makes having that say so important. Now, we learning some more thematic specifics when it comes to what viewers can expect with Season 2, thanks to a conversation between Ortega and Elle Fanning (Hulu's The Great) as part of Variety's "Actors on Actors" interview series.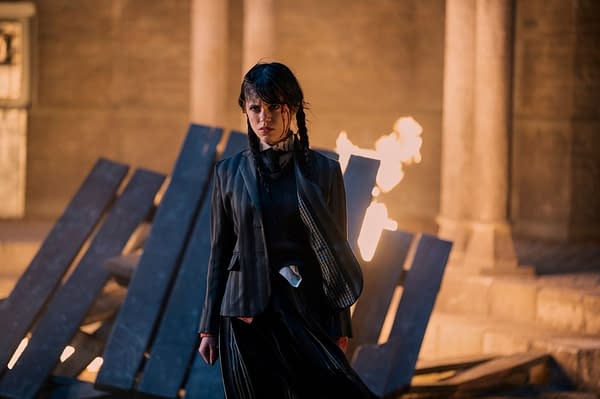 "We've decided we want to lean into the horror aspect of the show a little bit more. Because it is so lighthearted, and a show like this with vampires and werewolves and superpowers, you don't want to take yourself too seriously," Ortega shared during the conversation. "We're ditching any romantic love interest for Wednesday, which is really great." With her new producing title for the second season, Ortega can now be a part of the creative process for the season right from the jump.
"We had already been throwing out so many ideas, and I'm somebody who's very hands-on. I want to know what's going on. And with a character like Wednesday, who is so beloved and such a legend, I just really didn't want to get her wrong. So I try to have as many conversations as possible. On set, with the writers and Tim [Burton], we all would get together and decide, 'Okay, what works and what doesn't?' It was naturally already very collaborative," Ortega explained. "So in preparation for a second season, we wanted to get ahead of the curve and make sure that we could start the conversations earlier," Ortega continued. "And I'm just so curious. I want to see the outfits, new characters that are coming in, scripts, and they were gracious enough to let me put the producer hat on."
---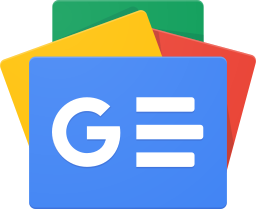 Stay up-to-date and support the site by following Bleeding Cool on Google News today!