Weeds, the hit satire that helped define Showtime and served to influence a number of shows considered modern classics today is now in development for a sequel series at cable network STARZ.
The show ran for eight seasons (from 2005 to 2012) and starred Mary Louise-Parker as a suburban widow who decides to become a marijuana deal to make ends meet. She had to find creative ways to operate under the radar and avoid law enforcement. The series gleefully poked fun at the American Dream, suburbia, the War on Drugs, the entrepreneurial spirit, conservatism and uptight suburbia. Louise-Parker's Nancy Botwin kept calm and carried on as she made increasingly bad and dangerous decisions. Somehow, her white middle-class mom armour would carry her through perils with drug gangs, feds and assassination attempts. Series creator Jenji Kohan went on to create and run Orange is the New Black for Netflix.
The Definitive Suburban Mom Weed Dealer Comedy
Lionsgate TV produced the original show and is developing the sequel for STARZ. Louise-Parker is attached to star and executive produce. Victoria Morrow is the writer and Executive Producer, which means she's likely the showrunner. The original series was one of Showtime's highest-rated shows. It ushered in an era of darker, satirical shows featuring flawed heroines like Nurse Jackie, The Big O, all the way to Shameless.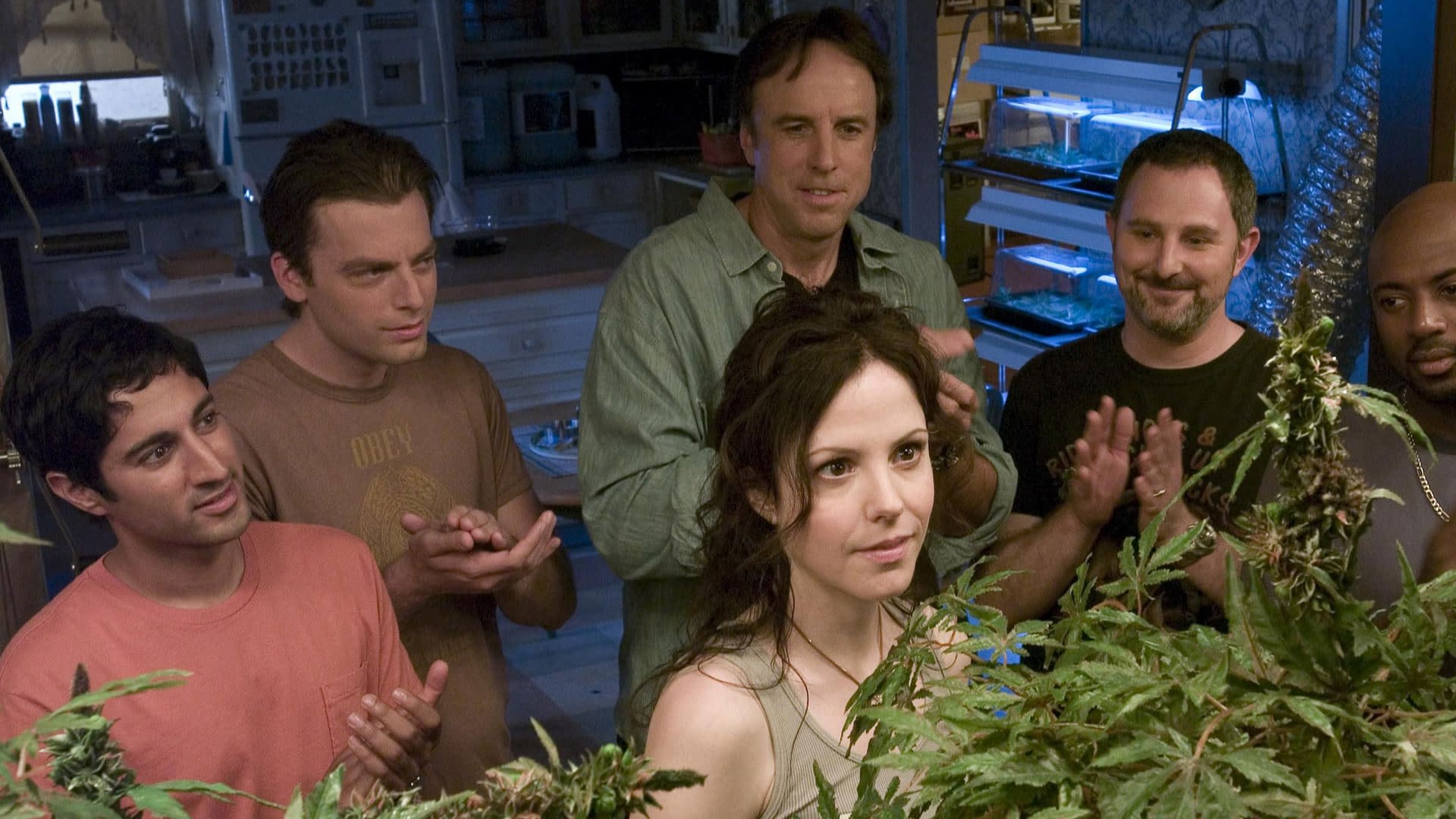 The new series is a sequel, set 10 years later where weed is now pretty much legal. The title of the show is a dead giveaway: of course Nancy Botwin can't stay away from the weed business. She committed fully to the business and the lifestyle, dammit! She slept with gangsters and cops alike, went to jail, got shot in the head, all in pursuit of becoming the best weed dealer ever. It should be interesting to see how Nancy, her idiot sons (Hunter Parrish and Alexander Gould), friends and wacky cohorts are doing now.
Enjoyed this article? Share it!