Yellowstone Could End with Season 5; McConaughey Series Eyed: Report
Reportedly, Taylor Sheridan & Paramount Global are eyeing an end to Yellowstone and a new extension of the franchise with Matthew McConaughey.
---
Could series co-creator & showrunner Taylor Sheridan, Paramount Global, and Paramount Network be preparing for Yellowstone to head off into the sunset as early as the end of the current season? That's the report coming from Deadline Hollywood this afternoon, with word that an extension of the franchise continuing the story of the Dutton family is being developed, with Matthew McConaughey (Agent Elvis) in talks to lead. Where the report gets very interesting is where sources claim that series star Kevin Costner's reportedly ever-decreasing filming schedule and disagreements over it are a major factor. According to DH, Costner "had originally limited himself to 65 days of shooting" on the popular series and wanted "to shoot for 50 days for the first part of the current season [Season 5]." But for episodes that remain in the current fifth season, it's reported that Costner was only looking to spend "a week shooting." The report alleges that Costner's shooting schedule "has been a source of frustration for Sheridan" and that it hs resulted in "morale problems" among the cast.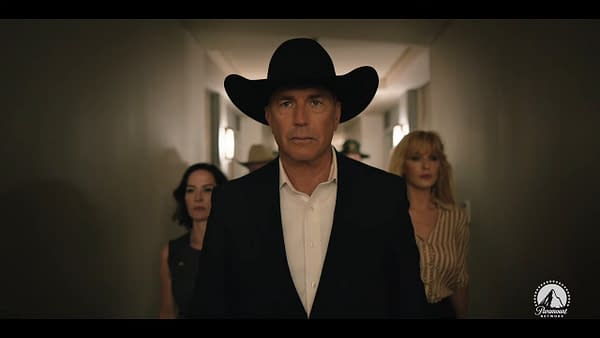 Continuing on, the DH report also claims that the decision to move on with a new show was made after Paramount Network declined Costner's most recent proposal. It's still unclear who, if anyone, from the original series would join the new chapter of the popular franchise. In addition, it is still unclear if the series will be set on the on-screen family's Montana ranch or a new location. The new series would begin its run on cable channel Paramount Network and then stream exclusively on Paramount+. For its part, a Paramount Network spokesperson issued a response: "We have no news to report. Kevin Costner is a big part of Yellowstone, and we hope that's the case for a long time to come. Thanks to the brilliant mind of Taylor Sheridan, we are always working on franchise expansions of this incredible world he has built. Matthew McConaughey is a phenomenal talent with whom we'd love to partner."