This article is a bit of speculation having to do with the season finale of Arrow. I'm not alone in this speculation — others online have been coming to a similar conclusion, and I think it's worth starting up a conversation. But be warned now: this is just speculation, and if you don't want it in your head, don't read any further.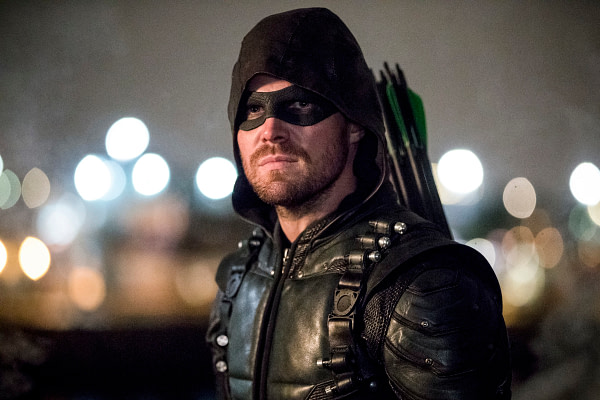 Stephen Amell told fans recently that something big is coming, and it can't be undone. That's saying something in a universe where Barry Allen (Grant Gustin) has jacked with the timeline on multiple occasions, there are evil doppelgängers from other Earths, and folks have come back from the dead multiple times. So what could it be?
Executive producer Marc Guggenheim was talking on EW's Superhero Insider and referred to the finale as unconventional — not having that big cliffhanger, but having a game-changing moment that will really affect the series. He tells listeners that the show fundamentally changes in the finale and that they've been sowing the seeds of it since the premiere. He feels they've been teasing it all along, and he hopes that people are surprised. He promises it's a game changer that they won't buy back at any point.
I think what they're talking about is Oliver revealing his identity to everyone. It would fundamentally change everything in the series if he could work openly as the Green Arrow. It would be something none of the other Arrowverse series have done, and it has been the cloud hanging over him since the beginning of the season. It would be a bit of a borrow from Iron Man, but it could turn things around if the city knew it was Oliver under the hood. They knew it was Laurel as the Black Canary after her death, and they made a statue for her. The people got behind Oliver enough to make him Mayor. And every big bad he's dealt with has known who he is… it kind of makes sense.
It would definitely be a game changer.