Posted in: Comics, Lying In The Gutters | Tagged: bleeding cool, Comics, joe kubert, Lying In The Gutters, Rich Johnston
---
Lying In The Gutters 13th August 2012
Rest in peace, Joe Kubert. You gave so much to the comic industry. Your legacy will live on in your work, the people around you, and the many you inspired.
The Olympics may be over, but the Paralympics are on the way, so look forward to acres of TV coverage for that as well. As long as you don't live in the USA. I can see TunnelBear becoming more and more popular.
I've just run a piece on the non-payment of creators in the current comics industry, naming names. You may wish to check it out. Also, Stephanie Brown fans, go here.
Top Twenty Traffic Of The Week
2. Is This A Fake? Or Is It The Real John Byrne?
3. Marvel Cancels Defenders With Issue 12
4. At Least We Know Which Side Batman Dresses On
5. Joss Whedon Signed To Write And Direct, Avengers 2
6. Scenes Revealing Bane's Origins Were Cut From The Dark Knight Rises
7. Fraction, Bagley And Allred Confirmed On Fantastic Four
8. Did Alan Moore Turn Down Two Million To Bless The Watchmen Prequels?
9. The Week In Getting Stabbed In The Back (Includes Backstab Spoilers)
10. The Dialogue Tics Of Brian Bendis In This Week's Avengers Assemble
11. Donald Faison Set To Play Dr. Gravity In Kick-Ass 2
12. Sarah Palin Is… Supergirl?
13. "Kirkman Is A Proud Liar And Fraudster" – The Walking Dead Lawsuit
14. The Comic Shop That Looks Like A Comic
15. Michael Turner's Justice League By Way Of Jeremy Roberts
16. So, Apparently Ben Affleck Won't Direct The Justice League
17. Superman, Superboy And Supergirl Go To H'el
18. Twelve Thoughts About Twelve Comics
19. President Camacho Set For A Comeback
20. Tuesday Runaround – The Left Wing Argument Against The Superhero
And Another Ten You May Prefer
1. DC Comics Liquidates Hundreds Of Archives And Showcases
2. Wonderful Live-Action Winnie The Pooh Short
3. A History Of Harpers Row In Batman #12
4. First Teaser For The BBC's Ripper Street, A Period Procedural Set In The Wake Of Jack's Rampage
5. How To Save Money On Your iPad ComiXology Comics
6. Concept Art For Neuromancer, Comfirmation Of The Wahlberg And Neeson Offers
7. Two DC Comics Not To Ignore For Hallowe'en – Lot 13
8. Trailer For Craig McCracken's Wander Over Yonder.
9. Dave's Comics, And The Surrounding Graffiti, Of Brighton
10. New Amityville Prequel To Be Built On Actual Footage From A 1976 Seance
Thanks to Grace Randolph, Aaron Haaland, Adi Tantimedh, Dr Manolis Vamvounis, Louis Falcetti, Alasdair Stuart, Jesse James, Patrick Willems,
---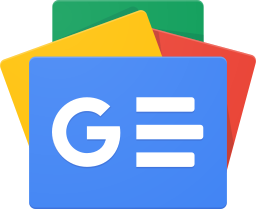 Stay up-to-date and support the site by following Bleeding Cool on Google News today!