From the Oxfordian boys at Rebellion, game designers and owners of 2000AD — and they have a couple of anniversaries to take account of in September solicitations — 2000AD gets a new jumping-on point with all new stories with Prog 2100. And Judge Dredd Megazine gets a hundred-page special.
2000 AD PACK SEPTEMBER 2018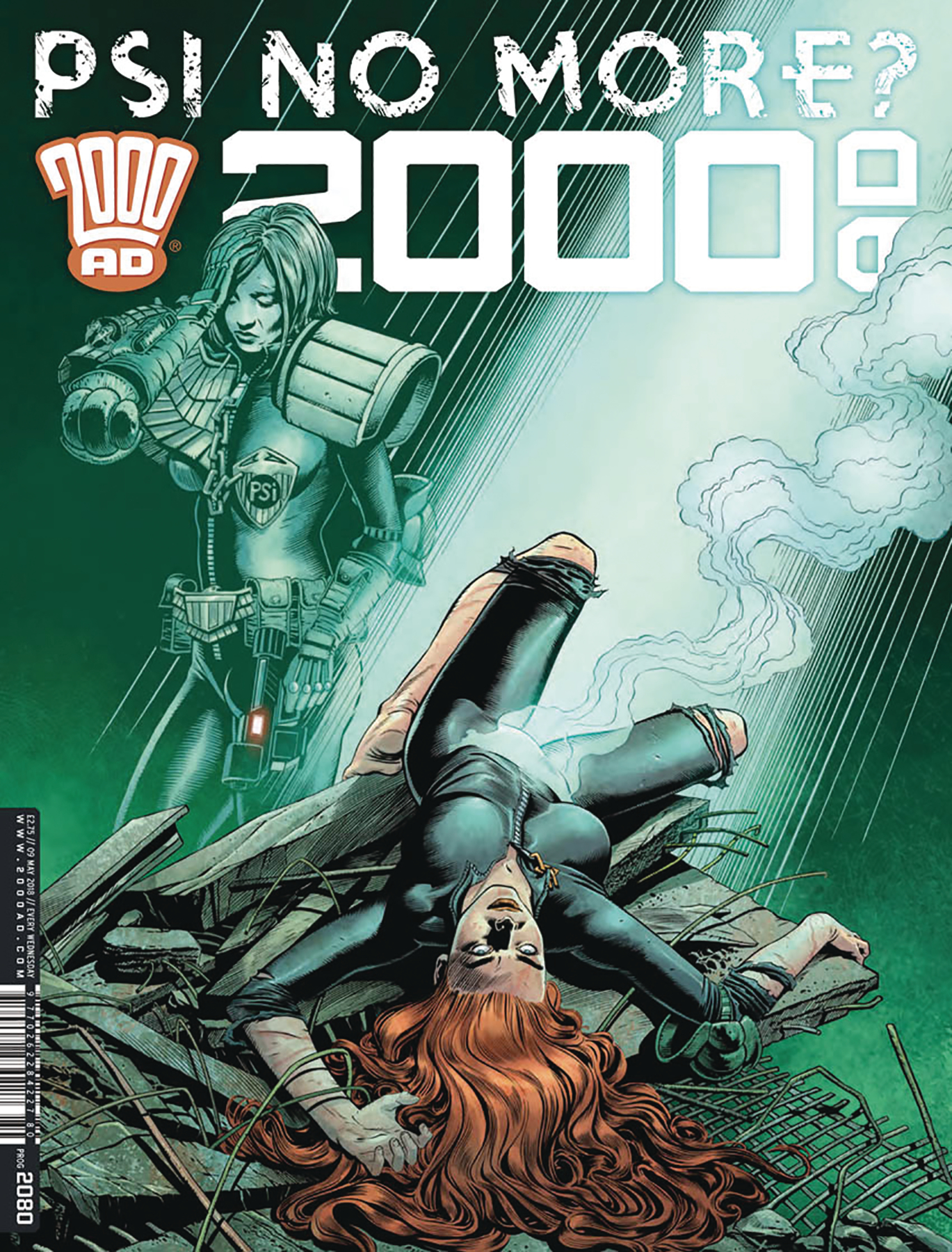 JUL182098
Incredible SF action from the Eisner-nominated UK anthology! The line-up rattles to their explosive finales: Judge Dredd lays the final trap to stop terrorist group the Sons of Booth in The Booth Conspiracy; Bulliet and crew investigate corruption at the heart of the ETC in Grey; time-shift fantasy saga The Order sees its heroes enter the shadow-realm; demon-powered robot Mechastopheles is under siege, and the Survival Geeks arrive at a murderous world in Slack n' Hash!
In Shops: Oct 17, 2018
SRP: $27.00
2000 AD PROG #2100 SPECIAL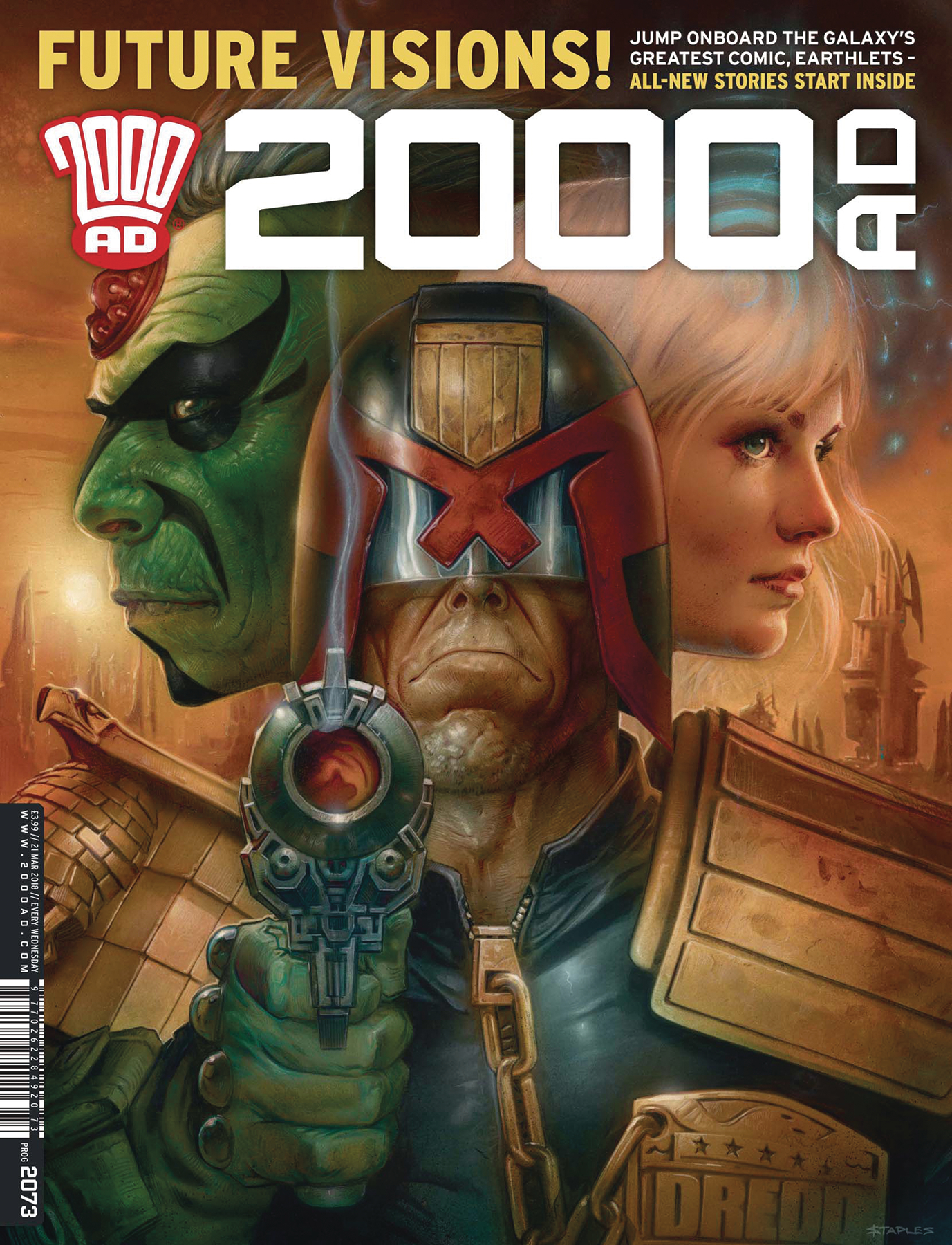 JUL182099
A brand-new roster of stories start in the bumper Prog 2100! Judge Dredd finds a secret hidden beneath the rubble in "Unearthed"; cop Bridget Kurtis goes undercover to investigate cult behaviour in Brink: High Society; a new dispatch from the vampires-at-war saga Fiends of the Eastern Front in "1812," as the action moves to the Napoleonic Wars; Skip Tracer Nolan Blake enters his brother's mind in "Legion"; and Kingdom returns in "Alpha and Omega" as Gene the Hackman crashes back to Earth, pursued by the Masters. Plus much more!
In Shops: Oct 17, 2018
SRP: $7.99
BALLAD OF HALO JONES TP VOL 03 COLOR ED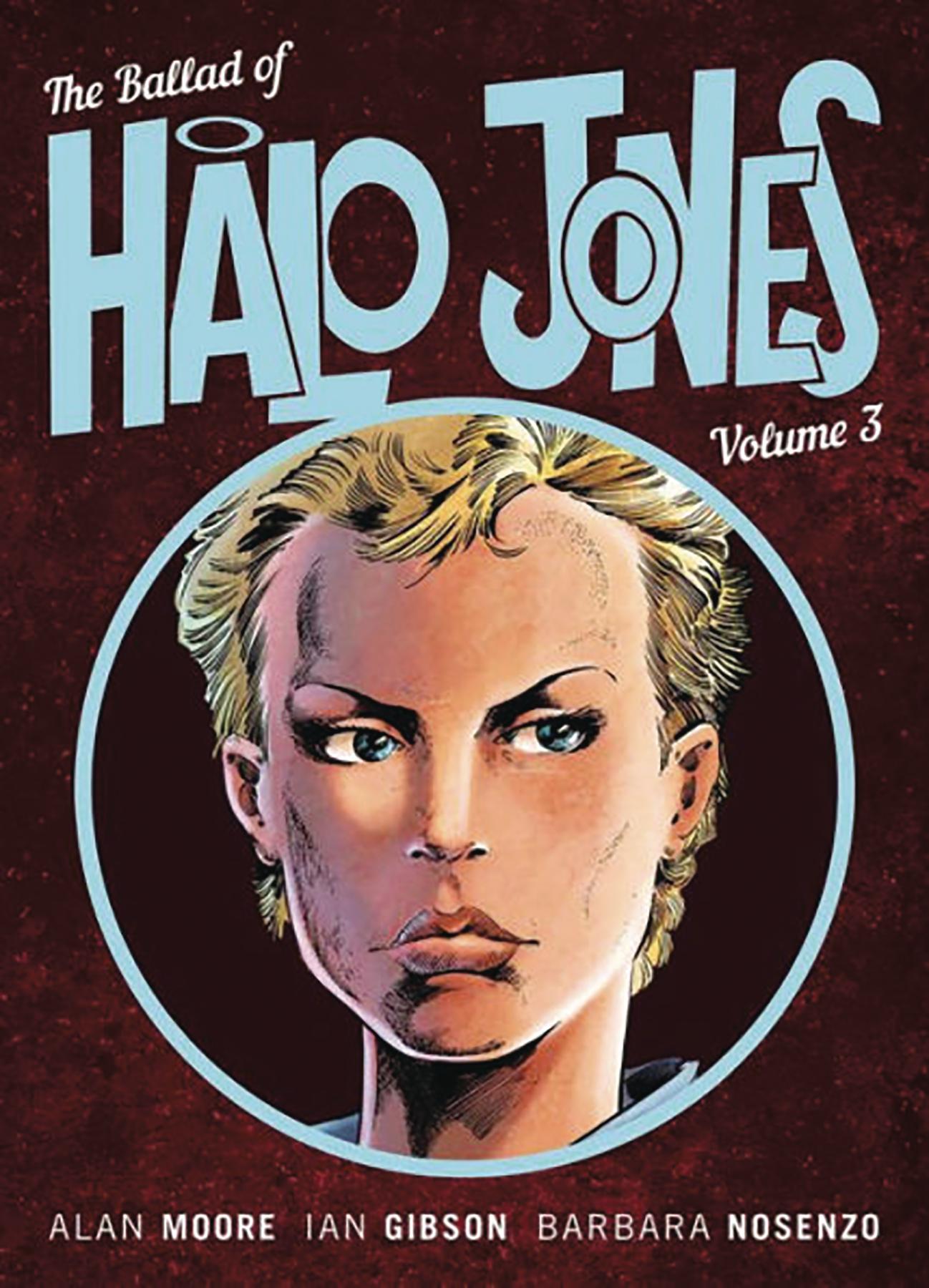 JUL182100
(W) Alan Moore (A) Ian Gibson
The thrilling conclusion of the brand-new prestige format series collecting the utterly compelling and ground-breakingly ambitious classic from Watchmen writer Alan Moore and Ian Gibson (Mister Miracle). In color for the very first time.
In Shops: Sep 19, 2018
SRP: $9.99
JUDGE DREDD MEGAZINE #400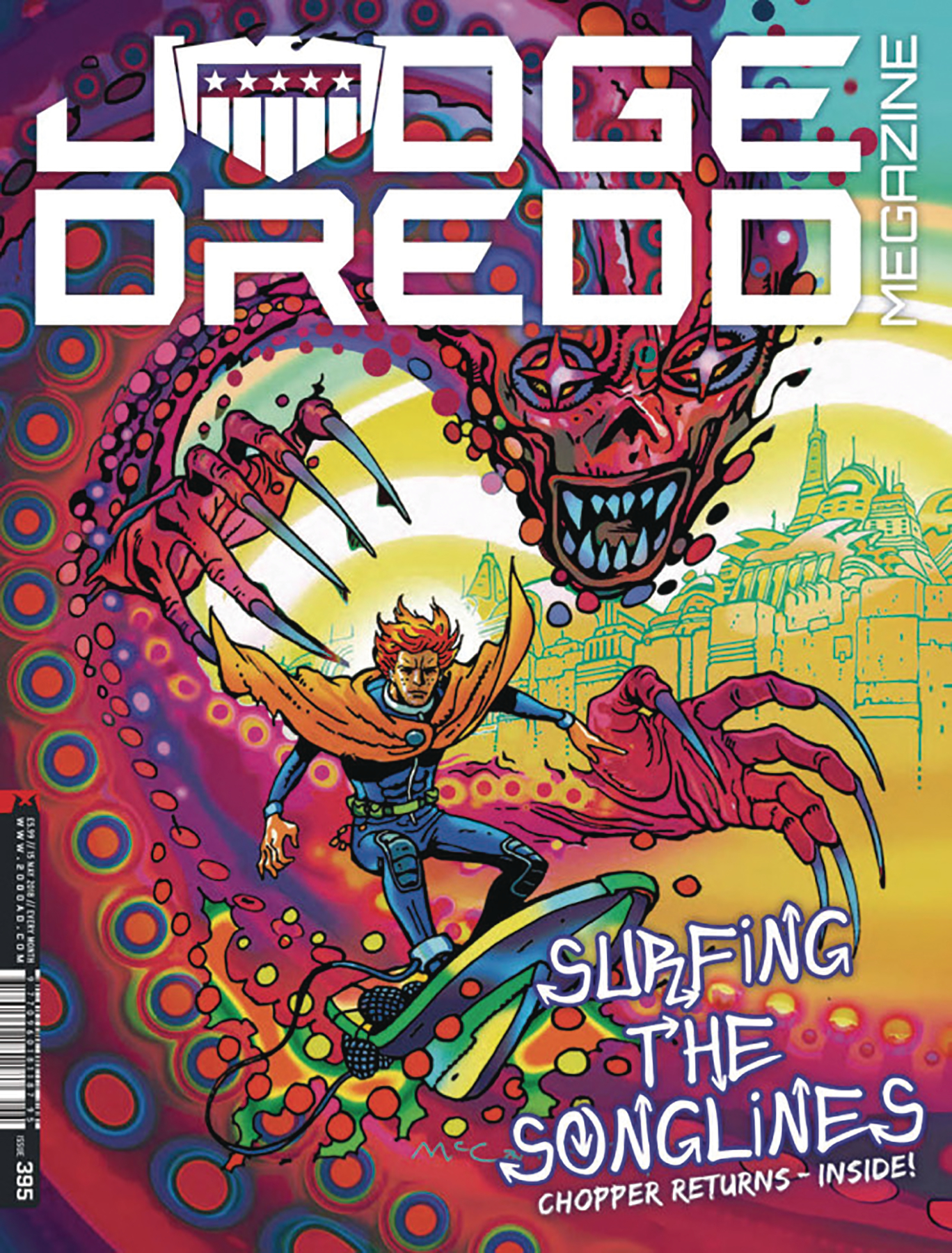 JUL182101
(W) John Wagner, Alan Grant, Ales Kot, Dan Abnett, David Hine, Tyruben Ellingson, John Reppion, Leah Moore
More action and adventure in the future-shocked world of Judge Dredd! The Megazine marks an incredible milestone as it reaches its 400th issue by celebrating with a bumper 100-page special edition. Inside, you'll find royal shenanigans in Judge Dredd: The Trouble with Harry; a restaurant robbery in Anderson, Psi-Division: Jordan Ramzy's Kitchen Nightmare; a housing-estate exorcism in Devlin Waugh: Call Me By Thy Name; plus new series for Lawless, and Blunt; the Dark Judges return in "The Torture Garden"; and Storm Warning's back in "Over My Dead Body." Plus interviews, features and more – and in the bagged mini-trade, a classic SF thriller from the pages of Starlord: the first part of "Mind Wars" by Alan Hebden and Jesus Redondo!
In Shops: Sep 05, 2018
SRP: $16.00
MISTY TP VOL 03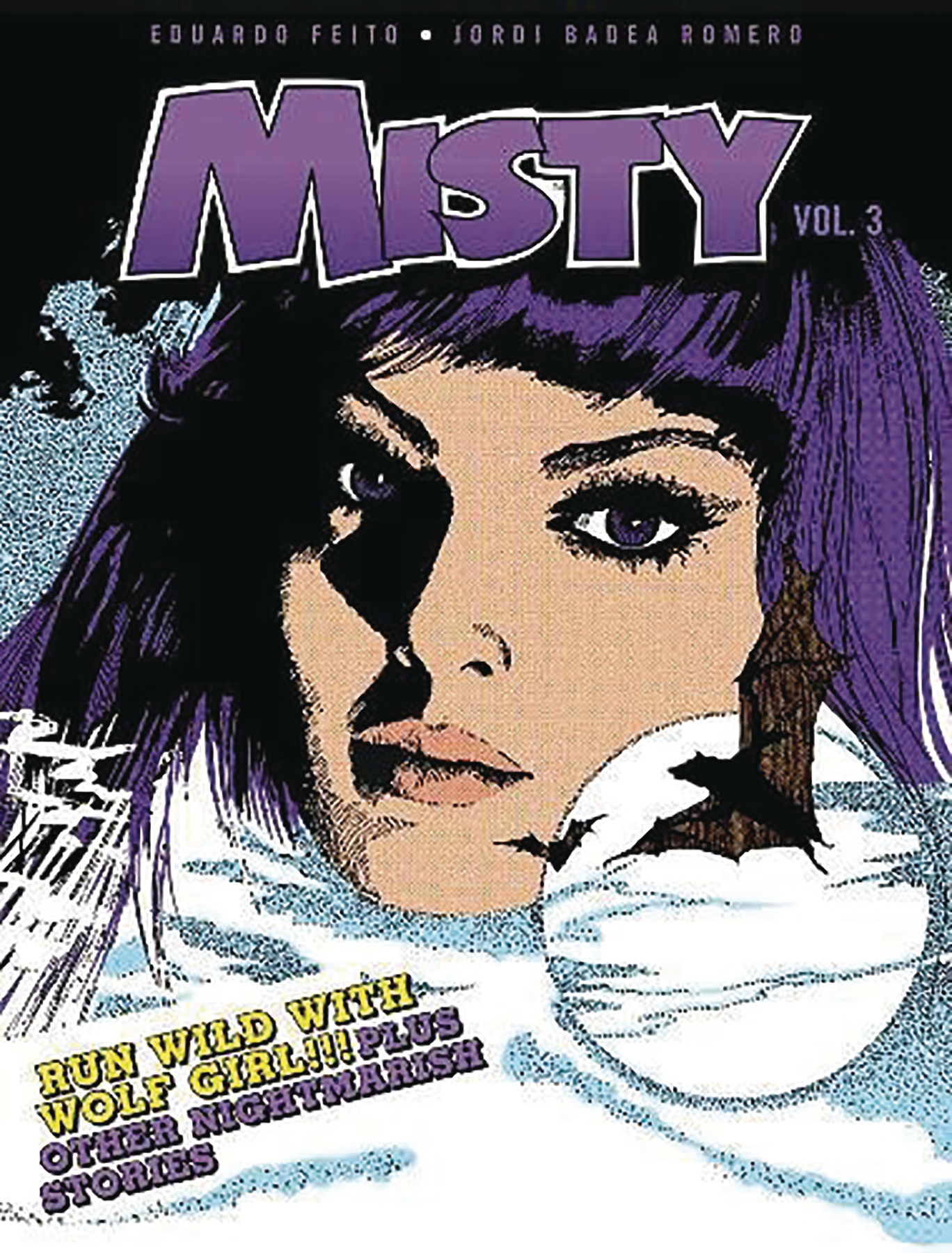 JUL182102
(W) Malcolm Shaw (A) Peter Capaldi, John Richardson
A baby girl is rescued by a wolf, after her parents are killed in a car crash. Having only recently lost a cub herself, the wolf adopts the girl as one of her own. Two years later, soldiers on a military exercise find the child and bring her back to civilisation. Now in her early teens,  the girl (called Lona) discovers her wild origin from her adopted parents. As Lona's bestial nature starts to resurface, she finds herself increasingly alone and at odds with the world around her!
In Shops: Oct 10, 2018
SRP: $16.99
DREDD FINAL JUDGEMENT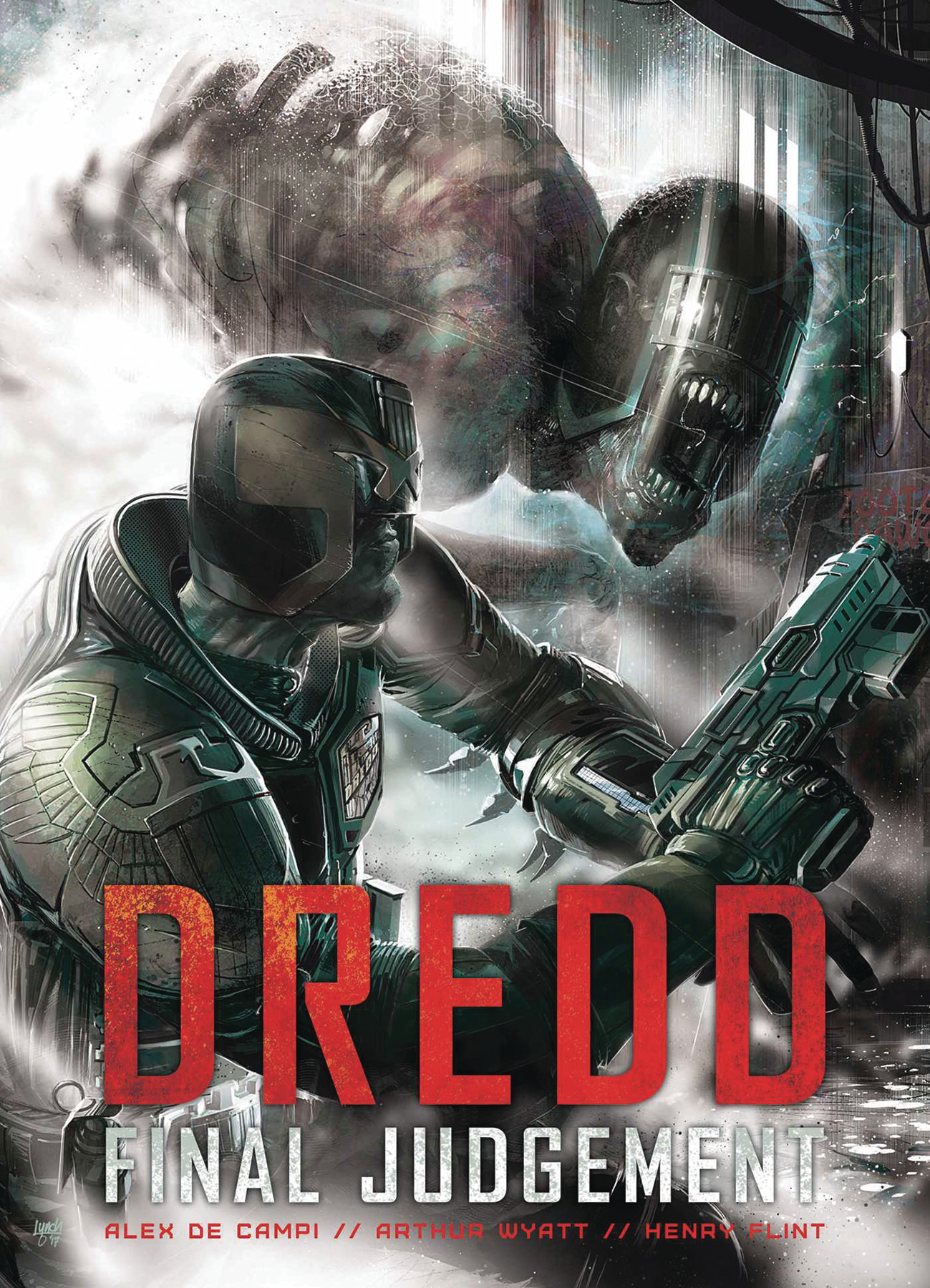 JUL182103
(W) Arthur Wyatt, Alex De Campi (A) Henry Flint (CA) Jock
The final comic-book sequel to the cult movie DREDD, and it's the epic clash that fans have been waiting for – Judge Dredd versus Judge Death! Scripted by Arthur Wyatt and Alex De Campi, and illustrated by Henry Flint, this two-issue mini-series features exclusive covers by Jock.
In Shops: Sep 26, 2018
SRP: $3.99
SNIPER ELITE RESISTANCE #2 CVR A GODDARD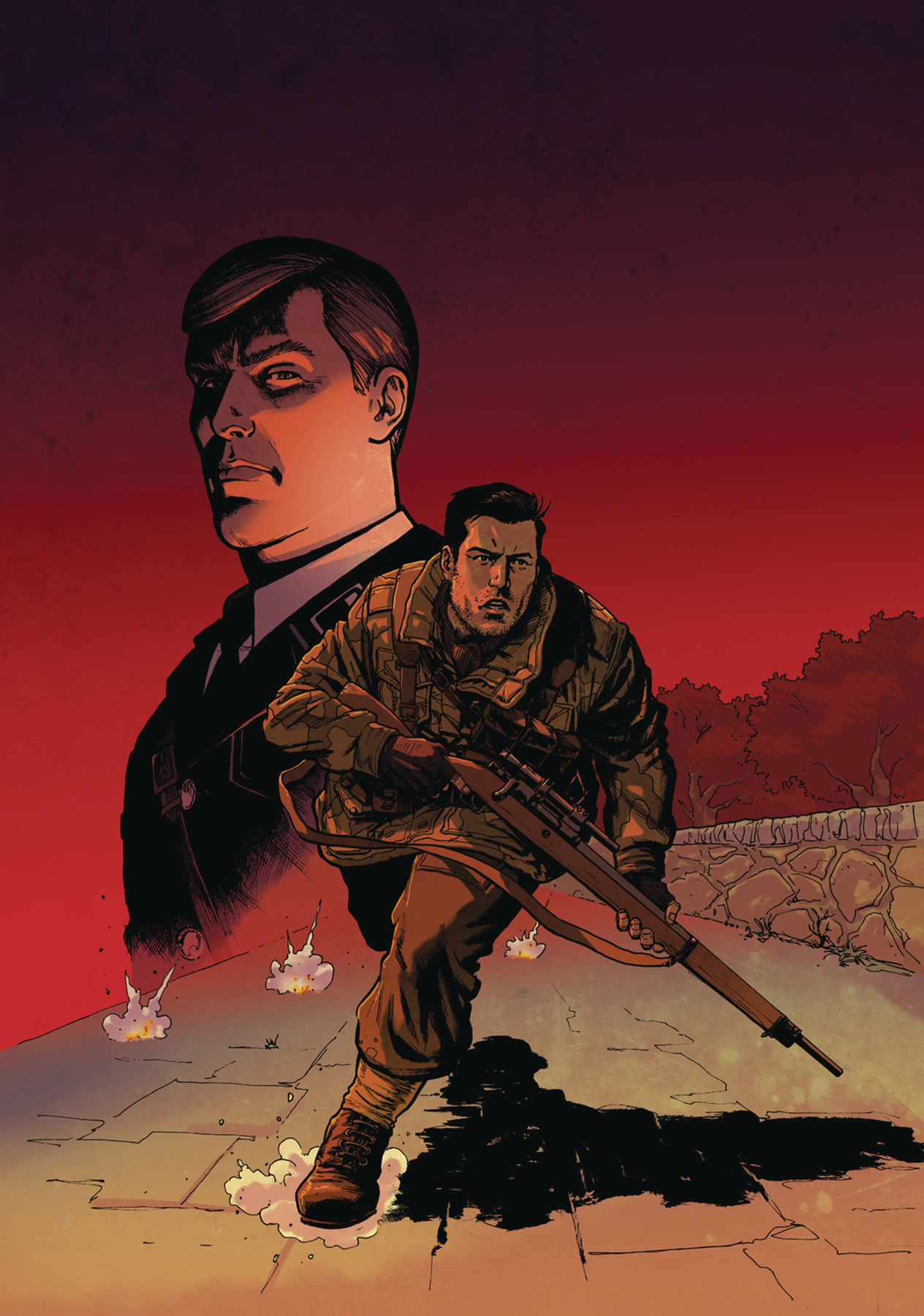 JUL182104
(W) Keith Richardson (A/CA) Patrick Goddard
Based on the global bestselling Rebellion videogame, Sniper Elite: Resistance! Karl Fairburne becomes caught in a deadly game of cat and mouse as he's hunted through the streets of Occupied Angouleme by the Nazis. With just one bullet to save him, can he escape? Scripted by Keith Richardson and illustrated by Patrick Goddard, with two covers by Goddard and Colin Wilson!
In Shops: Sep 26, 2018
SRP: $3.99
SNIPER ELITE RESISTANCE #2 CVR B GROULT