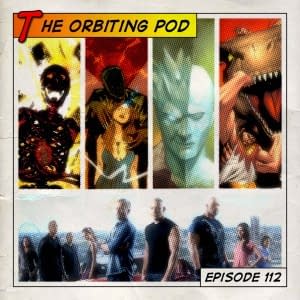 [audio:http://www.orbitalcomics.com/podpress_trac/web/8493/0/orbital-podcast112.mp3]
Chris Thompson writes;
Welcome to Episode 112 of The Orbiting Pod!
This week, we get Kot off guard by Suicide Squad #20, put the needle on the record with 12 Reasons to Die #1, keep it cool with Astonishing X-Men #62, tell tales with Archer & Armstrong #0, and head Under The Sea Damsels: Mermaids #1.
Chris & Taylor put the pedal to the metal and chat about the latest installment in the vehicular action movie series Fast and Furious, and discuss, amongst other things, why the 6th chapter is more comic book than most comic book films!
Follow us on Twitter:
The Podcast – @theorbitingpod
Chris – @popculturehound
Robin – @rjharman
Taylor – @capelessT
Or be our friend on Facebook!
…and remember to subscribe on iTunes!
Enjoyed this article? Share it!