Brian Bendis may have taken over the Superman comic books (much to the annoyance of the likes of Dan Jurgens, Pete Tomasi and Patrick Gleason who had really been hitting their stride before the Marvel Comics interloper popped over) But he's not the only one with big Superman projects.
Tom King has his Andy Kubert Superman series, Up In The Sky for the Walmart 100 Page anthologies.
Frank Miller is working with John Romita Jr on their Superman: Year One project for DC's Black Label.
Art Baltazar & Franco have their Superman of Smallville project from DC Zoom.
While Gene Luen Yang has his Superman Smashes The Klan project also from DC Zoom.
But among all these is another Superman project that currently has no name. Or at least not one being shared with me. But a new Superman comic book 'thing' written by DC Publisher Dan DiDio and drawn by Shane Davis, who also drew the Superman Earth One series of graphic novels written by Joe Michael Straczynski.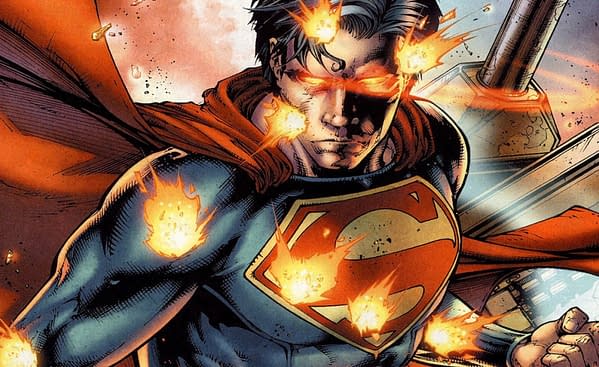 I'm sure San Diego Comic-Con would be an appropriate place to talk about it.
Until then, watch him show you how to draw Superman's S shield, versus the John Byrne approach. It stands for hope, after all…
Enjoyed this article? Share it!