There Will Be Two Action Comics #1000s – A $30 168 Page Hardcover And A $5.99 Special
Superman was first published in 1938 by the publisher who would become DC Comics, in the anthology comic, Action Comics. In 2018, the character will be celebrating eighty years of publication.
Bleeding Cool speculated that Action Comics #1000, due next year, would be a bookshelf-size volume as the most upcoming volumes collecting #993 to #999 and from #1001 to #1006.
And at NYCC, that was confirmed.
New hardcover book: Join us for an 80th anniversary celebration of the single most important comic in American history: ACTION COMICS #1 and the birth of Superman. Revisit classic stories from over the decades featuring the debuts of Superman, Supergirl, Brainiac, the Fortress of Solitude, the Human Target and so much more. Read Superman stories by generations of top writers and artists and enjoy sparkling essays from literary wizards who've won Pulitzers and become bestsellers, including Jules Feiffer. Plus a historical essay by guest editor Paul Levitz, and all 1000 ACTION covers collected in a new poster. And as a bonus, an UNPUBLISHED 1940s Superman tale believed to be by Jerry Siegel and the Joe Shuster studio salvaged from the DC files fifty years ago and hidden away until now.
And in addition there will be an Action Comics #1000 $5.99 special.
ACTION COMICS #1000, written by Pete Tomasi and Dan Jurgens, will be published as a special, oversized edition featuring an all-star talent line-up writing back-up stories, including a story co-written by Geoff Johns and Superman film director, Richard Donner.
That's right folks, two Action Comics #1000, both very different from each other
We have some more details now, courtesy of Edelweiss. The hardcover volume will be published on 17th April 2018 as Action Comics #1000: 80 Years of Superman, a 168 page hardcover volume, for $29.99 US or $39.99 Canadian. The credits listed are for "Various". That could mean "Everybody".
And the other is a $5.99 periodical volume with the Jurgens/Tomasi story.
Not confusing at all, then. Just meant I had to do a few edits to this article post-publication…
Superman first appeared in Action Comics #1 in 1938, one of the most sought-after comics in history. It is the longest-running superhero comic book series still in publication. Created by Joe Shuster and Jerry Siegel, though later would find themselves in poverty while Superman made billions for DC's owner Warner Bros. DC Comics has been the subject of much criticism and legal action over their regard towards Siegel and Shuster over the decades, while recently settling with the estates of the men and their families.
---
---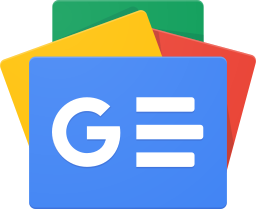 Stay up-to-date and support the site by following Bleeding Cool on Google News today!