Today is the world of disruption. Companies that come along and upturn the apple carts, changing industries overnight and destroying ways of practice that have built up over decades. Amazon destroyed the bookshop. Uber destroyed cabs. Craigslist destroyed classifieds. Facebook and Google destroyed advertising excesses. eBay destroyed auction houses. Tinder destroyed dating agencies. Bitcoin destroyed money. Or, at least, it's having a damn good go at it.
Today we have a new company in the Marvel Universe, called Pan. And making its debut, along with The Protector Of Pan in today's Agents Of Atlas.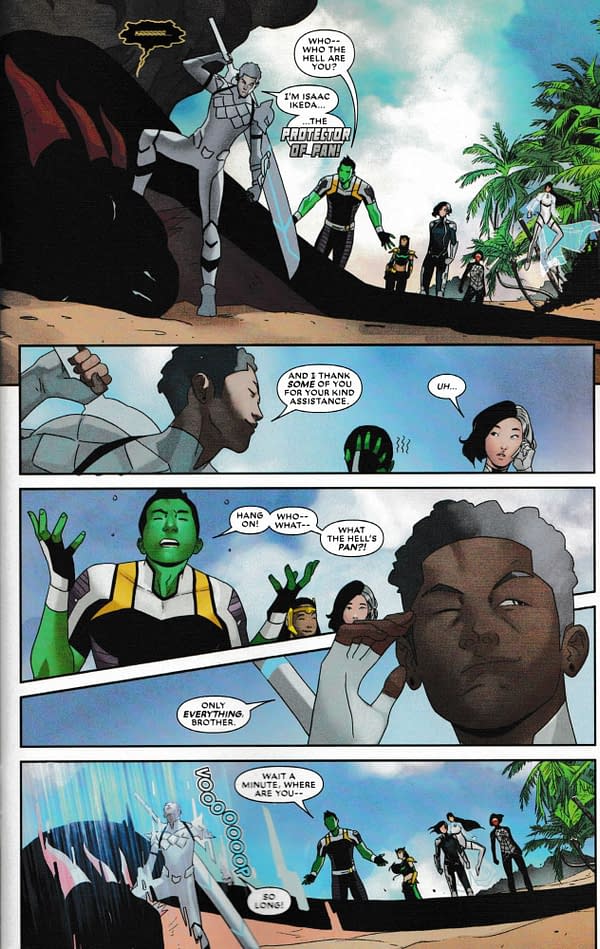 Teleporting away, like so many superheroes or agents of an interstellar superspy network in genre comic books and occasionally movies. Today's Immortal Hulk #22 lays down the realities of teleportation in the Marvel Universe.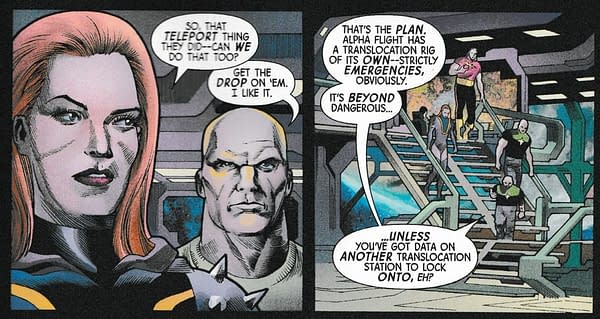 So, dangerous. Emergency use. Or so they want you to think. Over in Agents Of Atlas, Pan has a different plan.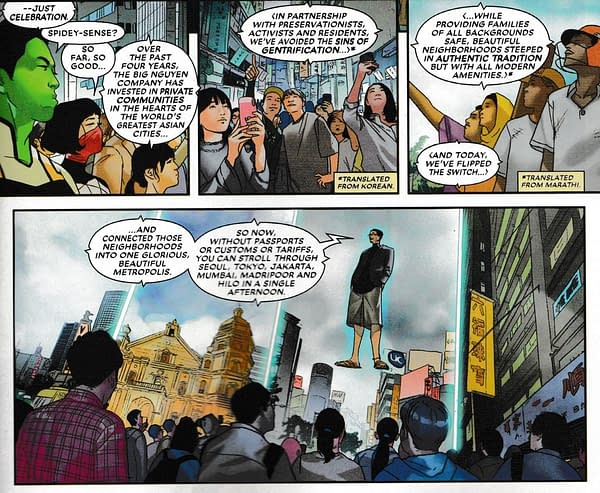 Creating a new community, a new way of seeing where you live – but also reducing freight costs, travel costs, and making a mockery of border controls and immigration policy.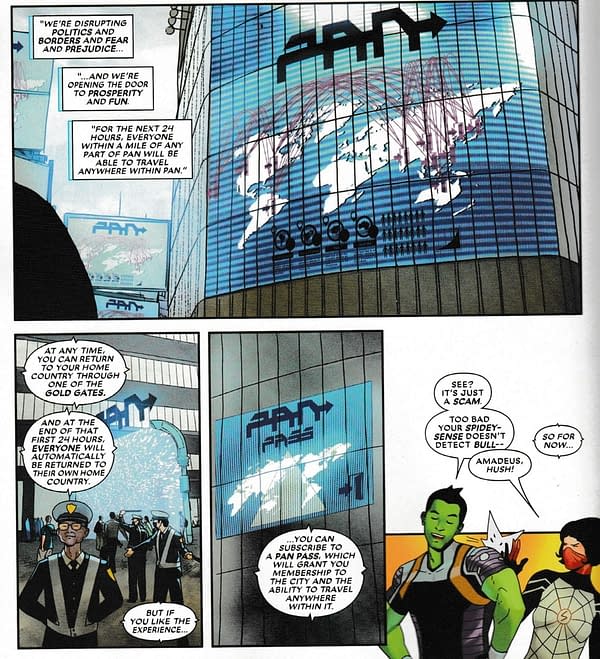 Free trial teleportation, and then cost-per-transaction. Destroying political borders in favour of Pan's own free-market set-up. There will be issues… but they don't seem to have a base within the borders of the United States Of America. But hey, I'd take one. Until the following issue will lay out all the problems of course…
AGENTS OF ATLAS #1 (OF 5)
(W) Greg Pak, Jeff Parker (A) Carlo Pagulayan, Nico Leon (CA) Jung-Geun Yoon
PROTECTING EVERY CORNER OF THE MARVEL U.!
By popular demand, ATLAS debut in their own series as AMADEUS CHO, SILK, SHANG-CHI, WAVE, JIMMY WOO and all your favorites defend the cross-Asian portal city of Pan against the science-magic threat of one of Marvel's classic villains! Classic science-magic super hero fun combined with young and old heroes from multiple lands clashing with one another, fighting monsters and maybe saving the world along the way! And who is ISAAC IKEDA, the Protector of Pan? PLUS: Where are the original AGENTS OF ATLAS? Namora, M-11, Gorilla Man and Marvel Boy in an all-new top-secret mission!
Rated T+In Shops: Aug 07, 2019
Enjoyed this article? Share it!