All The Rage, Comic Store in Festus, Missouri, To Close in March
Years ago, when I used to write for what is now called Comics Bulletin, I write a comics gossip column called All the Rage. Eventually I left to write Lying In The Gutters for CBR instead because I liked being paid. But I always liked All The Rage as a title. Seems I was not alone. All The Rage is also a comic book store in Festus, Missouri, which opened in 2013. But this, it seems, will be its last year. The shop has now announced they will be closing on March 29th and are having a blow out sale. On their Facebook page, they posted,
All The Rage will be closing its doors for the final time soon (no later than March 29th) our exact last day will be released once we start selling off stock.

It has been an amazing 7 year journey, and don't think us closing is all bad news, we have had amazing opportunities come to us in the last few months and it would be a mistake to not pursue these things. We will miss all of our fantastic customers and are excited to move on with the lasting friendships we've created.
With all that being said every fixture in the store is going to be up for sale minus a select few. So if anyone you know is looking for fixtures please let us know, we will be liquidating the entire store, so bring your offers and share with everyone you know.

If you absolutely need more info you can private message me and we can talk.

Again, thank you to all the amazing customers that made the last 7 years an unforgettable adventure.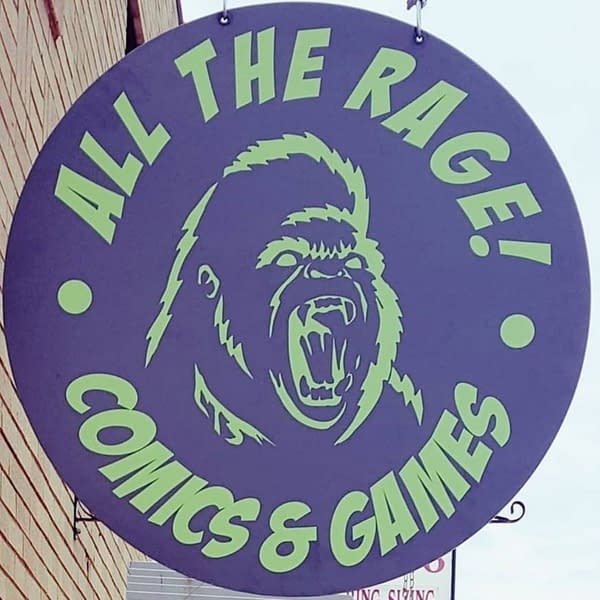 Bleeding Cool tries to mark the passing of comics stores as well as their opening. Existing fanbases are likely to make the former more well known, but please let us know if a comic store is opening or closing in your neighbourhood. Just e-mail richjohnston@bleedingcool.com.