Amazing Spider-Man Brings Us… Iron Jane! In June, Announced At C2E2
Announced at the Diamond Retailer Breakfast ahead of C2E2 this morning, Marvel looks as if they are putting Mary Jane in the Civil War Spider-Man armour in Amazing Spider-Man #15 in June with this Alex Ross cover. Is this a Civil War II tie-In? Or have they already got that sorted?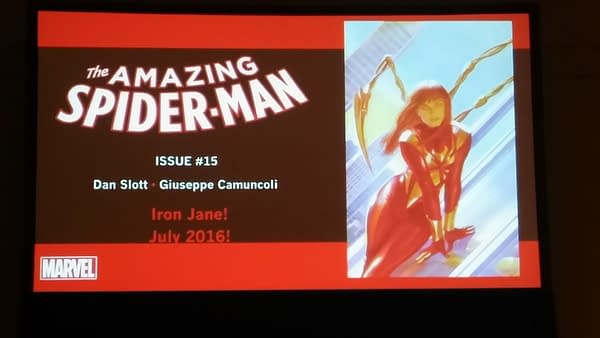 Either way, it's a while since Mary Jane got into anything Tony Stark designed….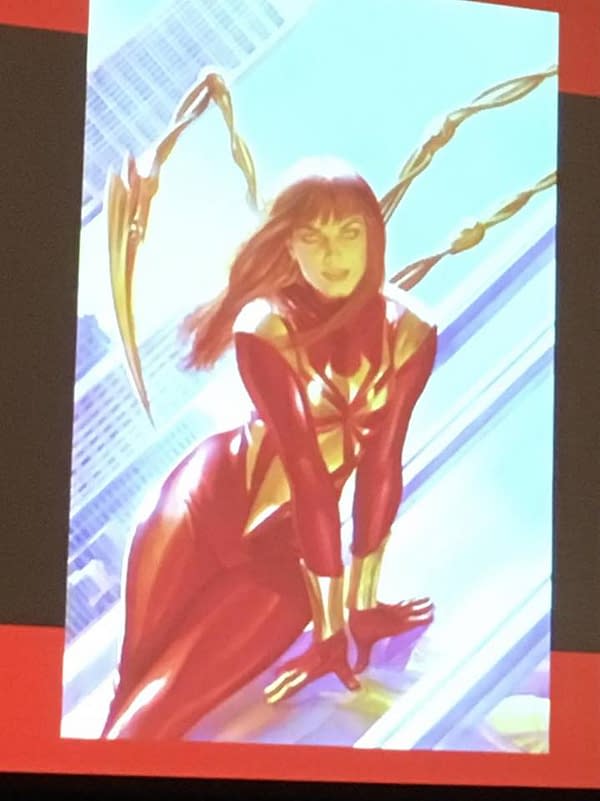 Follow more of our C2E2 coverage right here and the Retailer Breakfast right here.