This is the Top Ten Bleeding Cool Bestseller List, as compiled by a number of comic stores from their sales on Wednesday and Thursday. It measures what are known as the "Wednesday Warriors", those who can't wait till the weekend to get this week's comics. Though thanks to DC, Tuesday Titans too. And this week, it's the Batman and X-Men Dance. Grab your publishing partners. If any other retailers would like to report their top sellers, please contact richjohnston@bleedingcool.com. And apologies for the day – the weekend was hell. More hell than usual, I mean.
Top Ten Bleeding Cool Bestseller comics of the week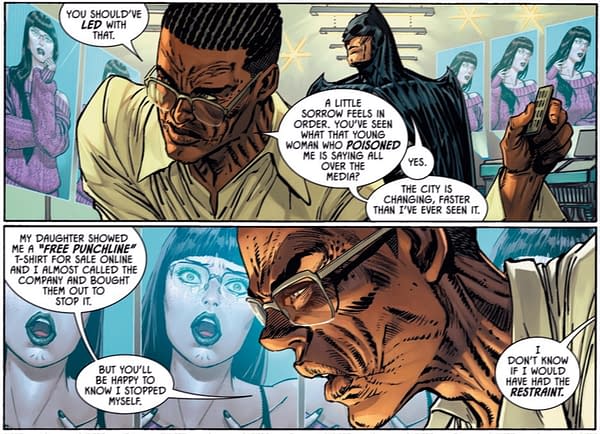 Batman #101 and X-Men #13 rivalled each other in different stores, with Batman gaining the overall league just. DC dominated the top of the chart, with Fantastic Four #25 making an unusual placement in the top ten.
Batman #101
X-Men #13
Dark Knights Death Metal: Robin King #1
Justice League #55
Excalibur #13
Amazing Spider-Man #50.LR
The White Knight Presents Harley Quinn #1
Fantastic Four #25
Venom #29
Juggernaut #2
Thanks to the following bestseller retailers…
If you would like to contribute to the bestseller retailer charts, let me know at richjohnston@bleedingcool.com.
Who had this to say…
Notable sales…
SAGA #1 CGC 9.8 $2,750 – Scarce RRP edition in the high grade commanded a record sales price for the
Bestseller bestseller bestseller…
Enjoyed this article? Share it!