Batman #44 – Some of the Catwoman Stories it Rewrites (SPOILERS)
Today's Batman #44 looks at Batman's past with Catwoman, drifting from costume to costume, just as Catwoman drifts from wedding dress to wedding dress. It's all about the costumes. So while Joelle Jones draws Catwoman's flit across New York in search of charmeuse or chiffron, Mikel Janin redraws some classic Batman/Catwoman scenes, with a little rewriting and reframing from Tom King.
And you also get a lesson in how compressed the comic books used to be, compared to the more common decompression, But also how to get new meaning out of old words. A lesson in direction as well.
So with the first flashback, back to Batman #1 in 1940, her first appearance, he does omit a certain first panel from the original. And thanks to Little Bleeder 'colonyofcells iamamachine' in the comments for sending me down this rabbit hole…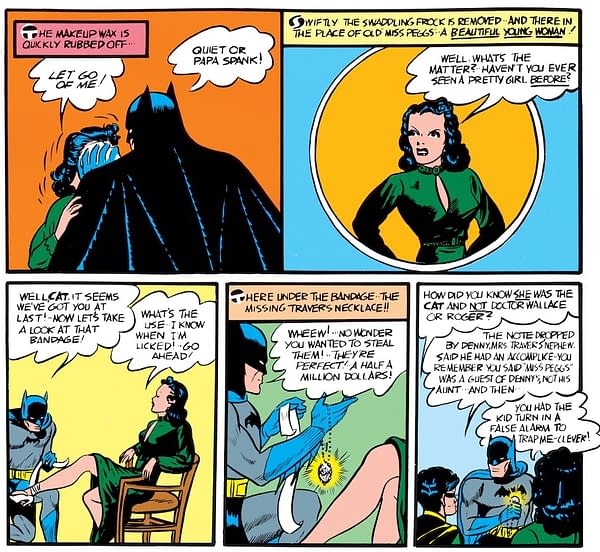 …and the new version.
Papa no longer spanks. Funny, you think Catwoman would remember that. From Batman #62, the original.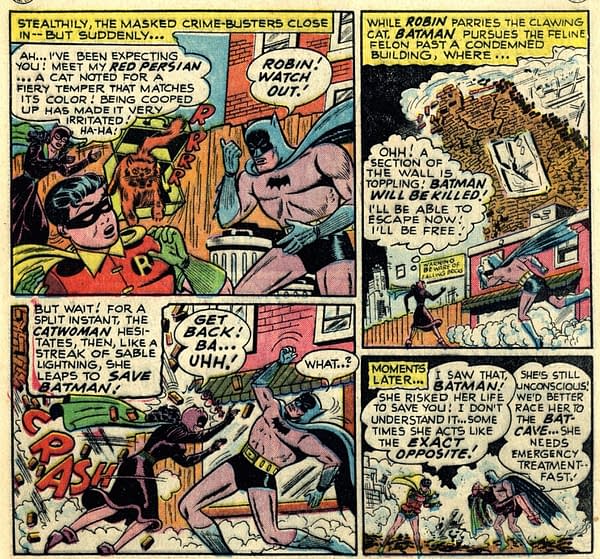 And the new version.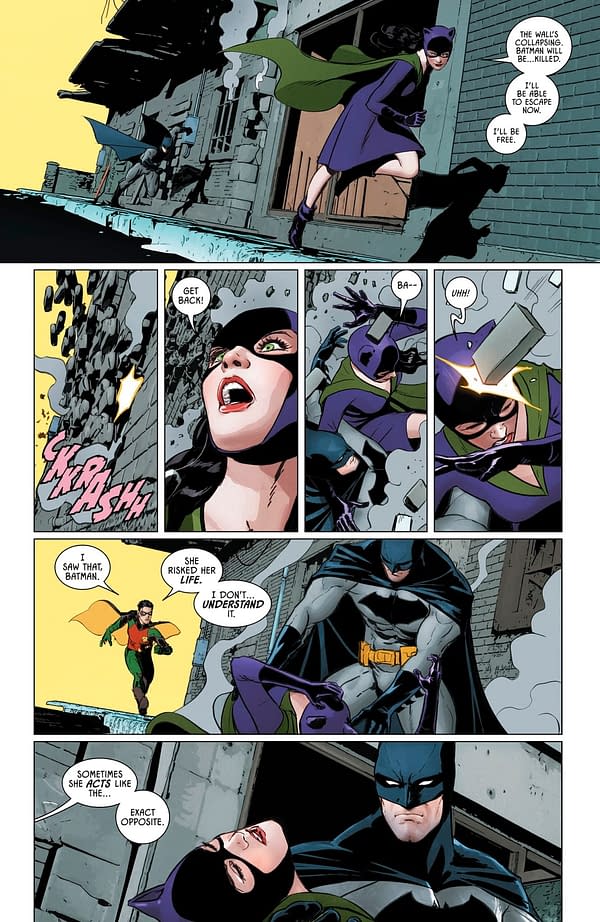 From Detective Comics #203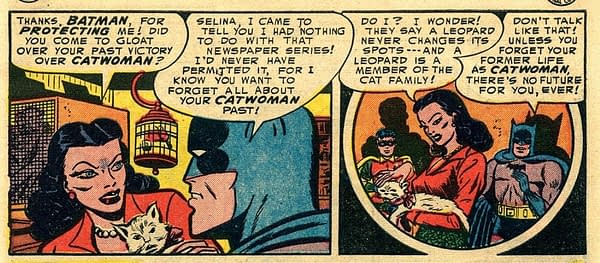 And the new version.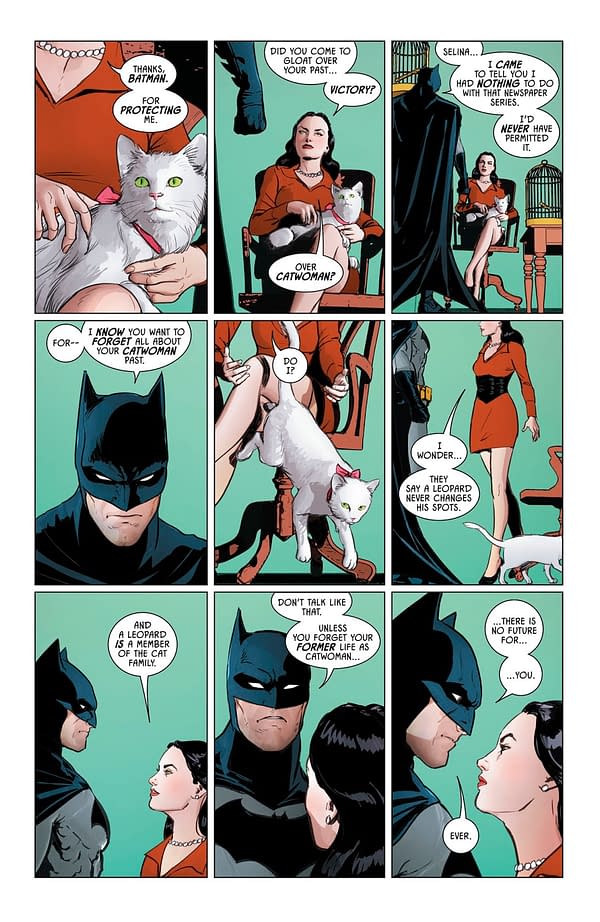 From Batman #197.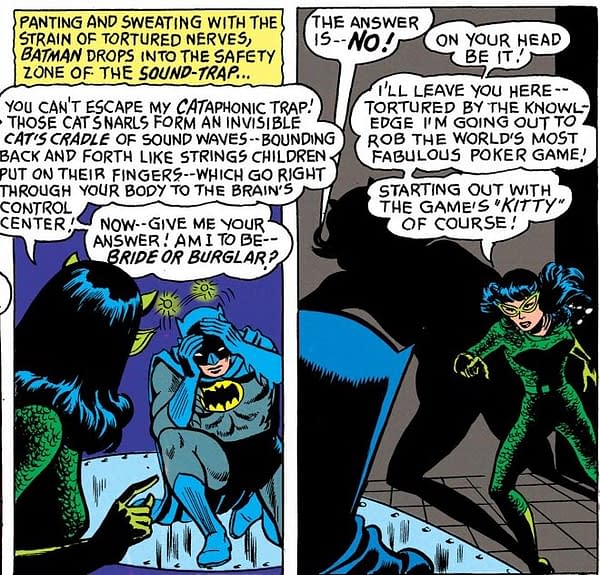 And the new version.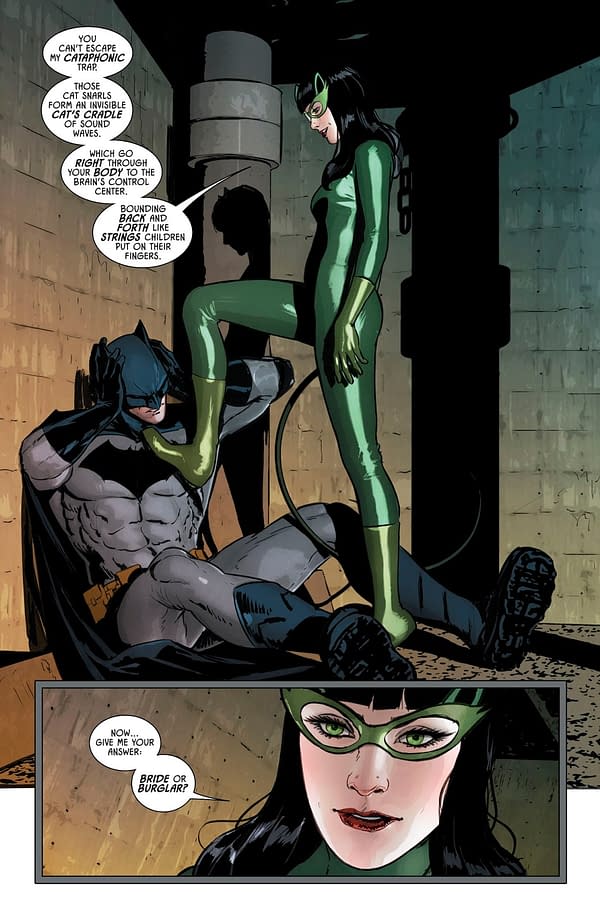 From Batman #256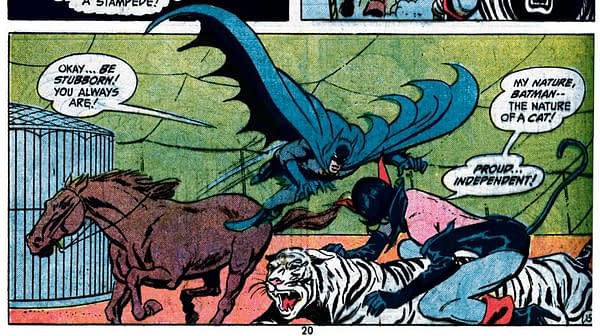 And the new version.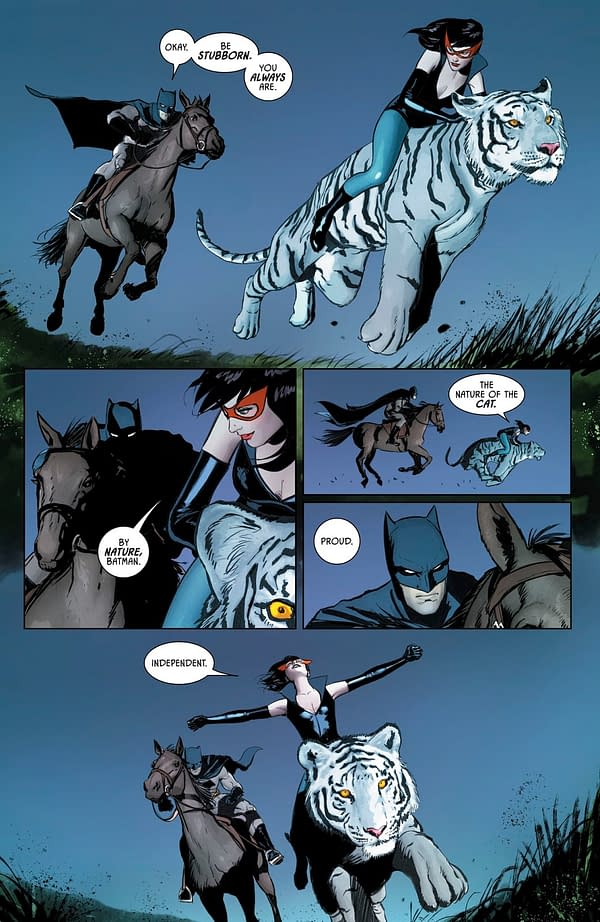 From Batman #355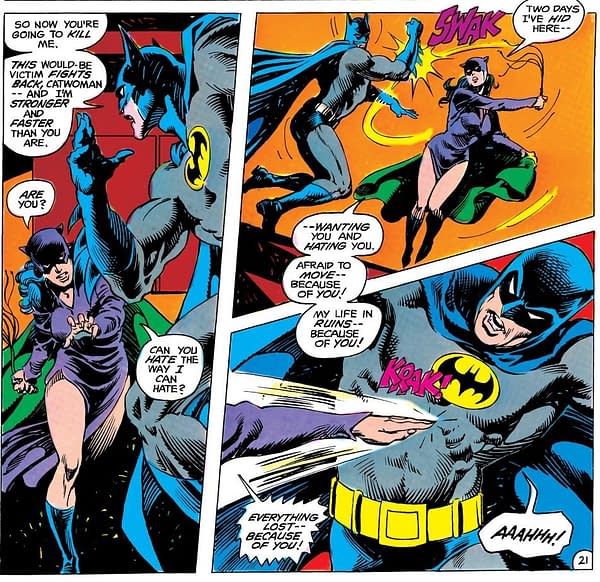 And the new version.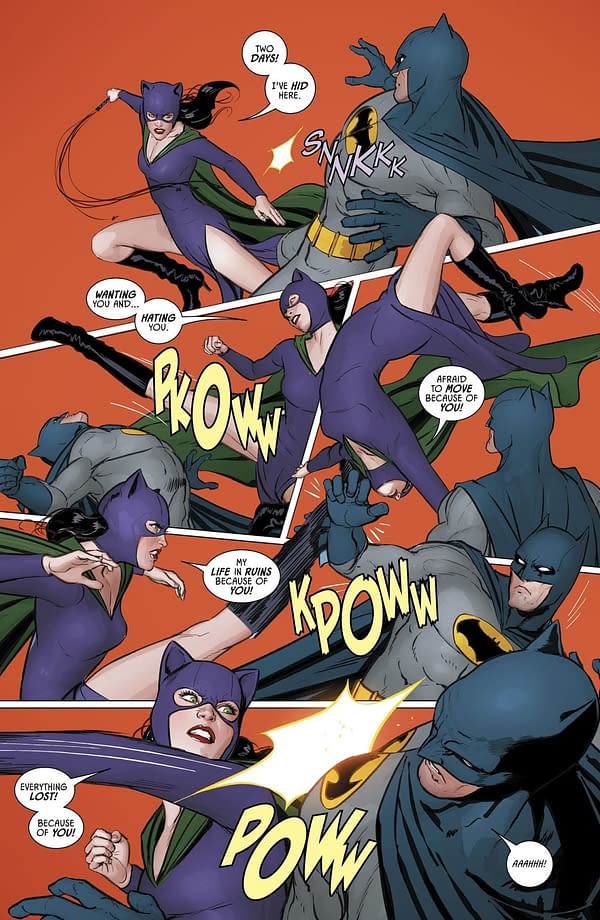 The others are a bit more recent, we'll leave those to you…
BATMAN #44
(W) Tom King (A) Joelle Jones (A/CA) Mikel Janin
"SOMETHING BLUE"! Follow Batman and Catwoman on two separate but parallel paths as their wedding planning kicks into high gear. Selina picks out her dress, and Bruce starts to make arrangements for their new life together-but this being Gotham City, and they being Batman and Catwoman, you can bet that nothing will go as expected! In Shops: Apr 04, 2018
SRP: $2.99