So, Bruce Wayne, fresh from having been dumped at the roof-altar by Catwoman, has decided not to try and get out of jury service. Even though a) he's rich enough to and b) it's a trial for Mister Freeze, brought in by Batman and c) for some reason, the court is happy to let him sit on the jury…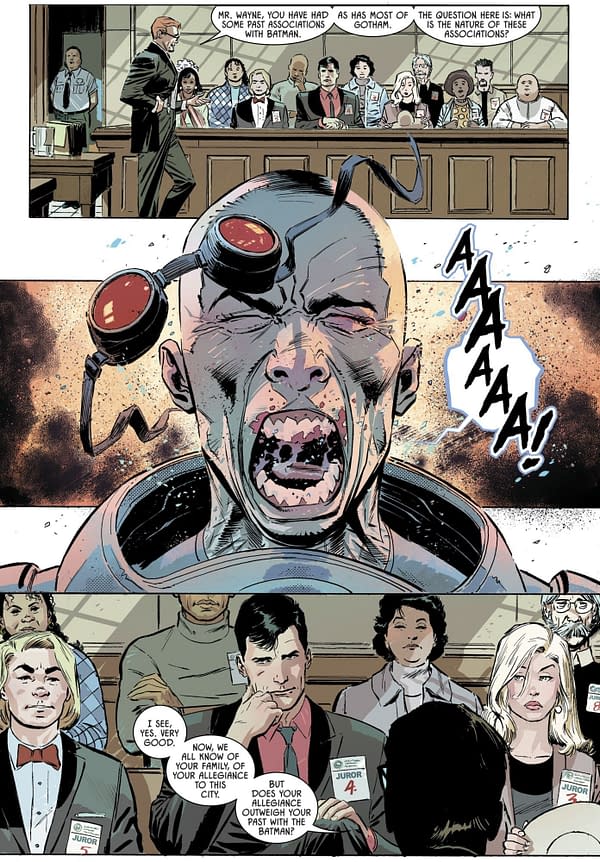 …even though publically he was the funder behind Batman Inc, the body that funded Batman and an international league of Batmen.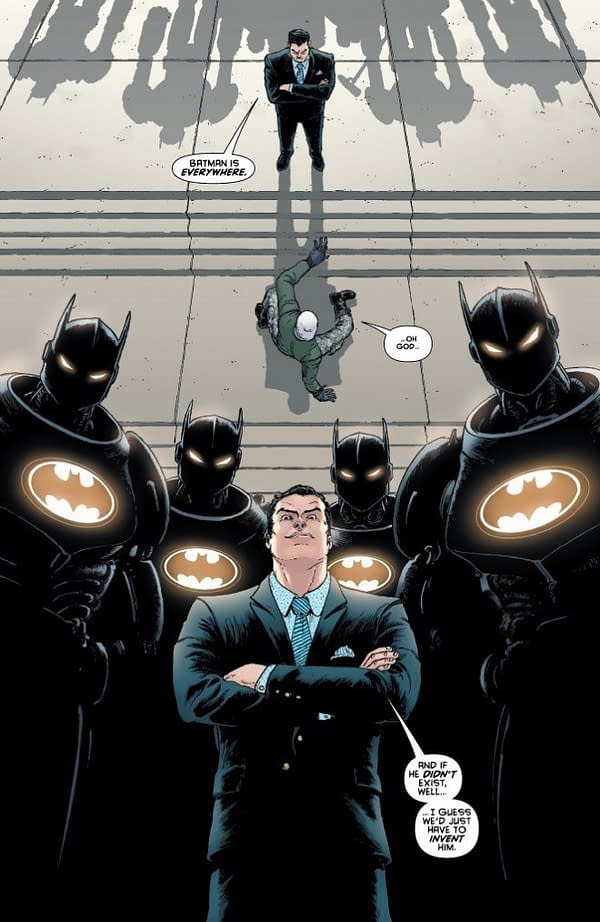 Remember? Because it does seem odd that no one would have an issue with this. Everyone has a Batman story in Gotham, I'm sure, but only Bruce Wayne actually had Batman on his books.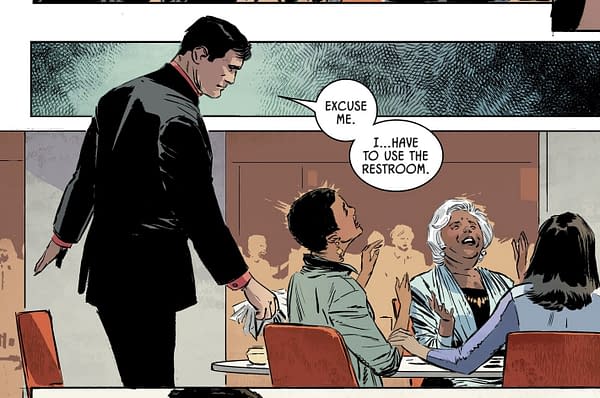 Still, that moment is not what Batman #51 is going to most be remembered for. And probably mocked. The moment that Bruce Wayne decides to take out his frustration…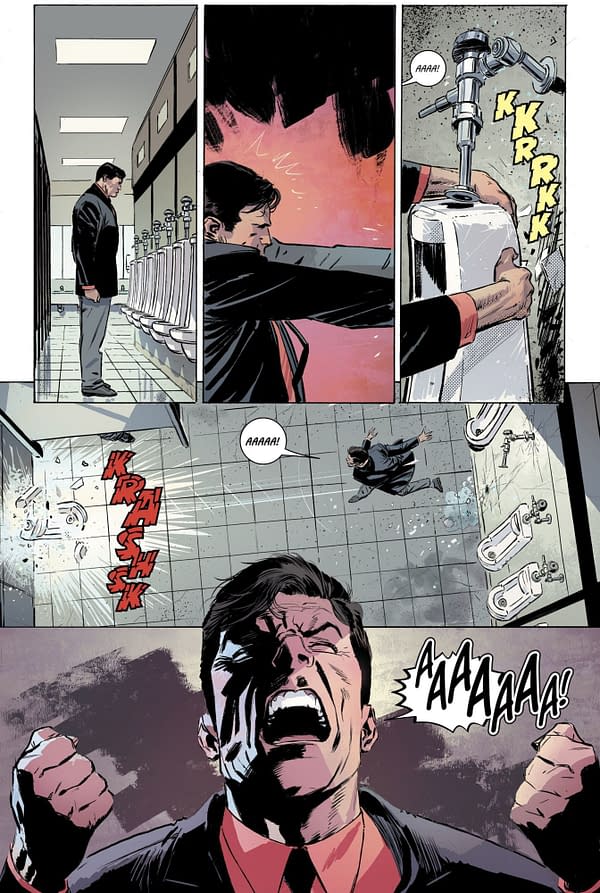 …on a urinal. Then scream to high heaven in the process. And add to the taxpayers' burden, even more than risking a mistrial of Mister freeze or extending the court costs.
Well, we all know the trouble with toilet issues Batman has had in the bast, courtesy of Kevin Smith.

No wonder Bruce Wayne hates urinals so. They are consistently reminding him of the time he suddenly had no need for one.
Batman #51 is published today from DC Comics.
BATMAN #51
(W) Tom King (A/CA) Lee Weeks
The honeymoon's over for Bruce Wayne as Gotham City's most prominent citizen gets selected for jury duty in a chilling court case involving Mr. Freeze! Freeze claims the charges should be dismissed because Batman used excessive force; cue the outrage and media circus. While doing his civic duty, Wayne's forced to take a hard look at the Dark Knight's methods. And hey…what is Dick Grayson doing running around the city dressed as Batman?In Shops: Jul 18, 2018
SRP: $3.99
Enjoyed this article? Share it!