Kanto is one of the more peculiar New Gods. And that's saying something. He first appeared in Mister Miracle #7 in 1972, created naturally by Jack Kirby.
Modelled somewhere between Renaissance nobleman Cesare Borgi and Errol Flynn, he was exiled from Apokalips to Italy in the Rennaissance period. So he's been around. And he is a special expert in the use of weapons of all ages in hunting and assassinating people.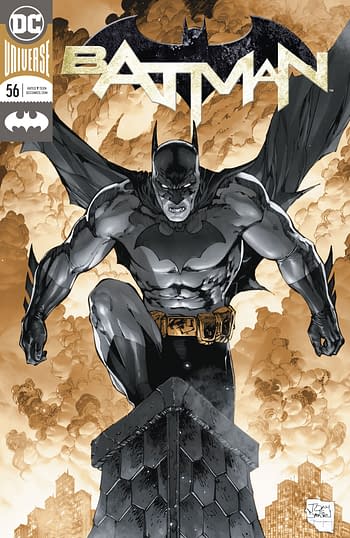 And in today's Batman #56 that includes coming up with a particular form of death that will make you wince…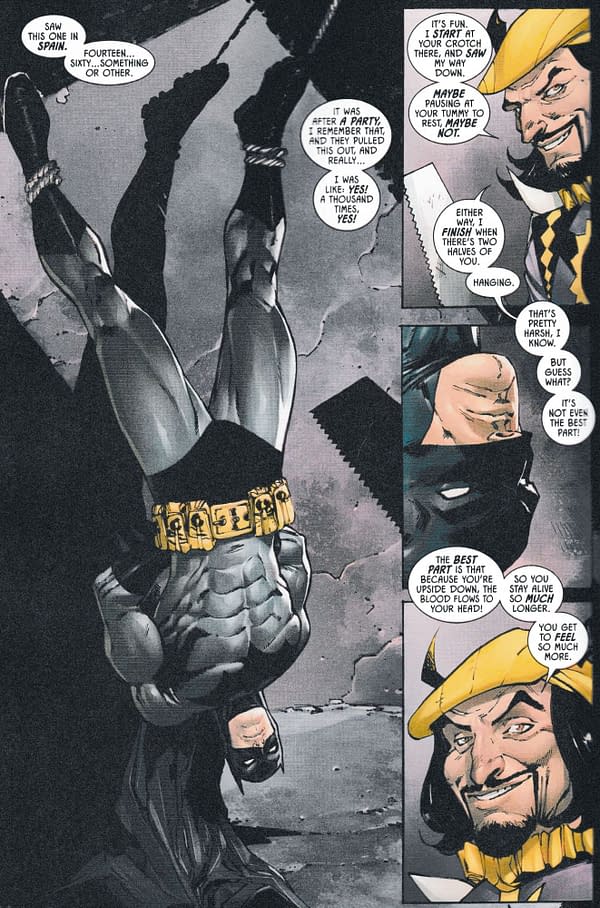 He;'s right you know, they did do this. Death by Sawing, here's a print from a Spanish Inquisition in the fifteenth century.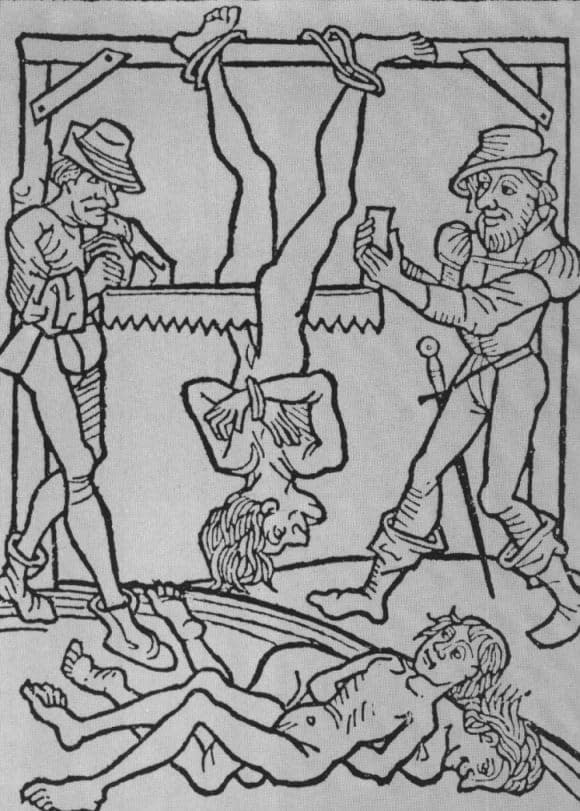 Not sure the smiling faces quite capture it. I don't know, they have so much fuss over in Batman: Damned over revealing Batman's penis to the world, now they want to chop it off?
Really, DC Comics, make up your mind…
BATMAN #56 FOIL
(W) Tom King (A/CA) Tony S. Daniel
The Dark Knight's looking to drop both the hammer and sickle on the KGBeast, whose rampage across Gotham City takes a toll on Nightwing when he's injured in the fray. Blaming himself for his ward's fate, Batman gets grimmer than usual-and vows to take the Russian assassin down like the Berlin Wall. Is even Gotham City ready for that much violence? The streets will run red like borscht if the Dark Knight gets his way against this Soviet scourge.In Shops: Oct 03, 2018
SRP: $3.99
Oh go on then, you've all been very good.
Enjoyed this article? Share it!