Batman Booms, Empyre Slumps in Bleeding Cool Bestseller List
This is the Top Ten Bleeding Cool Bestseller List, as compiled by a number of comic stores from their sales on Wednesday and Thursday. It measures what are known as the "Wednesday Warriors", those who can't wait till the weekend to get this week's comics. Though thanks to DC, Tuesday Titans too. As DC leave Diamond, this looks like it will be the only cross-direct market chart going. If any other retailers would like to report their top sellers, please contact richjohnston@bleedingcool.com. – as this week, it was all about Batman.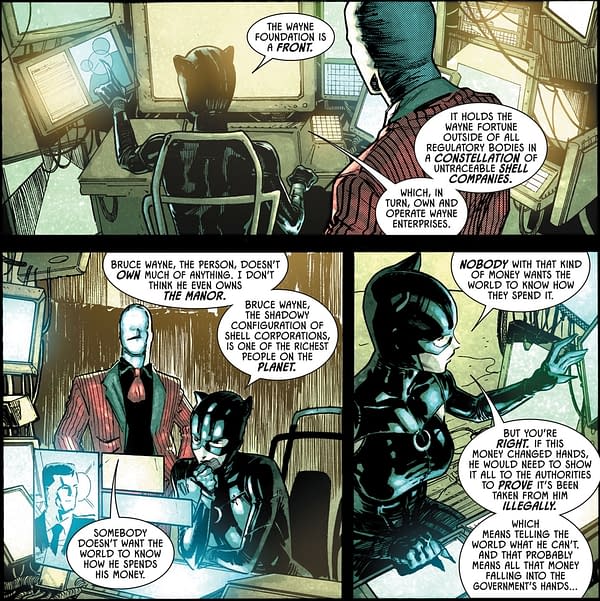 Top ten bestselling comics of the week
Marvel only having a smattering of titles is not helping them in this week's chart while DC having two big Batman comic books does. But even the Green Lantern 80th Anniversary book beat Thor and Empyre's debut – not an auspicious start.
Batman #93
Batman: The Smile Killer #1
Green Lantern 80th Anniversary #1
Thor #5
Empyre Avengers #0
Justice League #47
Flash #756
Immortal Hulk #34
Star Wars Bounty Hunters #3
Die #11
Thanks to the following retailers…
Who had this to say…
Graham Crackers Comics: Just realized that I needed to be running my report from TUESDAY and not just WEDNESDAY, as DC has allowed the NEW RELEASES to be sold on a TUESDAY – whoops! While most customers do not realize this, more and more are starting to come in on Tuesday to get the books that they can't wait another 24 hours for…
The most SOLID NEW RELEASE week since the shelter in place orders started in late MARCH. Nice to see so much product to choose from, sorry that next week is going to be an absolute desolate landscape in comparison (though some GREAT BOOKS ARE COMING IN- just not a ton to choose from).
Famous Faces and Funnies: While we are still closed to the public and only doing curbside pickup and local deliveries, our Top Ten Weekly Bestseller list at FFF is both familiar and out of nowhere. The Green Lantern Special was our #1 book of the week. We're a very Geoff Johns friendly store and almost everyone on the staff loves his Green Lantern run, so seeing that on top was no surprise. Batman was #3 which makes sense as people are still trickling into Death Metal which hit the #2 spot. MMPR isn't usually a big seller for us, but big anniversary issues always attract people, so it's not shocking that its 50th issue was in our Top Ten. Really the Top Ten looks similar to an average week. A lot of Batman, maybe a Star War or a Justice League. The surprise of the week was really that Marvel didn't have much to show for itself. Outside of Star Wars Bounty Hunters, the Top Ten was dominated by DC with two indie titles sneaking in. I get that Marvel doesn't want to flood the market too soon, but I also feel like they may be playing a little too close to the chest. I don't want 40 tie ins to come out in one week, but give a brother a major X-Book or Spider-Title. Spider-Ham is great, but he doesn't have Amazing or Spider-Gwen (hell even Ghost Spider) numbers. As long as they put out these smaller tier titles, we're going to be selling less from the House of Ideas. We'll see how things change in the coming month I suppose.
Collector's Paradise Winnetka: We could've sold more Bleed Them Dry issues, but we didn't get our covers B or C – this was an ongoing problem affecting several stores. Whose fault it was, either Vault's or Diamond's, we don't know for sure.
Rodman Comics: For years I thought Marvel was putting to much material out, now not nearly enough. Star Wars fans were very happy Star Wars Bounty Hunters finally came out. Batman 93 of course was the top selling comic for us. Power Rangers 50 along with Spawn 307 break into our top ten keeping it from being a sweep for mostly DC and a few Marvel. Empyre Avengers 0 only made it to the 9th spot for us. The latest Marvel event looks to be in trouble for us.
Dr. No's Comics & Games SuperStore: An interesting split this week: DC takes four slots, with Batman #93 owning first place; Marvel takes three spots, including both second and third place with Empire Avengers #0 and Thor #5; Image takes two spots with Spawn and That Texas Blood; and Boom! takes one spot with Once & Future. Bubbling just below the top ten was Bleed Them Dry from Vault and Sleeping Beauties from IDW. Customers are looking for good books to read, and they increasingly realize that good books can come from a variety of publishers–and that's good news for everyone!
Notable sales:
Iron Man #55 CGC 9.0 $1,000