'Batman Who Laughs #4': How DOES He See Through That Thing? *SPOILERS
Ever since The Batman Who Laughs made his grand entrance in Dark Knights: Metal, one question has been on the mind of readers and Bat-Fans alike: How the hell does he see trough that visor of his? Well, thanks to issue four of The Batman Who Laughs, we now know: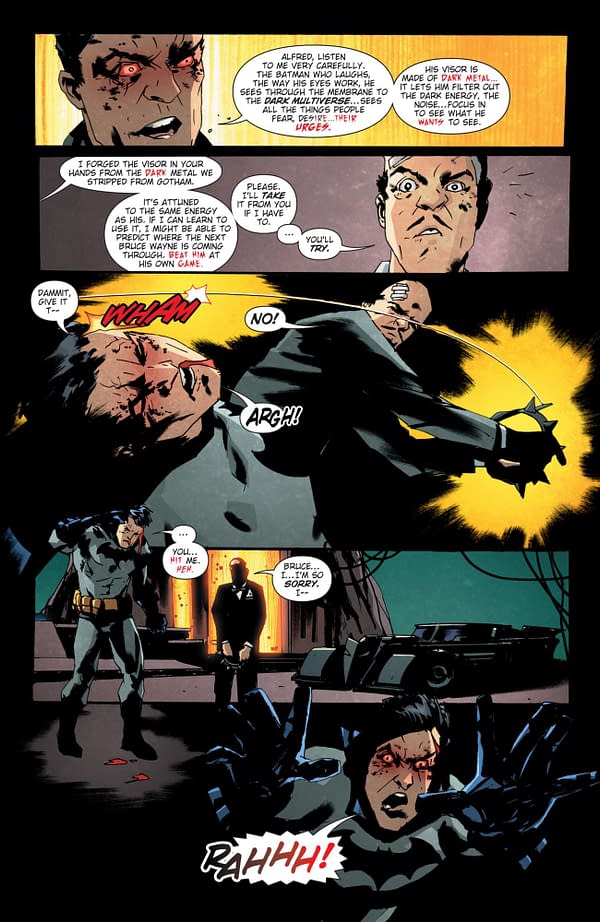 Turns out his visor is made of Dark Metal, and it filters out things hw doesn't want to see and leaves only what he WANTS to see, and that is a terrible way to look at the world. It is also how he sees into the Dark Multiverse. Still doesn't explain the spikes though.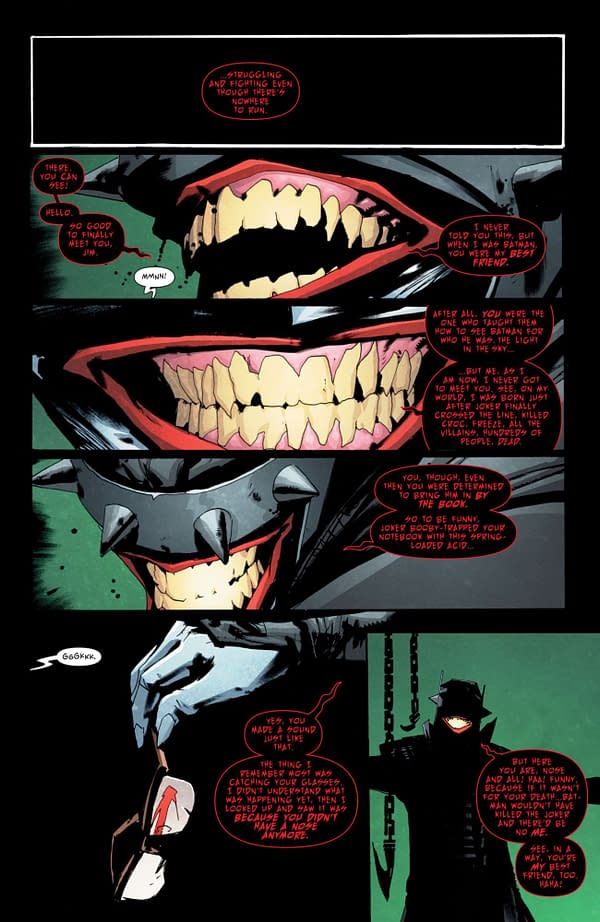 Meanwhile, The Batman Who Laughs has Gordon in a pickle, and also reveals to Jim how he died on his world, and it doesn't sound pretty. I would imagine losing your nose is not a pleasant experience, especially from acid being splashed in your face. Scott Snyder, you devil of a man.
I also never thought I would see the Bat make a death pact with The Joker, but here we are. I always love a good heart to heart between these two however. Whenever Bruce makes jokes to the Clown Prince of Crime, I can't help but smile.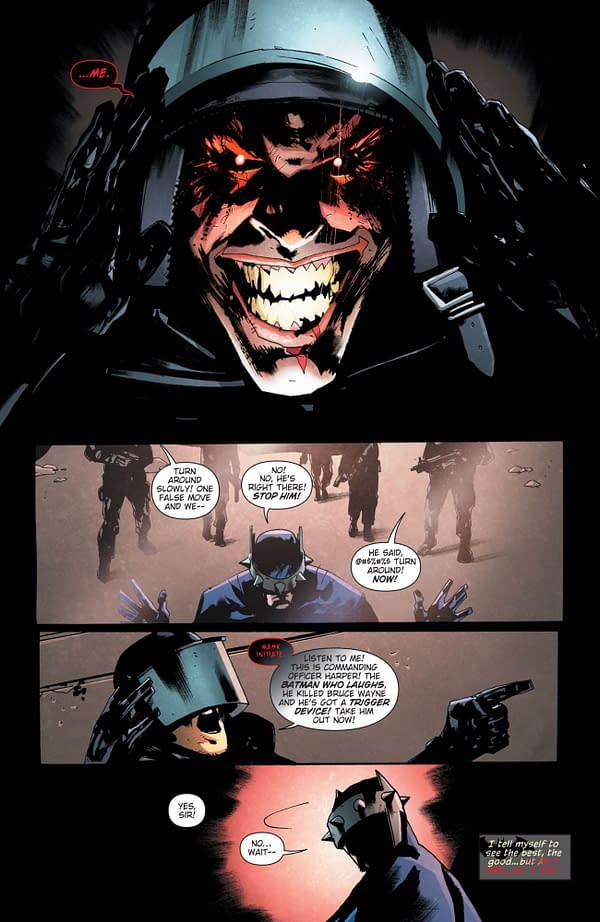 Finally, we get to see what The Batman Who Laughs looks like without that thing on his face. Somehow that is exactly what I was expecting and somehow different. Jock nailed it though, that smile will haunt me for weeks.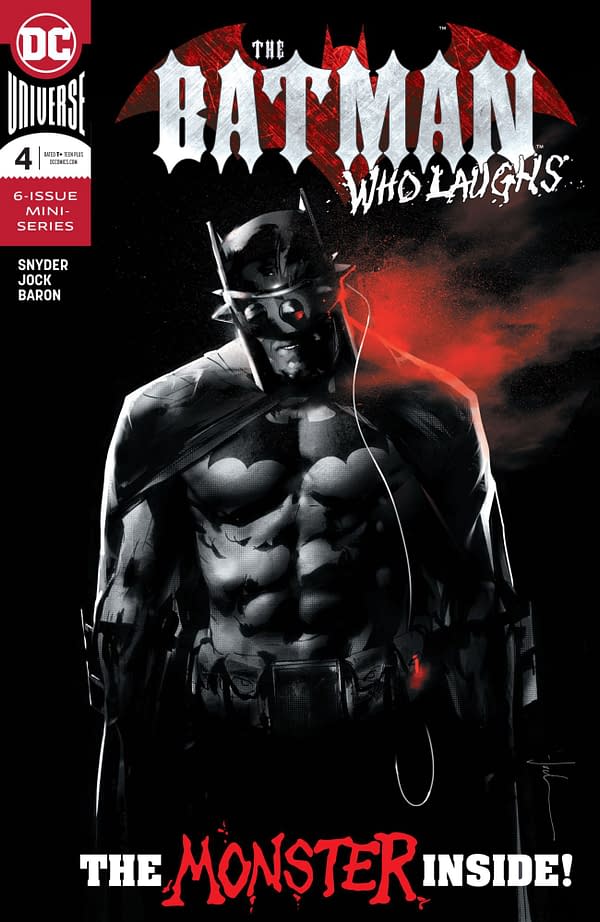 The Batman Who Laughs #4 is in shops today.