Batwoman To Dominate Media From Today – SPOILERS Okay, so this is a story. It rather spoils the end of Batwoman #17, by JH Williams III and W Haden Blackman out today. Normally I'm extremely reluctant to spoil the end of a comic, and while this is one of those times that I think justifies it, it's not going to be in the headline, the first paragraph or in the search tags.
Not going to be in the second paragraph either. If you are planning on reading Batwoman #17 or you're suddenly curious, I recommend you wait. DC Comics has been hyping up the upcoming Batman Inc #8, which has now sold out at the distributor level before its even been released, and has gone to a second printing, but I think this is the issue they could have arranged some national media for. Or maybe they just realised they were going to get it anyway.
Because there's nothing in USA Today or on BuzzFeed that I can see, or any of DC Comics' other favoured news outlets. And, given the Orson Scott Card controversy of late, they could probably do with some gay-friendly alternative headlines. Okay, there's your hint. Spoilers on full going in folks, this is your final warning. Throw up the Batspoiler signal, this is your last chance to get out of here unspoiled.
Batwoman #17 sees the introduction of a brand new character who I'm calling "Hook Crab". Okay that happens (see above) but that's not the story.
Because in Batwoman #17, published today, Kate Kane, the Batwoman, DC's leading lesbian lady asks Maggie Sawyer, Captain Sawyer, her secret girlfriend to… …be her wife. No idea how well that's going to go down. And you have to read the build up to this – and the rather dangerous epilogue. There's no guarantee we're going to hear wedding bells.
But I think that's a story. I've been talking about how much I love this comic for some time, I think it's DC's best. Now I've just been given another reason.
And it looks like it's going to be a big day for JH Williams III in many ways…
Read through the first issue script of Sandman: Zero from @neilhimselftonight, it's a smooth and creamy dreamcicle of an opening chapter.

— J.H. Williams III (@JHWilliamsIII) February 20, 2013
Comics courtesy of Orbital Comics, London.
---
---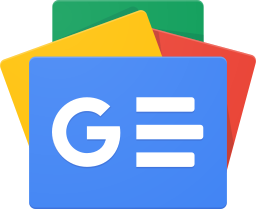 Stay up-to-date and support the site by following Bleeding Cool on Google News today!