We knew that Brian Michael Bendis and Michael Avon Oeming were bringing Powers back as a series of original graphic novels.
Powers is coming back in GN form to @DCComics @BRIANMBENDIS and @nickfil on colors- we'll all be at @RoseCityCC together- I think the first time this has ever happened. pic.twitter.com/QE6zn5uQnY

— Oeming (@Oeming) August 26, 2018
Well, we now have some details of their first Powers original graphic novel, planned for November 5th. Which you will be able to remember, remember…
To celebrate the 20th anniversary of the Eisner award-winning cops and capes comic Powers, original creators Brian Michael Bendis and Michael Avon Oeming have reunited for the most significant Powers story ever. Really. Spanning decades and genres while hearkening back to its earliest origins, the story of superhero turned homicide detective Christian Walker comes to a fantastic conclusion. This all-new graphic novel will be a celebration of the entire run, a look back at the cult classic TV show including an exclusive look at the third season that never was and an all-new series spanning retrospective interview with Brian Michael Bendis!
Can it be a cult classic already? Powers only came out on the PlayStation Network in 2015… I guess classics are getting closer and closer. 120 pages in hardcover. There will be previews in DC Comcis titles out the same month.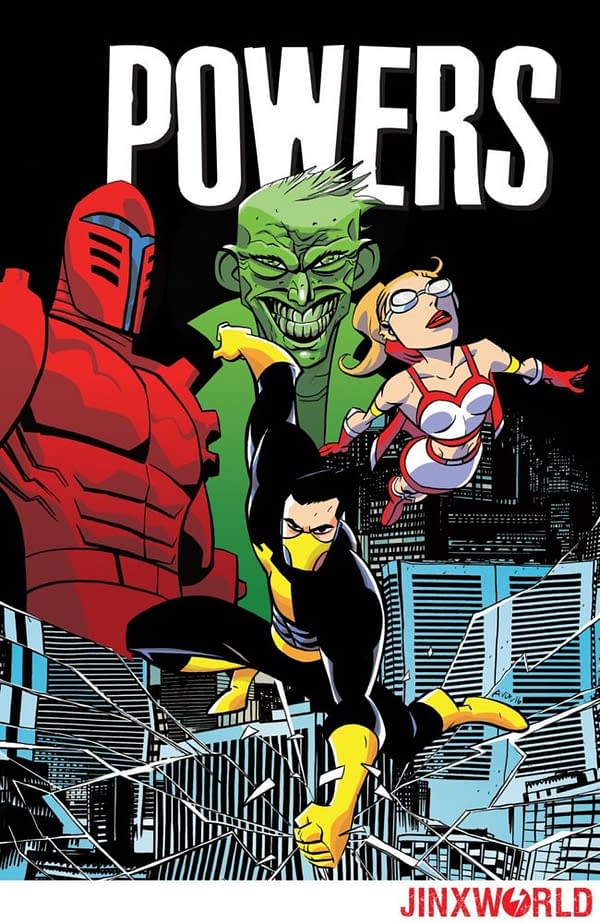 Enjoyed this article? Share it!