Bendis and Snyder Sitting in a Tree T-E-X-T-I-N-G
It's Summertime, and the smell of fresh reboot is in the air! Superstar writers "The Great One" Brian Bendis and "Scintillating" Scott Snyder both have new comics at DC. For Bendis, it's Superman and Action Comics, coming off his six-issue Man of Steel mini-series. For Snyder, it's Justice League.
Could we be set to see some artistic collaboration?!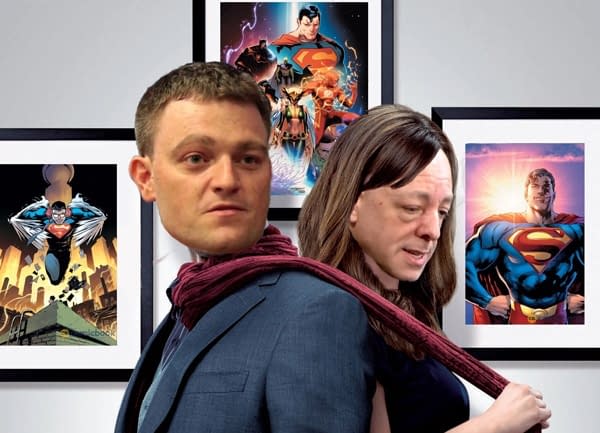 The answer, according to a sensational new interview with "The Great One" at DCComics.com, is: YES!
Asked whether he and Snyder talk to "sync up" their DC titles, Bendis revealed that after hitting it off during a trip the two took a few weeks prior, they've kept in touch, texting just last night.
"Yeah, we had a big DC retreat just a couple weeks ago," Bendis told DC Comics. "We all get together and we tell each other our stories and we help each other. Even last night, Scott and I were texting back and forth."
According to Bendis, he and Snyder are practically one single entity.
"We're sharing an organism, and the best way to do that is to use it to surprise and delight the fans as often as possible," Bendis continued. "So, people who are reading Justice League and Superman—if you're reading one or the other, great! You're going to have a good time. But if you're reading both, and we can add levels of entertainment there, it's almost an obligation to do so. That's one of the things that comics can do that no other medium can do."
Bendis's Superman #1 in is stores now. Action Comics #1001 comes out later this month. Justice League #4 is in stores next week.