If you enjoyed Si Spurrier's Negan Cosplay from Thought Bubble last year, you might be interested in the latest variant cover for an upcoming issue of The Walking Dead. In stores on February 1, the comic will feature a variant cover by Charlie Adlard and Dave Stewart (or, as Rich likes to call him, Cameron Stewart). The cover features Rick, dressed up in Negan's clothes and carrying his trademark baseball bat, Lucille. Is Rick a creep who likes to dress up as Negan for sexual gratification? Will the new Walking Dead story arc feature the gang going to a comic convention and entering a cosplay contest? Maybe the variant has nothing to do with what's inside the comic at all? Who knows!
We do know that there will be an additional variant, exactly like the first one, but with no colors. Final order cutoff is January 9th, so try and hang in there for a few more days, retailers. Help is on the way.
Take a look below: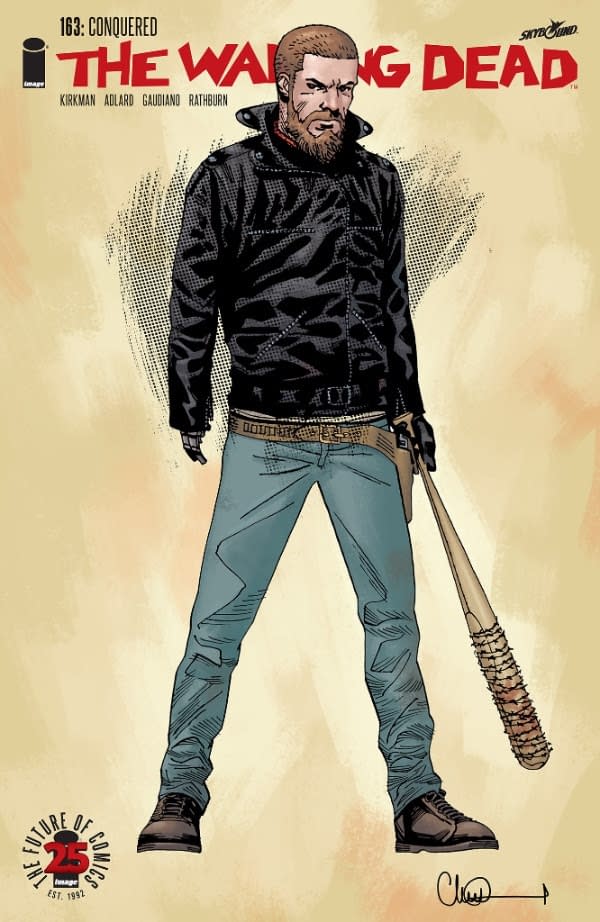 Enjoyed this article? Share it!