Posted in: Comics, Dark Horse Comics, Review | Tagged: Black Hammer, black hammer: age of doom, dark horse comics, dave stewart, Dean Ormston, fantasy, jeff lemire, sci-fi, superheroes
---
Black Hammer: Age of Doom #3 Review – Endless in Dreamland
Abe meets up with Tammy to talk about their relationship as well as her ex, Earl. Mark goes to meet with the Father. Black Hammer and Jack land in Dreamland, where they meet the Bereaver and his family. Lucy is eager to get back to the other heroes, so she is unwilling to stay for dinner in Dreamland. Meanwhile, the Colonel and Madame Dragonfly are acting suspiciously.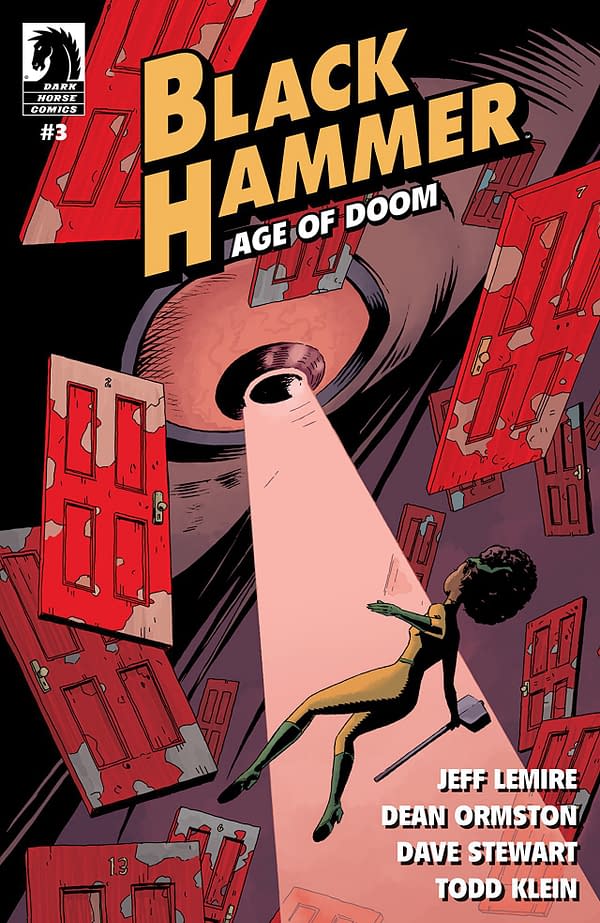 Black Hammer: Age of Doom #3 is the strongest issue of the miniseries so far and for admittedly odd reasons.
The talk of relationships with the heroes back at the farm grounds them well, making them a bit more human than before.
If you couldn't guess, Dreamland, Bereaver, and his family are a takeoff of Neil Gaiman's Sandman and the Endless from DC's Vertigo line. It's hard to tell whether the recreation is intended to be loving or satirical, though part of that comes from my own inexperience with the characters.
The pacing is a lot quicker too, and that has been one of my problems with the Age of Doom story so far. It's been very slow and text-heavy, and this issue breaks that trend. Plus, the Black Hammer end of the story finally goes somewhere that doesn't feel worryingly like padding.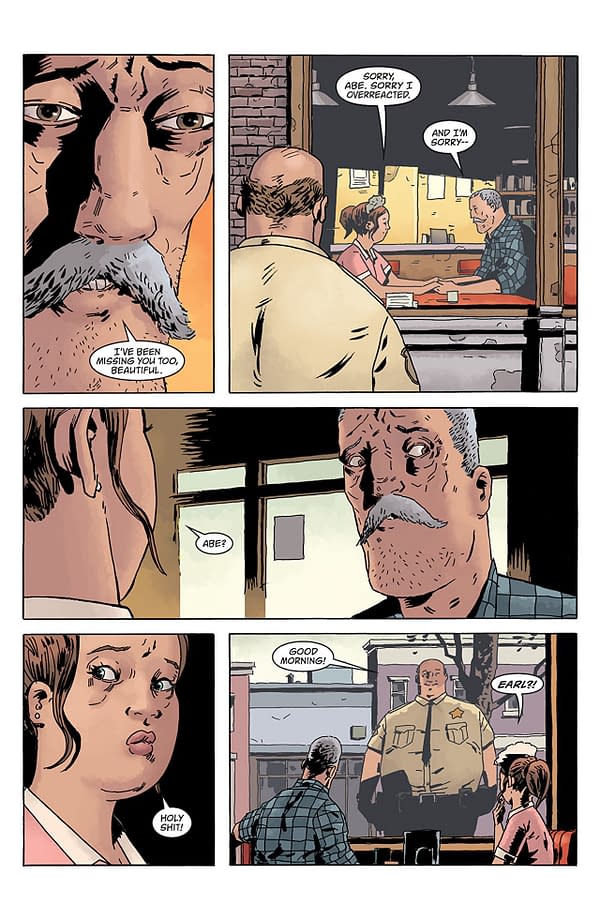 Dean Ormston, unsurprisingly, depicts the characters well once again, giving a lot of subtle emotion and detail in the faces. His recreation of the Endless is derivative, even if that is the point. That said, there are some creative changes to their appearance. Dave Stewart gives the world a dirty-feeling color palette, providing this universe with its own atmosphere and personality.
Black Hammer: Age of Doom #3 is much better than the previous two issues. I'm not sure the miniseries has gotten great yet, but I can confidently recommend this issue to anyone interested in this Dark Horse franchise. Feel free to check it out.
---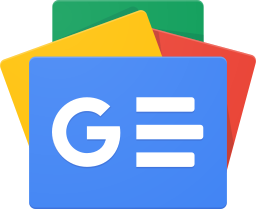 Stay up-to-date and support the site by following Bleeding Cool on Google News today!