The Bleed 2.29: Reading Star Wars And Darth Vader With Jeremy Konrad
The Bleed is a weekly podcast by Bleeding Cool contributors Joe Schmidt and Sam Morse. The podcast consists of the latest news in comics, creator interviews, and a weekly book club discussion.
While at San Diego Comic-Con Joe met Jeremy Konrad, contributor to the Mos Eisley Comic Port podcast and Bleeding Cool. They covered the Lucasfilm panel at Hall H.
It was magical, just in case you haven't heard, and this is the episode where Jeremy and Joe gush about the experience. And because we are still a comic book club, they used this opportunity to check out the flagship titles from Marvel's relaunch, Star Wars and Darth Vader!
Both books have amazing creators charting the new adventures: Jason Aaron, John Cassaday, Laura Martin, and Chris Eliopoulos plot the Rebellion's story while Kieron Gillen, Salvador Larroca, Edgar Delgado, and Joe Caramagna handle the Dark Lord of the Sith.
You can download us if you're on the go here and subscribe with iTunes and Stitcher.
Next week sees rising star Fabian Rangel Jr. join the podcast to discuss Image Comics' Rumble by John Arcudi, James Harren, Dave Stewart, and Chris Eliopoulos (again!?)!
Check out the Mos Eisley Comic Port podcast
Purchase Star Wars from Marvel
Purchase Darth Vader from Marvel
Intro: "Millenium" by Outkast
Outro: "Jedi Rocks" from Return of the Jedi remaster
@woeisjoe @theBleedPodcast thebleed.bookclub@gmail.com
Check out the Bleed's Archives for more episodes.
---
---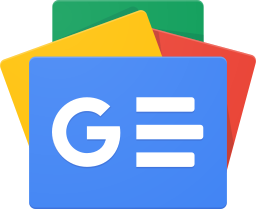 Stay up-to-date and support the site by following Bleeding Cool on Google News today!