Boy From Clearwater, a New Persepolis From Yu Pei-Yun & Zhou Jian-Xin
The Boy From Clearwater is a YA graphic memoir by Yu Pei-Yun & Zhou Jian-Xin about being jailed for attending a high school book club.
---
The Boy From Clearwater is first in a series of YA graphic memoirs by Yu Pei-Yun and Zhou Jian-Xin, translated from Taiwanese, Japanese, and Chinese by Lin King, originally titled The Boy From Qingshui. It details the story of Tsai Kun-Lin, a political victim of the White Terror, as he lived through the occupation of present-day Taiwan and was sentenced to jail for attending a high school book club and is recommended for fans of Persepolis.
An incredible true story in graphic novel form, that lays bare the tortured and triumphant history of Taiwan, an island claimed and fought over by many countries, through the life story of a man who lived through its most turbulent times. Tsai Kun-lin, an ordinary boy was born in Qingshui, Taichung in 1930s Taiwan. In part 1 Tsai, in concert with the beautiful illustrations of Chou Jian-xin, depicts a carefree childhood despite the Japanese occupation: growing up happily with the company of nursery rhymes and picture books on Qingshui Street. As war emerges Tsai's memories shift to military parades, air raids, and watching others face conscription into the army. It seems no one can escape. After the war, the book-loving teenager tries hard to learn Mandarin and believes he is finally stepping towards a comfortable future, but little does he know, a dark cloud awaits him ahead. Part 2 opens with Illustrations reminiscent of woodcuts showing the soul-crushing experience of Tsai's detention and imprisonment. In his second year at Taichung First Senior High School, Tsai attends a book club hosted by his teacher and is consequently arrested on a false charge of taking part in an "illegal" assembly. After being tortured, he is sentenced to ten years in prison, deprived of civil rights for seven years, and sent to Green Island for "reformation". Lasting until his release in September 1960, Tsai, a victim of the White Terror era spent ten years of his youth in prison on an unjust charge. But he is ready to embrace freedom.
Zhou Jianxin's first illustrated title, The Maroon Oriole, won the 2014 Taiwan Golden Butterfly Award for Best Book Design and honorable mention from the International Design Awards. His collaborative works with Kuo Nai-wen have also been very well received: their title Missing Cat Posters also won Honorable Mention in the Hsin-Yi Children's Literature Award in 2012, and Puppy and I, won first prize for an Illustrated Publication at the 2016 Hsin-Yi Children's Literature Award, a position that has remained empty for eight years. He is the featured artist of Taiwan Pavilion at the 2017 Guadalajara International Book Fair (FIL), for the launch of the Spanish edition of Missing Cat Posters and recently released The Boys From Taiwan.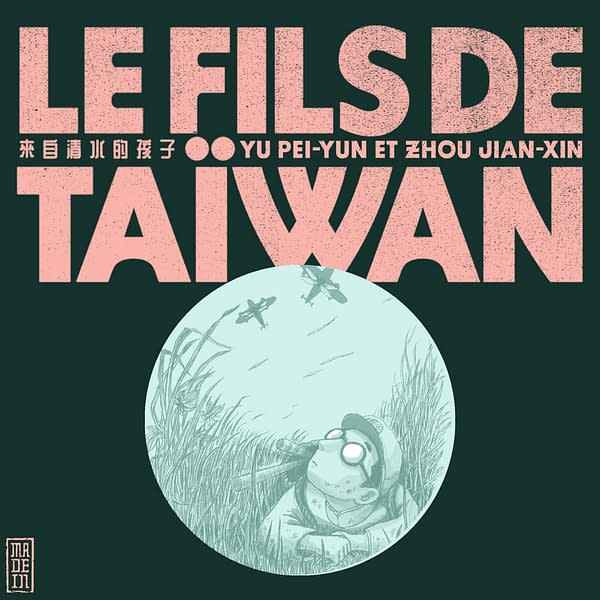 Arthur A. Levine at Levine Querido has bought The Boy from Clearwater and publication is planned for the autumn of 2023. Yu Pei-Yun and Zhou Jian-Xin's agent Pei-Shan Huang at Sloworks Publishing negotiated the deal for world English rights.
Founded in 2019 by Arthur A. Levine, Levine Querido is an independent publisher of the children's books , with two lists. The Arthur A. Levine list, seeking out the writing and artwork of creators, with a distinct focus on building a platform for previously underrepresented voices, and the Em Querido list, a partnership with the Dutch publisher to find the outstanding authors and artists from around the world, aiming to keep the legacy of Emanuel Querido alive.