Brian Azzarello And Juan Doe Launch American Monster In January From AfterShock Comics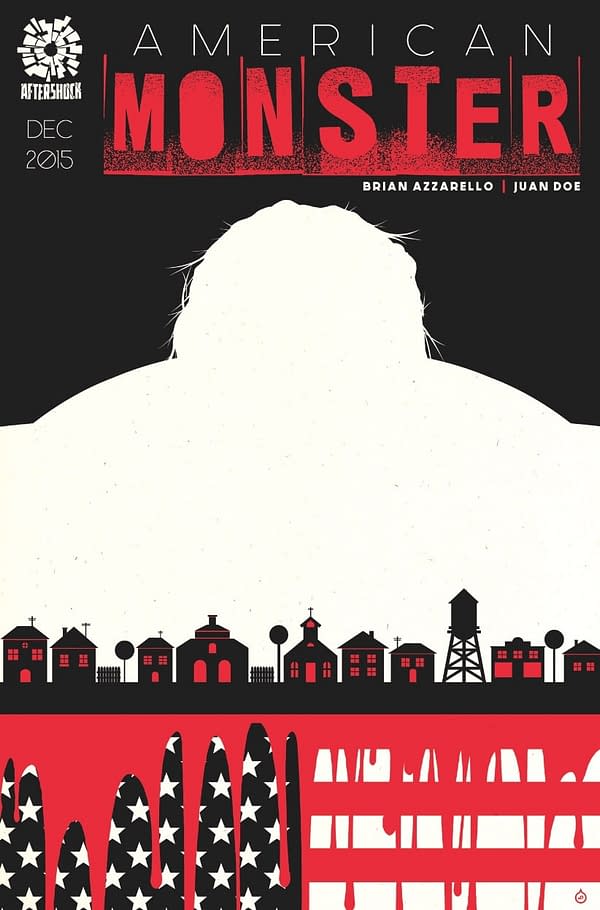 Ignore the cover date. American Monster, the new comic from Brian Azzarello and Juan Doe and AfterShock Comics is out in January.
AMERICAN MONSTER – War changes people. The person who leaves is never the person who returns. Theo Montclare is such a person. Horribly scarred and disfigured during his tour of duty, Theo returns to the small Northwestern town that was once his home a changed man, transformed emotionally and physically, both in appearance and in perception. But is he a returning hero or a modern day Frankenstein?
What with Dark Knight in the mix, it's going it be a good year for Brian…