Posted in: Comics | Tagged:
---
Cartoonist Musa Kart Awaits Trial As Turkish Opposition Journalists Jailed Turkish cartoonist Musa Kart has been arrested as part of a roundup of journalists from the country's opposition newspaper, and also the oldest paper in the country, Cumhuriyet, according to a report from Cartoonists Rights Network International (CRNI). Kart, along with eight other individuals, will stand trial for crimes in support of the forces behind the coup attempt that nearly toppled Turkish President Recep Tayyip Erdogan's government in July. Since the coup, the government has been cracking down on anyone critical of the ruling AKP party, arresting over 37,000 people including 150 journalists, and shutting down media outlets. Edrogan has reportedly threatened to impose the death penalty on enemies convicted of treason, according to CRNI.
Kart was also arrested in 2014 after being accused of insulting President Edrogan with his cartoons, but he was eventually exonerated. While on his way to surrender to authorities this weekend, Kart told reporters, "How will they explain this to the world? I am being taken into custody for drawing cartoons." Opposition politicians and demonstrators have gathered at the newspaper's headquarters in protest, according to a report from The Guardian.
In today's Cumhuriyet, Kart's usual comic ran as an empty space:
In U.S. news, comic book artist Frank Cho's artwork was recently criticized on Twitter, creating an outpouring of support from anti-censorship advocates, as reported on approximately once per day for the past two years by Bleeding Cool. Asked their thoughts on Musa Kart's imprisonment over political cartoons, the advocates collectively replied, "Who?" We'll keep you updated on this story, but, er… probably not as much as the Cho one, if we're being perfectly honest with ourselves.
---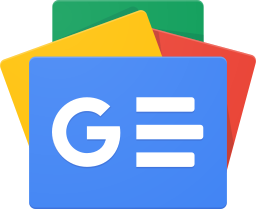 Stay up-to-date and support the site by following Bleeding Cool on Google News today!