Check Out More Artwork From Frank Cho's Fight Girls
Fight Girls is the new creator-owned series from Frank Cho, being published by AWA Comics, the new New York-based publisher founded by Bill Jemas as publisher and Axel Alonso as Editor-In-Chief.
Ten hard-as-nails women face off in an ancient contest of champions where the winner truly takes all: the title of "Queen of the Galaxy." To win the challenge each contestant must survive the hazards of the planet's harsh landscape, the ferocious predators on and below its surface, and their fellow contestants. This edition of the contest has a twist: one of the contestants is an infiltrator who has her eye on something bigger than the prize. Who is she and what does she really want?
He calls it 'Hunger Games Meets Gladiator'. Here's how it's looking. We have these officially released pieces of art…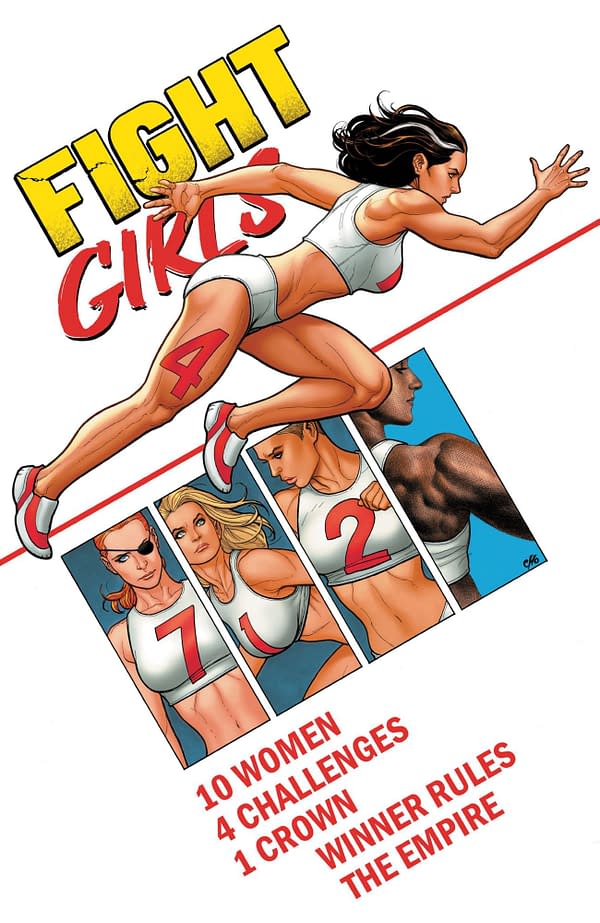 But Frank has also been posting on Facebook a look ahead…
Sabine Rich, my colorist, is sending me colored pages and they are simply fantastic. More pages will be released throughout the summer from AWA. Stay tuned.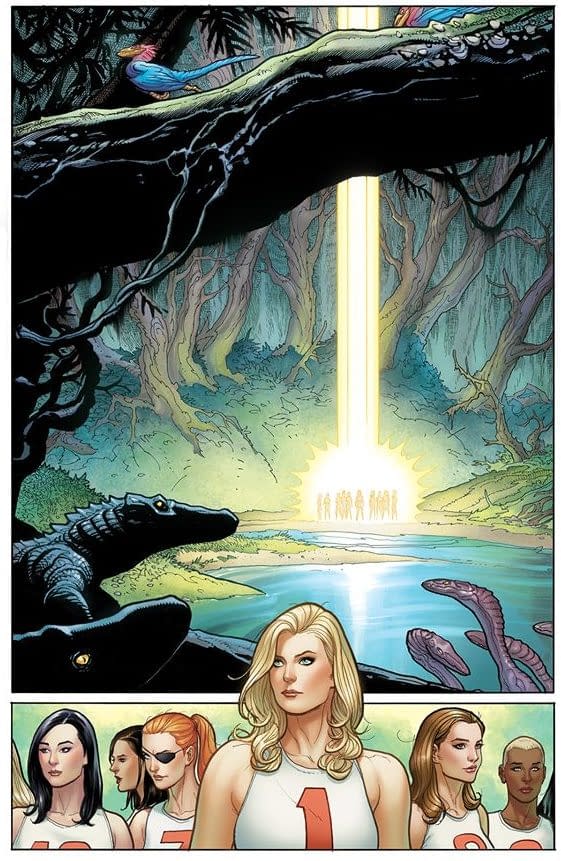 Writing and drawing day. Working on Fight Girls four page battle sequence.

Exercising different parts of my creative muscle. It's part storyboarding and part writing a novel.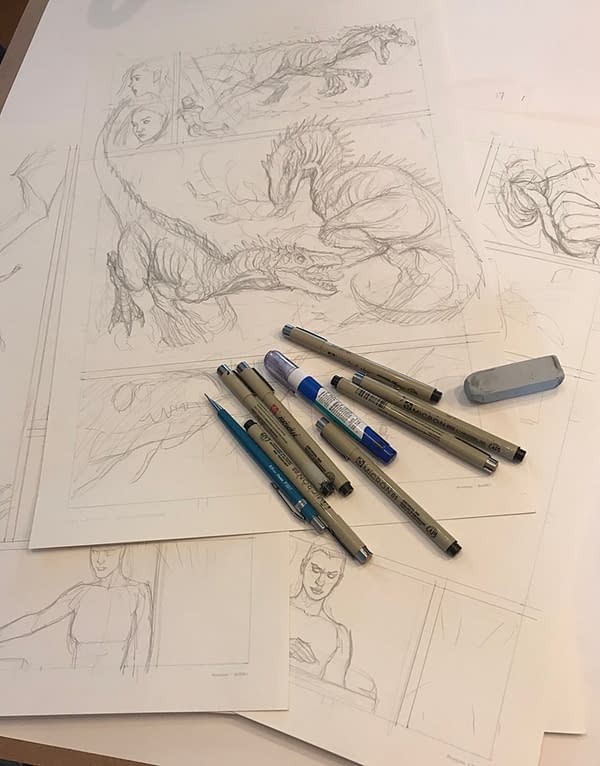 Working on my AWA project, "Fight Girls". Inking the night away.

Having a blast writing and drawing this story. At this point, I don't see this story as a comic book. I see it as a sci-fi action movie playing in my head, and I'm doing my best to put it on paper.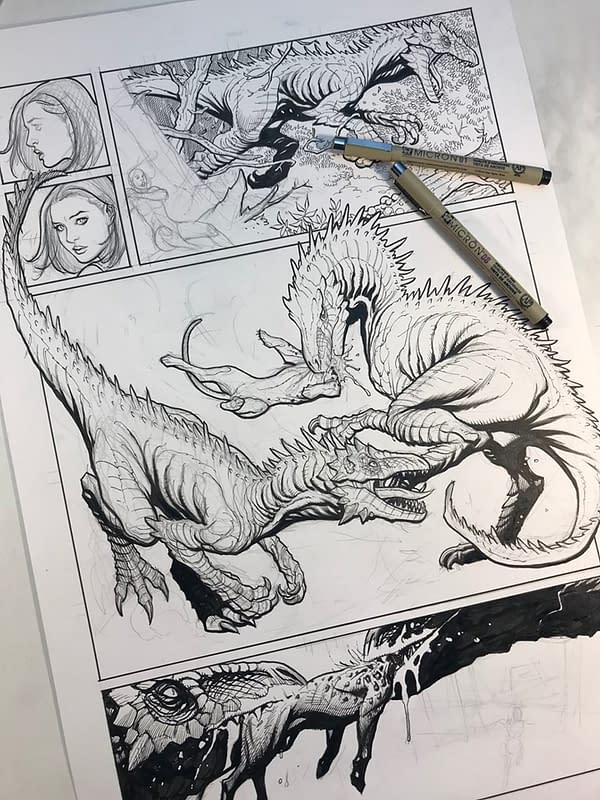 Cranking to 80's rock and working on "Fight Girls".

Trying to get at least 3 pages done before flying out to Knoxville, Tennessee on Thursday for the Fanboy Expo.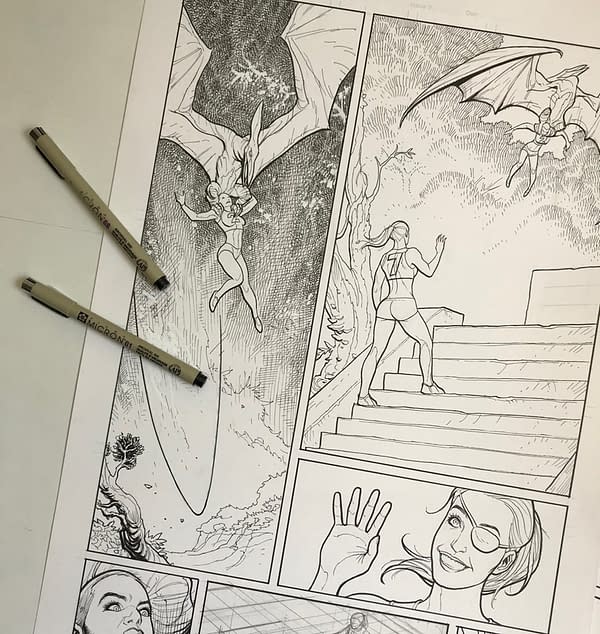 Look to see a lot more before New York Comic Con…