Will the third time be the charm for the comics career of Chelsea Cain? The first time around, Cain ended up quitting Twitter in 2016 following backlash to Joelle Jones' cover to Mockingbird #8 where the character wore a t-shirt with the slogan "Ask Me About My Feminist Agenda." Cain returned a few years later with a new series at Image Comics, Man-Eaters, and marked that return by burning every possible bridge at Marvel by openly trashing the company over the cancellation of a planned Vision comic and calling for comic creators to unionize. But when Man-Eaters hit stores, readers began to notice that the book, the concept of which was that women were oppressed because girls turned into were-panthers when they get their periods, excluded the experiences of transgender people, particularly trans-men. Cain responded by embedding the tweets of her critics into posters on the wall of a concentration camp in the comic, sparking backlash. Cain further said that Man-Eaters wasn't making enough money to make the production worthwhile and offered to bring on a transgender sensitivity reader to help edit the comic, but without monetary compensation, sparking more backlash, which ultimately led to Cain quitting Twitter once again in June, though she returned in September.
And now, Cain is back with a new series at Dark Horse, Spy Island: A Bermuda Triangle Mystery. In an article at The Oregonian which does mention Cain's Mockingbird past but doesn't say anything at all about the controversy surrounding Man-Eaters, Cain reveals that the comic is written with nostalgia for "the good old days" when "everyone knew that the Bermuda Triangle was the most dangerous phenomenon in the history of the world" and also that the book's hero, superagent Nora Freud, was created out of a desire by Cain to a story for her 15-year-old daughter "about an adult woman, who could handle herself, who wasn't overcome with self-doubt."
Spy Island #1 hits stores in April, with collaborators Lia Miternique, Elise McCall, Rachelle Rosenberg, and Joe Caramagna joining Cain.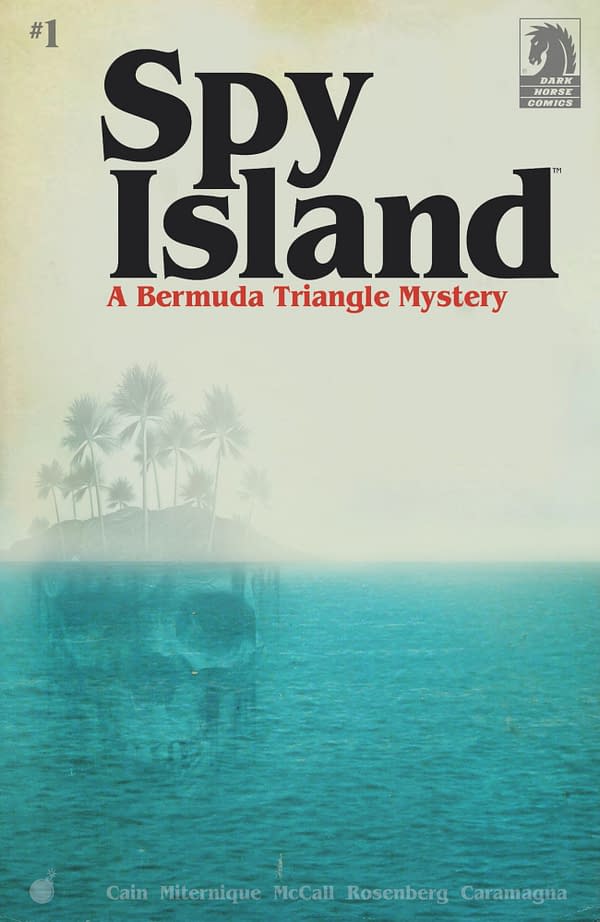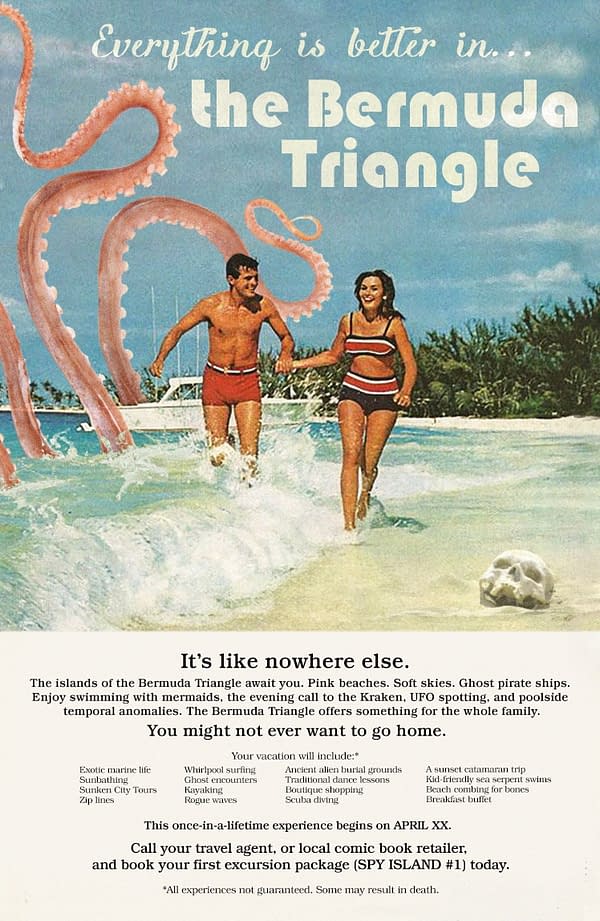 Enjoyed this article? Share it!