Originally scheduled earlier in the year, Children Of The Atom is a new Dawn Of X series by writer Vita Ayala and Bernard Chang now rescheduled for this January.
As the latest title to explore the new era of mutantkind following Jonathan Hickman's House of X, CHILDREN OF THE ATOM will introduce a brand-new team of young X-Men characters. Inspired by their favorite mutants, these gifted youngsters will keep both the X-Men and fans guessing about who they are and where they came from. More than just mere sidekicks, the cast of CHILDREN OF THE ATOM will have a major impact on the world of the X-Men when they burst onto the scene next year!

"I have never known a world without mutants and the X-Men, and to be able to create characters that would become part of the canon is WILD," Ayala said when the book was first announced. "What makes the new cast special to me is that they are reflective of a lot of people I know who look up to what the X-Men stand for, and have taken it upon themselves to further those ideals. These kids are exactly the kids who, in real life, have posters of Storm and Wolverine in their rooms, who grew up seeing them as heroes and want to live up to that."
Which means we can remove it from the Marvel Missing In Action list below. We know there are certain Marvel executives who get a kick out of it when we do that: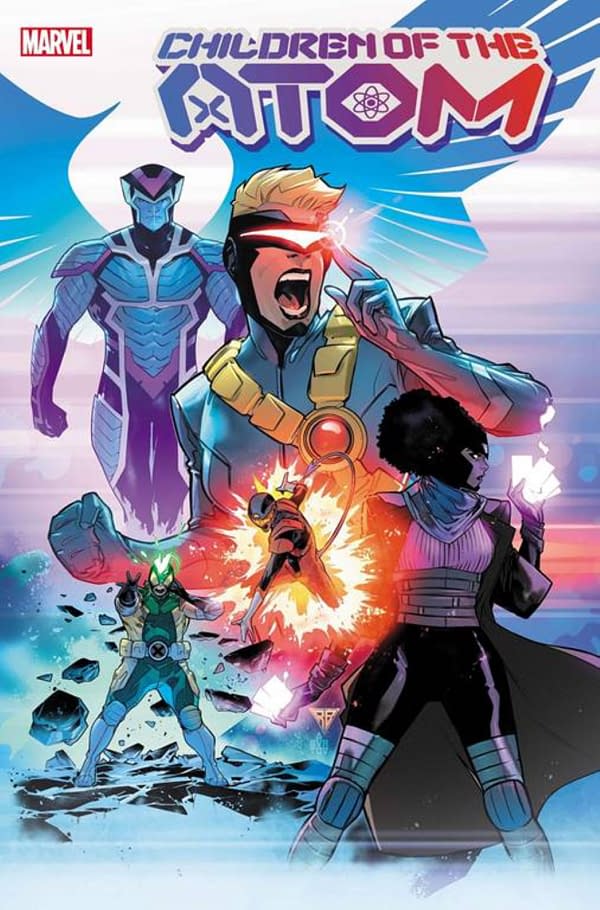 Ghost Rider Annual #1
Darkhold Alpha
The Punisher Vs Barracuda
Gwen Stacy
Amazing Spider-Man: The Daily Bugle
Morbius
Black Panther
Nebula
Marvel
The Marvels
America Chavez: Made In The USA
How To Read Comics The Marvel Way
Dark Agnes
New Warriors
Union
Infinite Destinies Annuals: Iron Man, Thor, Avengers, Guardians
W.E.B. Of Spider-Man #1
Dark Ages
Silk
Enjoyed this article? Share it!