Clown Hunter To Be Ghost-Maker's Robin-With-A-Sword…
A few weeks ago, Bleeding Cool shared the Gotham Gossip that "Ghost-Maker's real name is Minkhoa Khan, born in Singapore to importer/exporters. Ghost-Maker will now be training Clown Hunter with a sword instead of a bat-bat." Today sees the publication of Batman: Fear State Omega and the Batman 2021 Annual, which focuses on Ghost-Maker. And the latter begins with Ghost-Maker's earliest days, as we previously reported.
With Batman's attempts to work with Ghost-Maker again, as part of the solution to Gotham's needs – and Ghost-Maker's own soul.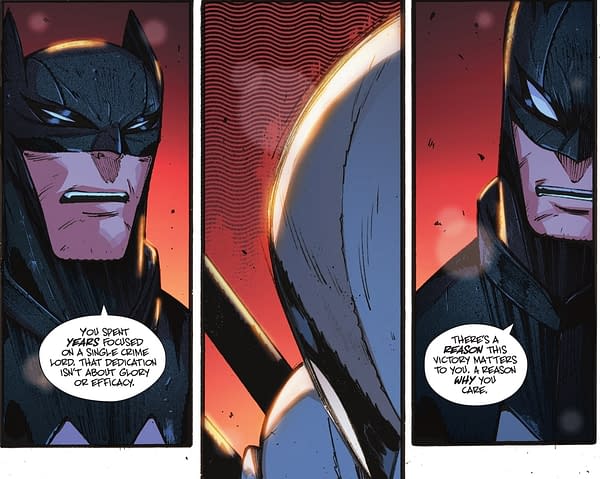 While in Fear State Omega, he clearly got through. And just as we have seen Ghost-Maker's life as a young child… so we see Clown-Hunter, child of Vietnamese parents…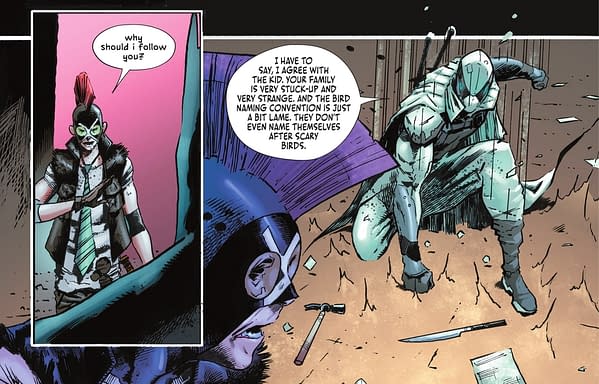 And we all remember how their last meeting went down in Batman #102.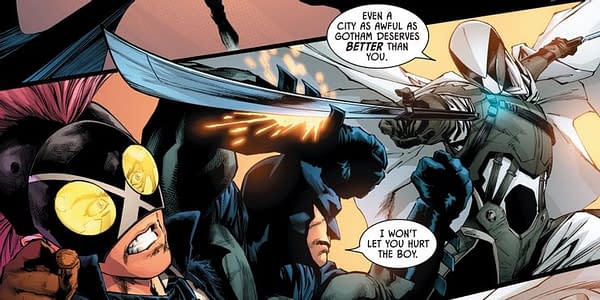 Well, maybe it's a time for everyone to sort such issues out…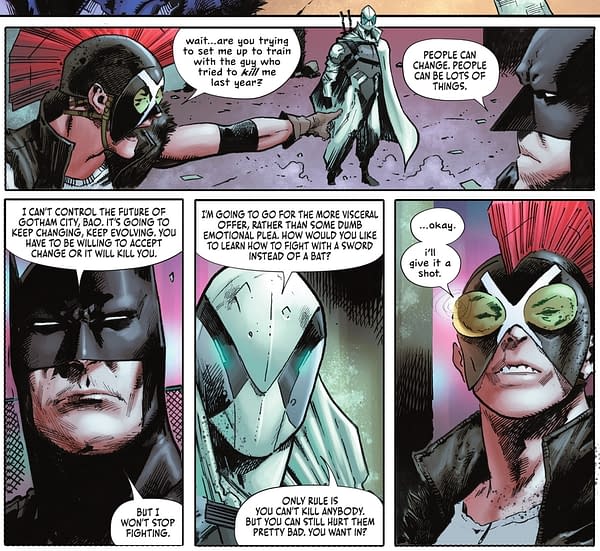 And for Ghost-Maker to start training Clown Hunter in the art of swordsmanship…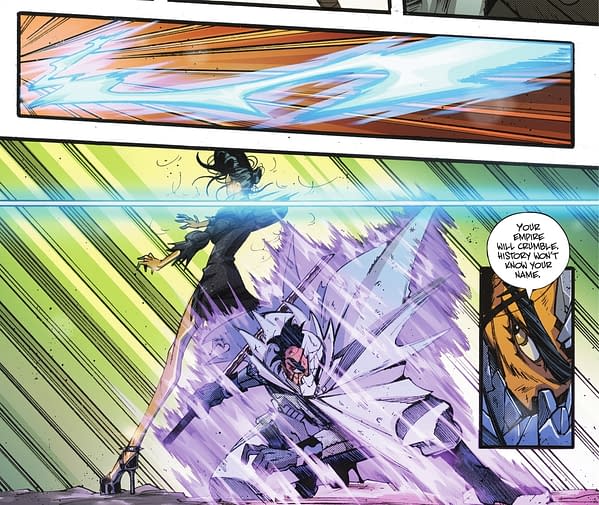 Something he is rather good at. Just as long as they don't stab each other, okay?
BATMAN FEAR STATE OMEGA #1 (ONE SHOT) CVR B SIMONE BIANCHI CARD STOCK VAR
(W) James Tynion IV (A) Riccardo Federici (CA) Simone Bianchi
As Gotham's Fear State comes to a close, a new day dawns on the city…one without Batman. But the Dark Knight's absence does not mean the city is without heroes. Join James Tynion IV and Riccardo Federici as they bring "Fear State" to its conclusion and introduce a new status quo that will reverberate throughout the DCU for years to come.
Retail: $5.99 In-Store Date: 11/30/2021

BATMAN 2021 ANNUAL #1 (ONE SHOT) CVR A RICARDO LOPEZ ORTIZ
(W) James Tynion IV (A/CA) Ricardo Lopez Ortiz
Batman #107-111 have featured an epic, brutal tale of Batman's frenemy Ghost-Maker in the backup stories…and the senses-shattering conclusion to the saga is here! Ghost-Maker has fought his way across Devil Skull Island, and he's about to face every single villain from his rogues gallery…at once? Can even this legendary warrior survive the onslaught?
Retail: $5.99 In-Store Date: 11/30/2021