I mentioned this earlier in the week but it's all coming together now. Graphic novels, comic books, crates, toys, books, loads and loads and loads of stuff has to go out of my house this weekend one way or another. So if you can get to South West London, feel free to come by and offer a ludicrously low amount to take as much as your arms will carry. Oh and free Loot Crates too. I've got dozens.
Tag yourself into this Facebook link, or rock up at 8 Robin Hood Lane, London SW15 3PU – 85 bus from Kingston/Putney, 265 from Barnes, drive down the A3 from Wandsworth… and there's driveway/street/church car parking if you need it. You may well need it. See you when I see you…
And hey, you too could be on Bleeding Cool as well.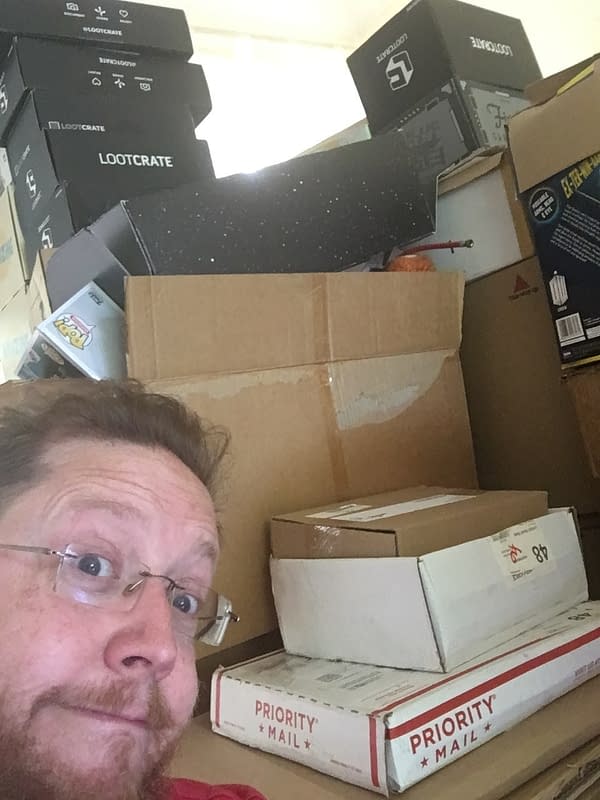 Enjoyed this article? Share it!