The Ming and Mike podcast starring Ming Chen and Mike Zapcic, employees of Jay and Silent Bob's Stash and stars of Comic Book Men, has a very special episode this week.
In it, Mike Zapcic detailed an alleged physical assault on himself by Comic Book Men regular guest Robert Bruce, claiming he was punched and kicked. Remember, this is Zapcic's take on the situation.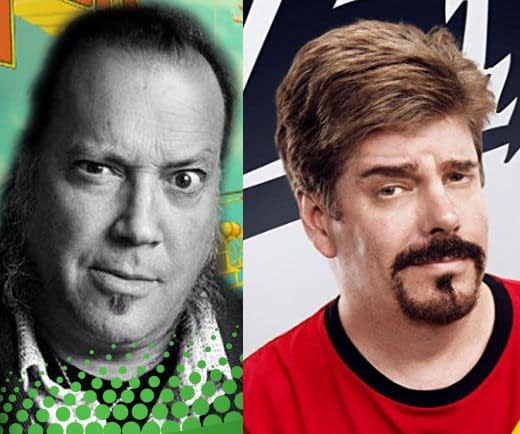 Zapcic states there has been bad blood between them in the past, which has been detailed elsewhere.
He detailed a signing on Free Comic Book Day, with Kevin Smith signing, that had a line capped early and a situation in which he prevented Bruce cutting the line and entering the store to see Smith.

Then, when pulling into work the day after, he alleges that Bruce pulled up next to him and said that what Zapcic did was mean. Zapcic says he told Bruce that he doesn't just cut in line and he didn't care what Bruce thought. Zapcic started walking into the store, while Bruce allegedly screamed obscenities at him and got the attention of the rest of the store, upstairs and down. Zapcic says he told Bruce to watch his tone and walked into the store, followed by Bruce.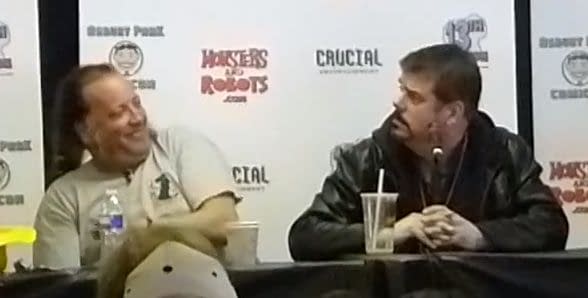 Zapcic says that he could have made a stink about Bruce being on the show from the second season in, disputing with Chen what Bruce brings to the show. He began to unlock the store and claims that Bruce punched him in the back of the head, and then kicked him and grappled with him before leaving, saying he would kill him. Zapcic further said that Bruce wouldn't walk away next time. Since then, Zapcic has called the police and filed a report.
We have reached out to him for comment. Listen to the whole hour here.
You know what? I've been in a very similar situation, and had a very similar reaction to Mike. Difference is, Mike chose to actually talk about it. I wish I had at the time.
Enjoyed this article? Share it!