The Comic Shop of Crawley, West Sussex in England, has received a local council grant to refurbish its premises. Receiving the maximum amount of £2,000 from the council to finish its major revamp since Chris Mills and Howard Clare opened the store this last December, it has used the money to fit out the gaming room, covering costs of the work, materials and furnishings, and to finish other areas of the shop to a higher standard.
The owners will now bring forward plans to use the shop as a function room for charities, groups and local businesses, as well as holding games nights, events and activity sessions, which justified the council investment.
Councillor Peter Smith, Cabinet member for Planning and Economic Development told Crawley News 24 that "I'm really pleased that we were able to help Chris and Howard at The Comic Shop with a £2,000 grant. It's great to see how our funds have directly helped the business to meet its goals and create a fun, relaxed environment for its customers. I urge more local businesses to consider our grants scheme, especially start-ups who need extra help to get off the ground or for small businesses who are looking to employ an apprentice."
Chris Mills, co-owner of The Comic Shop, said: "We are so grateful for this grant and the support from the council. We are trying to build a community here and everything to help us achieve that means the world to us. It's really rewarding to see the community reacting to what we have built here – this is just the beginning!"
The Comic Shop is also offering local businesses 25 per cent off all hot drinks and a further 15 per cent if you bring your own cup at their in-store café.
The grants scheme is for small businesses in Crawley with fewer than 50 employees. All Small Business Support Grants projects must be match-funded at least 50 per cent by the small business. Apprenticeship grants up to £1,500 are also available and don't need to be match-funded.
For many comic stores that may face harsher times, it may be worth looking at local grants that may help stores become more of a community-serving hub – and help the business grow too.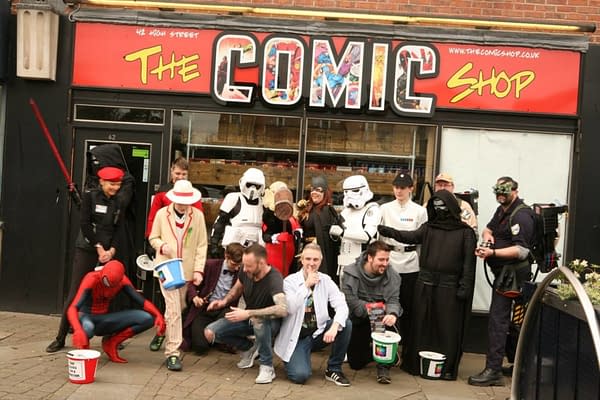 Enjoyed this article? Share it!