Posted in: Comics, Marvel Comics, Stan Lee | Tagged: Comics, HRL, marvel, Marvel Comics, Silicon Valley Comic Con, stan lee
---
Fans Express Concern About Stan Lee at Silicon Valley Comic Con
Stan Lee made his first appearance in months this weekend at the Silicon Valley Comic Con, after a bout of pneumonia and a change in management saw other announced appearances cancelled.
He flew out with his new representative Keya Morgan, whom I spoke to as they were getting onto the plane and later as they were about to go on stage. Morgan seemed excited by the opportunity but was keen to emphasise how Lee was being cared for, as well mentioning the sizeable security he had arranged for the show.
But there was a marked change in Lee's appearance and demeanour since he last appeared at the show in 2016, leaving some in attendance very concerned. Now, Lee is 95 years old, and he has been sick recently, but you can compare the two events below.
Stan Lee at Silicon Valley Comic Con 2018.
And at Silicon Valley Comic Con in 2016.
Photos taken with Lee this year have also caused concern online, cruelly dubbed "Weekend at Stan Lee's". Lee does appear to look sullen and fatigued, even as his subjects appear excited to have their picture taken with the legend.
And the Facebook comments from those at the show have been plenty. There is a concern that too many tickets were sold, based on Lee's condition at the show. Here are just a few.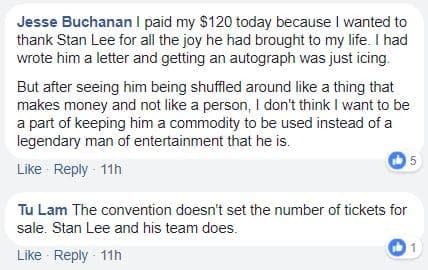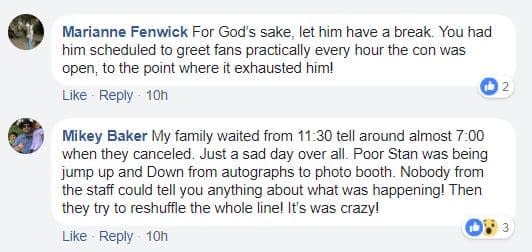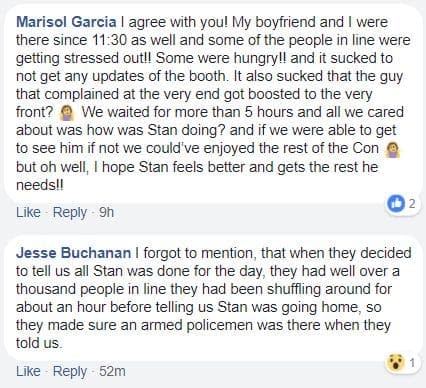 I spoke to Stan Lee's daughter JC Lee today after speaking to her before the show, and she was very upset. She told me she was shocked at seeing the massive length of the line for her father, and she expressed dismay that her own booth, where she sells jewelry and other items, was nowhere near her father — very out of the way, on another floor. She also says she was stunned to hear that someone had begun circulating a disturbing rumor: that she wanted to kill her father.
She also told me she had found herself barred from the official Steve Wozniak SVCC party last night, having been told the party was full. I understand from convention officials that she wasn't disinvited, but I have seen evidence that she was told the party was at capacity.
Here are photos taken from the shindig, from people who were waiting inside for her.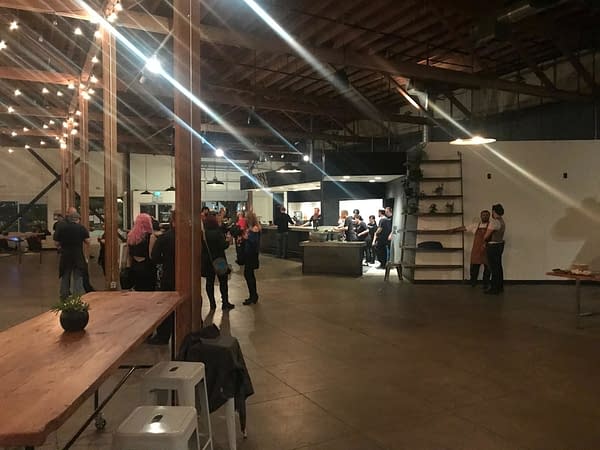 Unable to reach her father at the show last night or this morning, and on the advice of her lawyer, she told me she had decided to leave the show early this morning and head home.
I talked to Keya Morgan on Friday twice, but all calls made to him today have not been picked up, nor emails returned. It is a show day and he is likely to be very busy. When we spoke before, Morgan expressed his displeasure at Bleeding Cool's previous reports of other comic creators' concerns about Stan's situation. However, we have always wanted to express everyone's side, and we tried to do that today as well.
UPDATE: This morning, Jake – someone claiming to be a representative of Keya Morgan using Keya's e-mail address – got in touch to say,
A nurse and armed Los Angeles police sheriff escorted Stan Lee from his home to the Comic-con and were with him 24/7 until he returned back home. At the hotel and event Stan had several armed Police officers and security guards, and handlers. After the show in a two hour conversation Stan Lee repeated countless times how much he enjoyed his trip and seeing his fans. Keya Morgan is Stan Lee's close friend and partner, NOT handler as you claim. He has been there to help Stan for over 10 years in dozens of ways like going to the doctors, hospital, meetings, etc.
We have updated his description above. The article now continues as before.
Someone who has been able to observe the matter at Silicon Valley Comic Con told us:
"The show is giving Sunday VIP badges to those who were turned away. Stan seemed far more tired than in recent years. I heard some of the volunteer team saying that that the size of lines would be a challenge to be handled by a 60-year-old, let alone someone in their 90s."
However, I also received assurances that staffers did, today, communicate with Stan Lee to assure that yes, he did want to be there and yes, he was happy. And Stan did seem in better spirits on the Sunday, as this moment attested to.
Representatives of Silicon Valley Comic Con told us:
"Stan Lee is an essential part of SVCC's origin story, and he's a great friend of the show. We are honored to have Stan Lee join us again at SVCC, and we are always happy to provide the utmost VIP service for our entertainment icon! He is a generous man who loves his fans and delights in meeting them. We are grateful to have him be part of the SVCC family."
---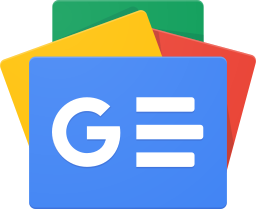 Stay up-to-date and support the site by following Bleeding Cool on Google News today!