Connor Cochran Sues FansAgainstFraud Over Peter S Beagle Claims
Last year, Bleeding Cool ran an article (and a follow-up) detailing charges made by an anonymous website FansAgainstFraud.com against Connor Cochran regarding the promised work of the author Peter S Beagle, whom he represents, alleging fraud, theft, mistreating customers and employees and, ultimately, Peter S Beagle himself.
Cochran rejected these charges, and now tells me,
Since August 13th, 2013 my company and I have been the targets of an anonymous libel campaign, starting with a set of false statements and misrepresentations posted on RipoffReport.com, then continuing with the website fansagainstfraud.com and a series of over 500 attack tweets from @fansagainstfraud.com.

Multiple witnesses have now confirmed that all of this has been the work of a San Francisco Bay Area animator and book dealer named Patrick Lake, working both anonymously and under a variety of aliases: Patrick Lake, Blake Kilpatrick,advocate@fansagainstfraud.com, two Furry Fandom identities ("Patch Packrat" and "Patch O'Furr"), and possibly more. As for why he is doing this, the answer is simple. In 2014 Patrick forged my signature on a bookselling contract I had refused to sign with him in 2013, then hired an attorney to threaten me with a lawsuit if I did not pay him thousands of dollars because of my 'nonperformance' on said contract. That didn't fly, and in the end his own lawyer dropped him as a client because of his ongoing pattern of deception. The matter was closed with the attorney on August 12, 2013 — and the very next day Patrick sent his first false attack on me and Conlan Press to RipoffReport.com.

Regarding the libelous contents of fansagainstfraud.com, which equate me with Bernie Madoff (!) and accuse me of 10 years of deliberate fraud and other felonies, multiple people (including the employee he falsely claims I did not pay) have gotten in touch to tell me that Patrick is misquoting and misrepresenting what they said and wrote. They have demanded that he stop doing so, but he has so far refused to go along with their wishes.

In December I hired Broderick Saleen, a California law firm with a specialty in internet libel, to prepare a comprehensive defamation lawsuit against Patrick. That suit was filed with the San Mateo County Court on 12/31/14. On 1/7/15 the court issued an order allowing us to proceed with discovery in the suit, so subpoenas are being prepared now and will be sent out next week.

Court cases rarely go quickly. This will likely be no exception, but ultimately the truth will out. In the meantime people with questions or relevant information are invited to get in contact by emailing me at connor@conlanpress.com or calling 650-728-8098. Fans who want to know the facts are also invited to read www.conlanpress.com/fansagainstfraud.html.

While the case proceeds I will continue with the good work being done for Peter S. Beagle and other creative clients and estates, no matter what b.s. Patrick Lake opts to sling before the court finally settles this matter permanently.
I have checked the court case, which reveals the following filed and signed paperwork.
The case does not name Patrick Lake, but the paperwork states,
Plaintiffs are not legally certain of the true names and capacities of defendants sued herein a5 DOES 1- 30, inclusive, and therefore sues these defendants by such fictitious names. Plaintiffs will amend this complaint to allege their true names and capacities when ascertained. Plaintiffs are informed and believes and thereon allege that each of these fictitiously named defendants is responsible in some manner for the occurrences herein alleged, and that Plaintiffs' injuries as herein alleged were proximately caused by these fictitiously named defendants.
I quizzed Connor about this, who told me,
Eyewitness testimony and email evidence aside, we do not yet have what the court would prefer as the best-possible proof that Patrick Lake is the perpetrator behind all this. So first we had to file against unnamed "John Does" (done). Then we had to get the court's permission to issue discovery subpoenas (done). And now we use those subpoenas to get Twitter, WordPress, Softlayer (the hosting company), and Enom (the registration company) to cough up Patrick's identity. Then we amend the original filing to include Patrick's name (and any other names which might come up, either of other involved people or of other IDs that Patrick uses, such as "Blake Kilpatrick") and he finally gets served personally with the lawsuit.
Patrick is the second person that Connor named as the suspect behind the website, and he apologised for a previous claim against another party. However, I have seen he has a lot more proof this time.
---
---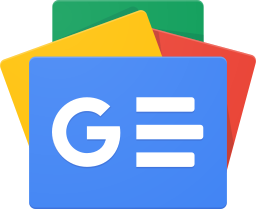 Stay up-to-date and support the site by following Bleeding Cool on Google News today!