By Cameron Hatheway
Finally, a category in which I've been covering all year long with my Cammy's Covers segments. The main point of a comic book cover is to capture your attention while you're browsing in the store, prompting you to hone in and possibly purchase the issue in question. Amongst the sea of cliché covers featuring superheroes punching each other or showing a tad too much T&A, you'll find some absolute gems illustrated by some of the most talented individuals in the business. Quite a few exclusively produce comic covers for a living, never having to worry about the interior art duties as well. However, if you want to enter the comics industry to just focus on covers, do realize that it's a long way to the top if you want to rock & roll cover covers. Today I'll be focusing on the Best Cover Artist category. If you need a reminder of what's been nominated, you can find the entire list right here, and see what I chose last time right here.
Keep in mind I cannot vote for who wins (nor can you, probably), as per the rules. However, that's not keeping me from being vocal regardless!
Who is not eligible to vote?
Comics press or reviewers (unless they are nominees)
Non-creative publisher staff members (PR, marketing, assistants, etc.)
Fans
Before I get back to becoming an altar boy to the Rev. Dave Johnson so I can be eligible for next year, let the games begin!
Best Cover Artist
David Aja, Hawkeye (Marvel)
While he wasn't on every issue as interior artist, he certainly was as cover artist. Aja helped take Hawkeye into a bold new direction, and the iconic covers he produced help grab people's attention as they browsed the racks. "Simple yet effective" is what I always think when looking at a David Aja cover.
Brandon Graham, King City, Multiple Warheads, Elephantmen #43 (Image)
Whether it's alien menus, crumbling dystopian cities, or an elephant sipping coffee, Brandon Graham enjoys illustrating his covers on a much larger canvas. He's skilled at cramming in so much detail, that it garners your undivided attention as you skim the racks looking for the next big thing. The Elephantmen cover in particular was awfully mesmerizing to look at.
Sean Phillips, Fatale (Image)
Sean Phillips does a marvelous job setting-up a creepy tone with the Fatale covers. While he's both cover and interior artist on the series, it's obvious that he takes a bit more time on the covers, really giving it his all. Phillips leaves no space wasted, and for that I applaud his consistent diligence.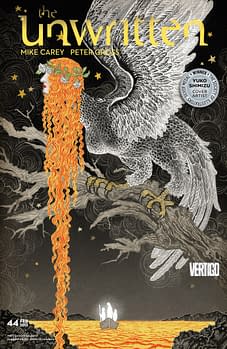 Yuko Shimizu, The Unwritten (Vertigo/DC)
Always exciting and never dull, Yuko Shimizu dominated this year with her The Unwritten covers. Dazzling and unique, the covers she produces always feel like she's constantly outdoing herself. In my opinion, Yuko Shimizu is who artists should strive to embody when it comes to designing covers; make every single one look like it belongs in a gallery.
J. H. Williams III, Batwoman (DC)
J.H. Williams III is very good at taking a large, boisterous bag of imagery, and making everything fit onto a single cover. There's so much color, shapes and figures to process, that you have to take your time when just absorbing it all in. Always action packed and intriguing, J.H. Williams III is a true modern day master.
Who I think should win:
Yuko Shimizu, The Unwritten (Vertigo/DC)
While David Aja produced three beautiful Hawkeye covers in 2012, Shimizu was whipping-up perfection all year long. Each one of her covers was a thing of beauty, and even Dr. Jones was overheard saying they belonged in a museum. Shimizu's consistent attention to details and colors are fantastic, and without a doubt illustrated some of my favorite covers of the past year.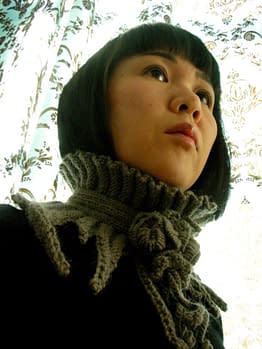 She was nominated in the same category last year but lost to Francesco Francavilla. I truly believe this time around it's her year to dominate.
Who I think could win:
David Aja, Hawkeye (Marvel)
Going with the purple, black and white theme for almost every Hawkeye cover, Aja is a master of graphic design and placement. He produces such memorable images, that even though the issues are released once a month, all the covers are without a doubt recognizable as part of the same series.
When an eventual art book featuring his Hawkeye covers comes out, expect them to sell like hotcakes without a span of hours.
Who I think should have been nominated:
Paolo Rivera, Daredevil (Marvel)
The Daredevil covers Rivera illustrated were things of legend. His Daredevil #10 cover in particular should have made him eligible!
Who do you think should win / been nominated?
Cameron Hatheway is the host of Cammy's Comic Corner and Arts & Entertainment Editor of the Sonoma State STAR. You can cover him on Twitter @CamComicCorner.
Enjoyed this article? Share it!