Daniel Warren Johnson, who recently created Extremity for Skybound/Image has a new series from the same people in October: Murder Falcon.
And it's something Scott Snyder and Greg Capullo would approve of…
The world is under attack. Monsters have invaded our streets and our homes, and there's only one thing that can stop them: METAL.

"Music is something that brings me a lot of joy, and it was my goal to translate that into images, thus bringing MURDER FALCON into the world," said Johnson. "It's a super combo of all the things I love, and I'm so excited to share it with you all."

Jake's life is falling apart: no band, no girl, no future…until he meets Murder Falcon, a legendary monster-killer sent from The Heavy to destroy all evil. But he can't do it alone—he needs Jake by his side, shredding up a storm. Now, with every chord Jake plays on his guitar, the power of metal fuels Murder Falcon into all-out kung fu fury on those that seek to conquer Earth.

Better watch out, monsters—METAL WILL DESTROY ALL EVIL!

MURDER FALCON #1 will launch from Image/Skybound Entertainment on Wednesday, October 10th.
Here's the video trailer. Volume up!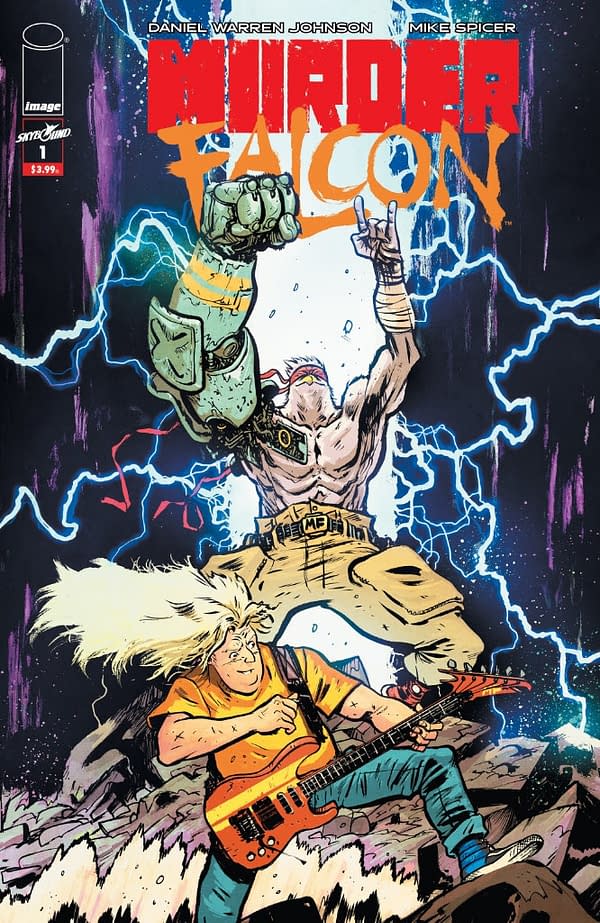 Enjoyed this article? Share it!