Dave Sim continues his mashing up of the memory and legacy of what Cerebus once was, with whatever pop culture references he can vaguely recall, and use to try and goose sales for a series of issue one-shots that might, just might, sell slightly more copies than if it was still called Cerebus In Hell. And in December, he is returning to the mill of Len Wein, Bernie Wrightson, Alan Moore, Steve Bissette and Rick Veitch with a Swamp Thing take – as well as Alex Raymond's Flash Gordon. Sim is still working on a comic about Raymonds' death, with fingers pointing at potential perpetrators.
No homophobia or transphobia in this month's solicitations from Aardvark-Vanaheim, just plain old old-fashioned women-are-garbage…
VARK THING ONE SHOT

(W) Dave Sim (A) Dave Sim, Gustave Dore (CA) David Birdsong
"Cerebus on Strike" continues! The Legend of the Vark Thing starts here! Well, not actually here; this is the Diamond PREVIEWS solicitation! Learn how enviro-genius Alex Netherlands transforms himself into a walking compost heap to impress this really hot chick! Composting worms and how they "dig" 1980s disco! Rotating your worms! The composting worms takeover! Hot chicks and how they "are" about garbage! Bonus! Dante and Virgil get mistaken for Flash Gordon and Dr. Zarkov! Hilarity ensues (for the five or six people who have actually read the original Alex Raymond Flash Gordon Sunday pages)!In Shops: Dec 18, 2019
SRP: $4.00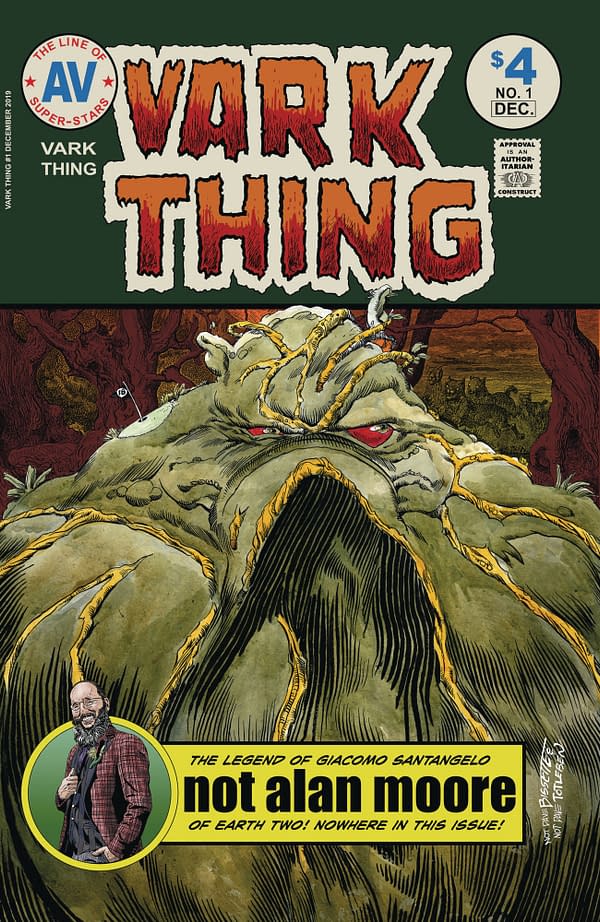 This is what Dave Sim's previous Swamp Thing/Man-Thing take looked like in Cerebus, in years gone past…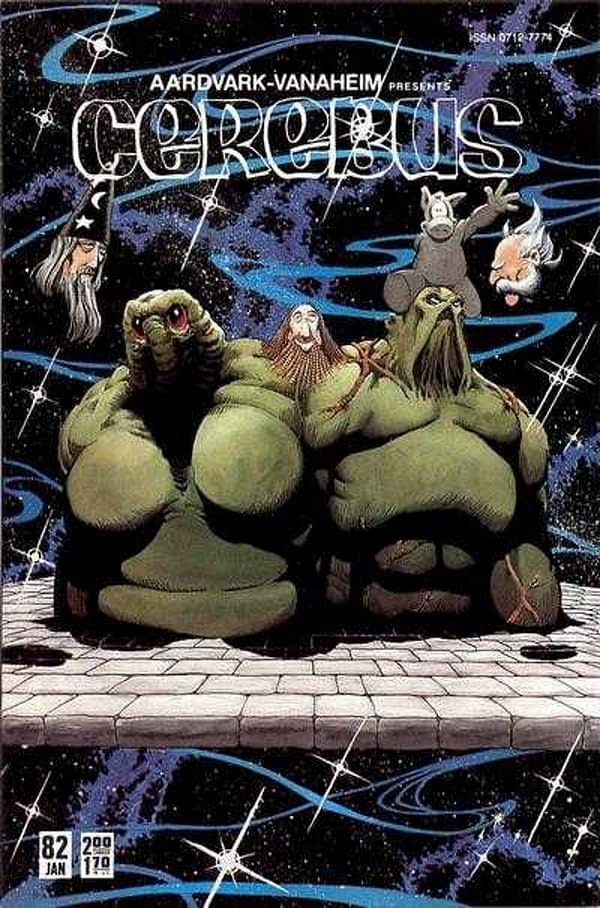 Enjoyed this article? Share it!