DC Cancels Orders on John Ridley's The Other History Of The DC Universe – Will Return?
The Other History of The DC Universe by Oscar winner John Ridley and Alex Dos Diaz was the big announcement at DC In DC back in January, as part of the panel The Many Shades of Heroism: DC Heroes Through the African-American Lens, with then-DC president Diane Nelson.
The illustrated prose project was intended to 'analyze iconic DC moments and chart sociopolitical gains through the perspectives of DC Super Heroes who come from traditionally disenfranchised groups, including John Stewart, Extraño, Vixen, Supergirl, Katana and Rene Montoya among others. At its core, the series focuses on the lives of those behind the costumes, and their endeavors to overcome real-world issues.'
The first issue was intended to be published on January 30th, there for the beginning of Black History Month, as part of the Black Label line. So important was it to DC Comics that they put it on the cover of the Diamond Previews catalogue for that month.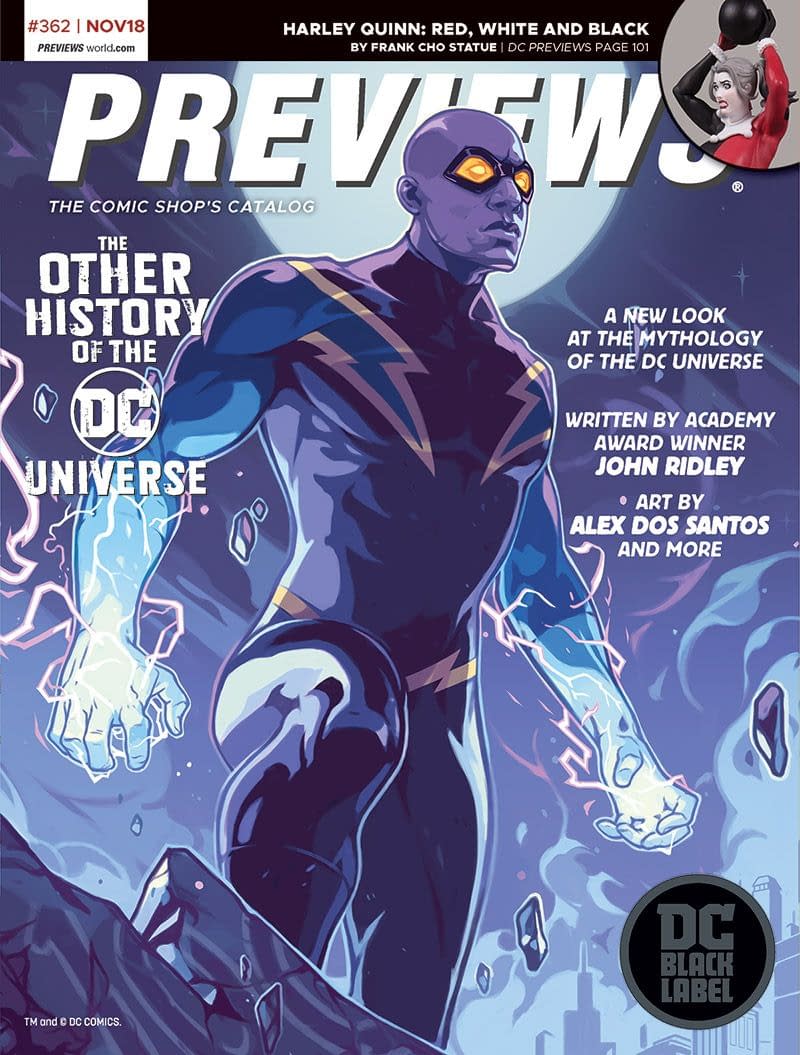 But there was no listing for a second issue in February 2019's solicitations.
Yesterday comic book retailers were informed by DC Comics that all orders on the project had been cancelled but that the comic would be resolicited at a future date. The earliest that could be would be March at this point – but will DC wait until next February?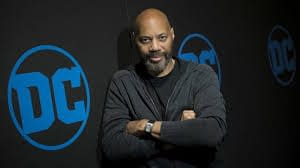 It also means that, aside from Batman Damned #2, there are no currently solicited original Black Label titles at DC Comics, just reprints of existing material.
The Other History of The DC Universe was also subject to claims of bad form on DC Comics' part by Michael Davis over his own greenlit-then-dropped project at DC Comics, Glory Scroll/Black Reign. It is unknown whether this was a factor.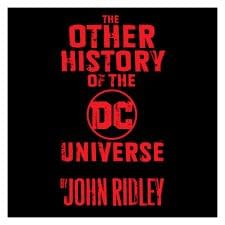 This is how it was solicited:
OTHER HISTORY OF THE DC UNIVERSE #1 (OF 5) (MR)
(W) John Ridley (A/CA) Alex Dos Diaz
Academy Award-winning screenwriter John Ridley (12 Years a Slave, Let It Fall) examines the mythology of the DC Universe in this compelling new miniseries that reframes iconic moments of DC history and charts a previously unexplored sociopolitical thread as seen through the prism of DC Super Heroes who come from traditionally disenfranchised groups. This unique new series presents its story as prose by Ridley married with beautifully realized color illustrations from a selection of exciting illustrators and comics artists. Alex Dos Diaz provides art for #1, which follows the story of Jefferson Pierce, the man who will one day become Black Lightning, as he makes his way from being a young track star to a teacher and, ultimately, to his role as a hero.Future issues focus on characters such as Karen and Mal Duncan, Tatsu Yamashiro and Renee Montoya. Extensively researched and masterfully executed, THE OTHER HISTORY OF THE DC UNIVERSE promises to be an experience unlike any other. You may think you know the history of the DC Universe…but the truth is far more complex. THE OTHER HISTORY OF THE DC UNIVERSE isn't about saving the world-it's about having the strength to simply be who you are.
---
---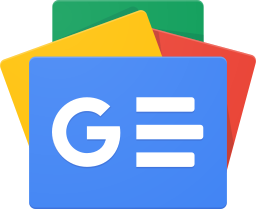 Stay up-to-date and support the site by following Bleeding Cool on Google News today!