The DC Comics Boutique Comes to Portland
Ian Melton writes from Rose City Comic-Con,
Supporting their new major writer Brian Bendis, DC brought their DC Boutique to Rose City Comic-Con for the first time.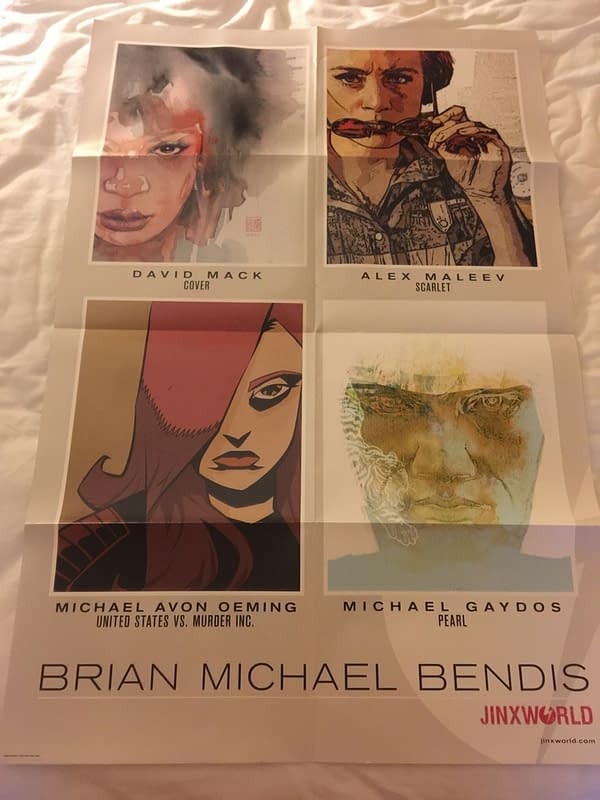 In addition to an exclusive poster highlighting the four female leads in the four Jinxworld mini-series, DC has had exclusive foil covers of each of the four first issues for the convention.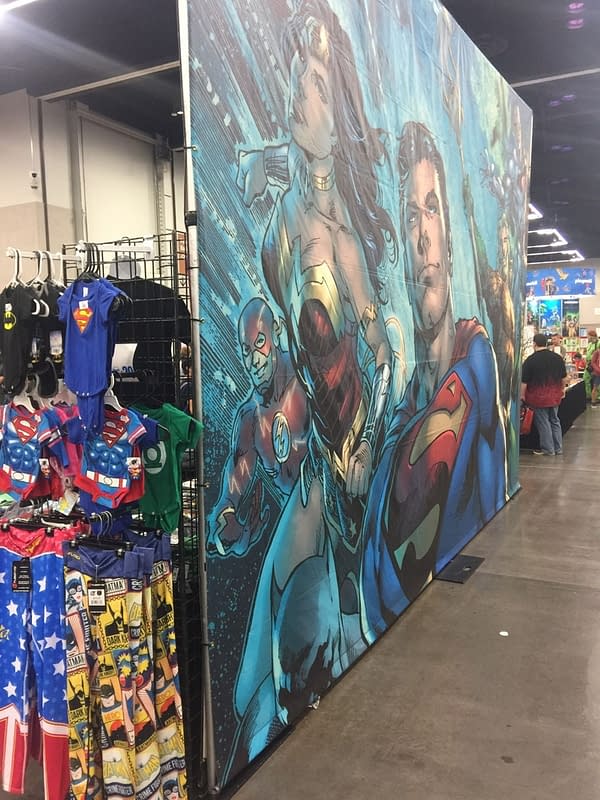 Set up with many exclusive comics for sale, the Boutique's massive presence has had lots of DC clothing merchandise for sale including a Jinxworld t-shirt and DC onesies for toddlers and babies.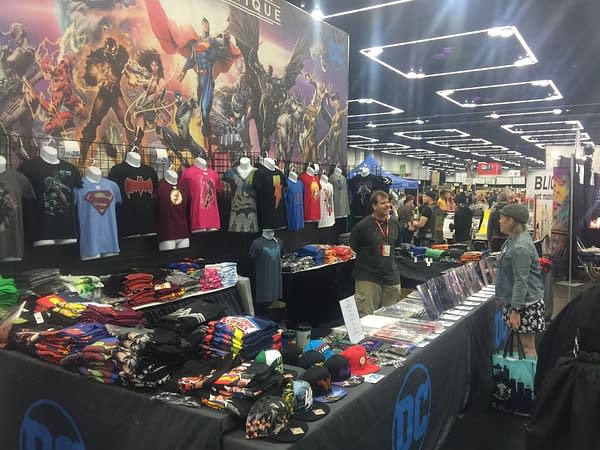 In front of the "store" portion a large table for freebies has been set up and as a place for the five signings to promote Jinxworld, one for all four artists and Bendis, and then one signing time for Bendis and one artist for the four Jinxworld books. DC has never had such a presence at RCCC and hopefully this will continue next year as well.