More DC Characters Realise They're Rebooted (Action Comics Spoilers)
Today (or tomorrow depending) sees the release of Action Comics #1022 by Brian Michael Bendis, John Romita, Danny Miki, Brad Anderson and Dave Sharpe. It's been a while since #1021. Previously, Superman had revealed that he was Clark Kent, Lois Lane had written a revelation that the Daily Planet's owner was a gangster, head of the Invisible Mafia of Metropolis who operate under the nose of Superman by staying out of super-sight. Oh and then Conner Kent from the pre-New 52 rebooted returned with Young Justice to fight Leviathan and the Legion Of Doom. They had a team-up. Now we get the fallout of all of this. As Superman tries to work out who – and what – Conner Kent, Superboy, is.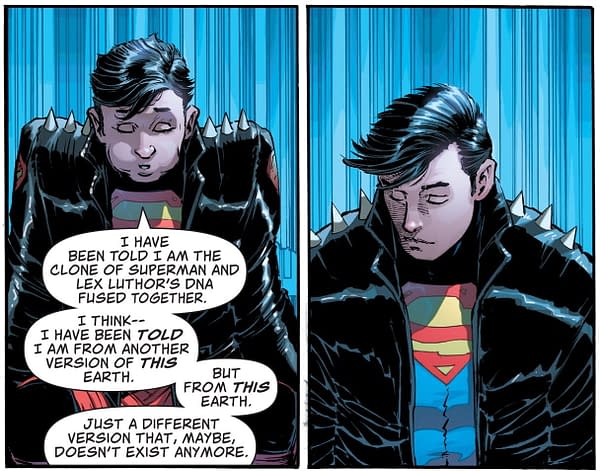 He's been rebooted. Or rather everyone else has. Which may explain how Leone of the Invisible Mafia somehow has the car that Superman totalled on the cover of Action Comics #1, even though that never happened anymore. Because now, everything happened. Everything matters. Bendis is leading the charge…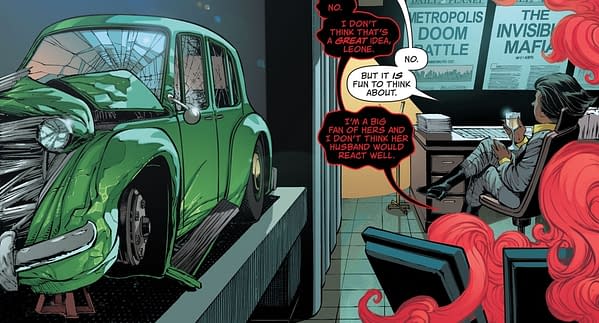 And so Conner Kent is put under the microscope. With Ted Kord's conspiracy theories about the universe being rebooted some to the fore. Considering that Ted Kord himself has been rebooted a number of times since the New 52…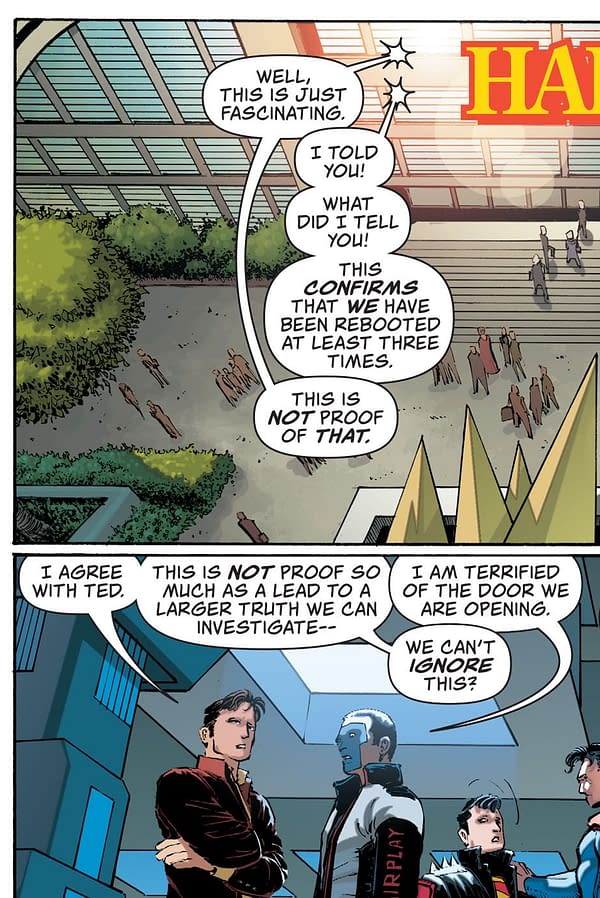 With some confirmation from the future. A future that, as all Doomsday Clock readers know, only exists now because of all these reboots and re-reboots of the metaverse.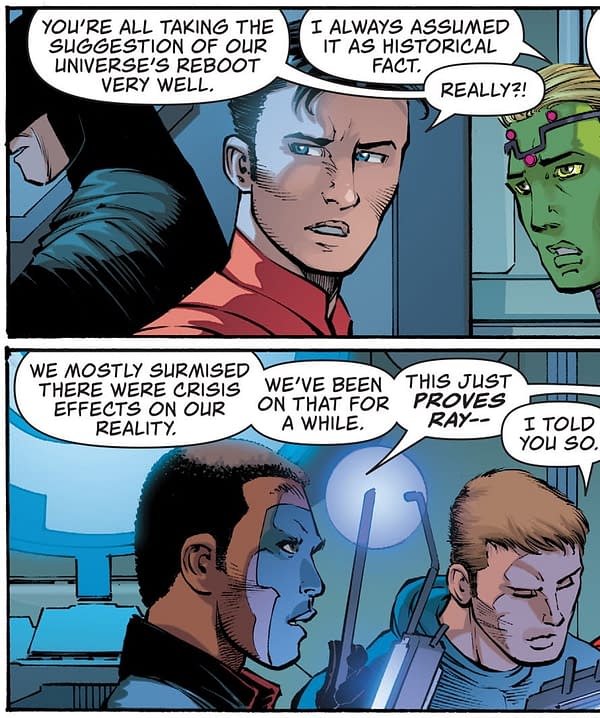 It's the effects of Doomsday Clock that are first felt now. As universe, realities, are about to merge and be semi-rebooted once again.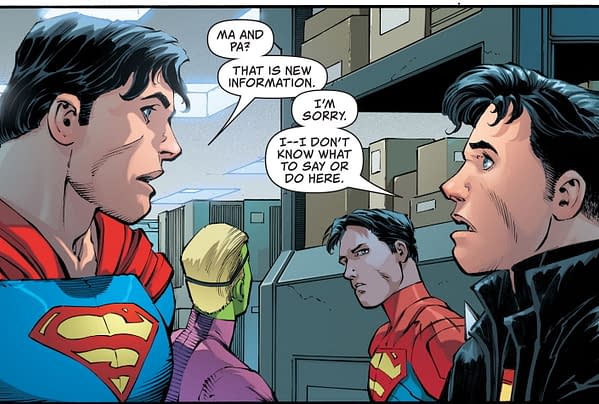 This kind of thing has usually only been happening with Flashes and Titan s of late. But we have Rebirth remembering the pre-52 with the New 52 being slowly rubbed out…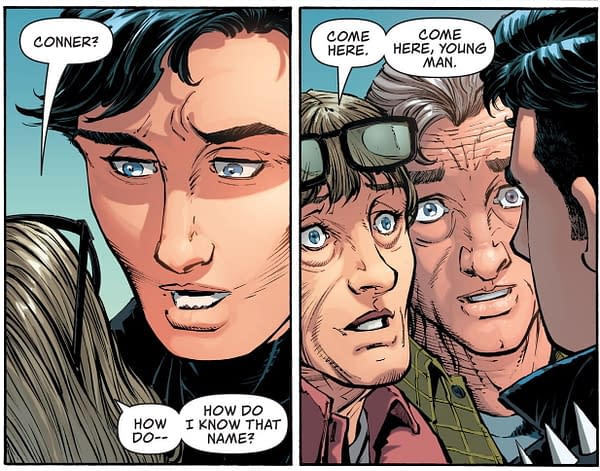 So we have Ma and Pa Kent remembering Conner Kent. Which reminds us we have been denied Superman remembering that Ma and Pa Kent are no longer dead…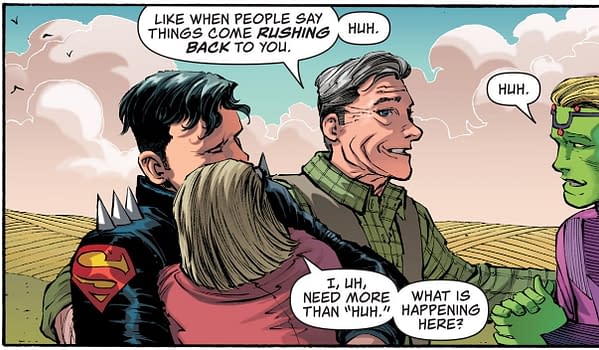 Realities are being schmooshed and rebooted together all the time these days.
ACTION COMICS #1022
(W) Brian Michael Bendis (A/CA) John Romita, Klaus Janson
First, Metropolis was hit with the biggest ground battle in the history of the city and barely survived. On top of that, Leviathan threw down his gauntlet for the entire world to see, and Superman revealed the truth of his identity as Clark Kent. Now the city is in a state of shock-and Clark and Conner Kent need to figure out what's next for them and the city they protect! Guest-starring Wonder Comics' Young Justice in a unique crossover!In Shops: Jun 03, 2020
SRP: $3.99