We were still calling it 'Flashpost' before it was called the New 52. But in 2011, Bleeding Cool told you what was coming well in advance as it emerged. Before it had a name, we were calling Convergence by the name Band Aid because that's what it was, something to keep DC Comics publishing while they moved West. We were well ahead of DC You, even at pitch stage. You learnt about DC Rebirth on Bleeding Cool before it had a name, as well as similar details. Same with Black Label and one prominent creator.
Just saying, as we are about to go down another one of these, that Bleeding Cool has form. And Bleeding Cool is going to give the new thing one of those hilarious names as well.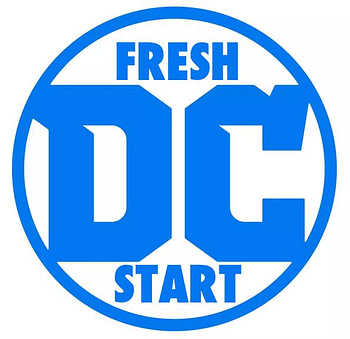 Let's call it DC Fresh Start. For the late summer/autumn. And in good time to spotlight at San Diego Comic-Con in July.
Because Grant Morrison is back, after his brief appearance in Metal. Brian Bendis is bringing his Portland posse in. And as Geoff Johns, who led on DC Rebirth, is busied with Doomsday Clock taking the JSA, Captain Marvel and the Legion off the boards until he's finished with them, examples of DC Ink, Zoom and Black Label encouraging editors and creators to look at their own books and wonder what if, and the lacklustre performance of the DC New Age Of Heroes line… there may be changes. Quite a few. At once.
So, DC Fresh Start it is. Just as long as that's not confusing. Let's see how many we can talk about today, and if by talking about it opens up a few more doors along the way…
We'll be running this tag through the day if anyone wants to check on any other of these articles.