How Dead Are The Animals in Today's Marvel Comics? (Spoilers)
Of late, we have shown a lot of concern for the animals of the Marvel Universe. But overall it seems like someone should have called PETA. Oh sure, Spider-Ham is living it large over in Spider-Geddon and has yet to be turned into chipolatas…

…but we have seen deaths of late for Doctor Strange's dog – though he has returned as a ghost.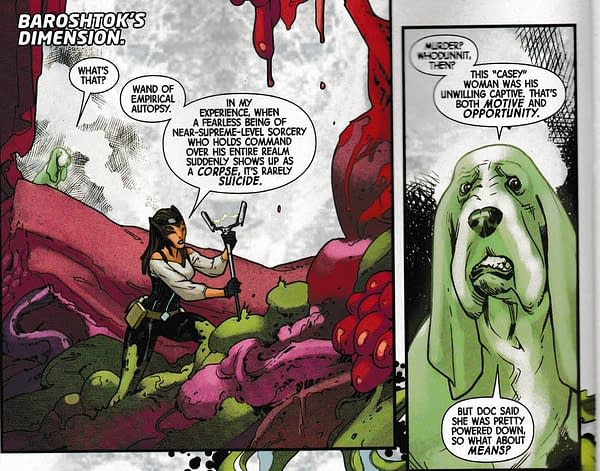 But what about in today's Death Of Inhumans and Asgardians Of The Galaxy?
Well, we've seen Lockjaw blown away in Death Of The Inhumans.
And Throg, the Frog of Thunder, eaten.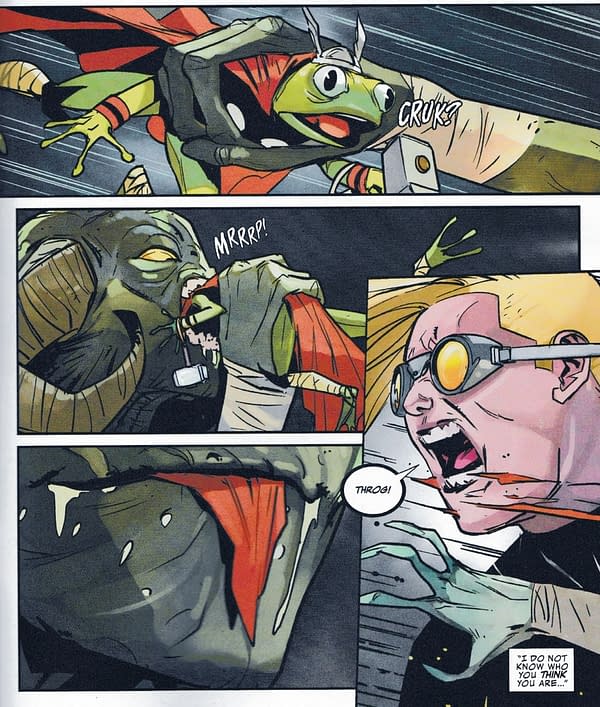 So how are the latter two today? Well turns out that Lockjaw wasn't killed but was teleported away by something that was not him, which is unusual…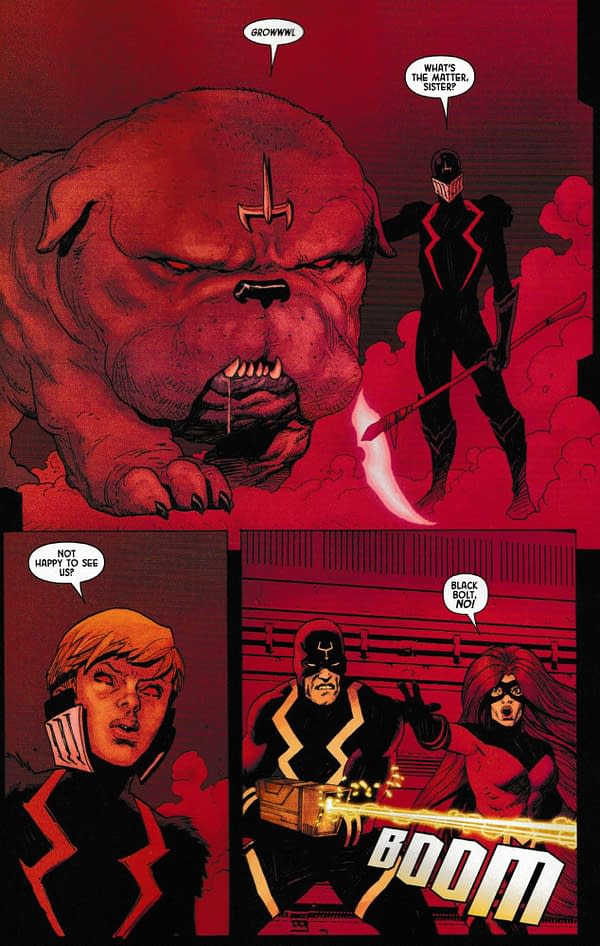 …oh yeah and it was Crystal who did all the nastiness, if you are concerned with human – or Inhuman – dealings. Turns out Donny Cates was lying to you, Dead does not mean Dead…. While over in Asgardians Of The Galaxy, Throg makes his comeback tour…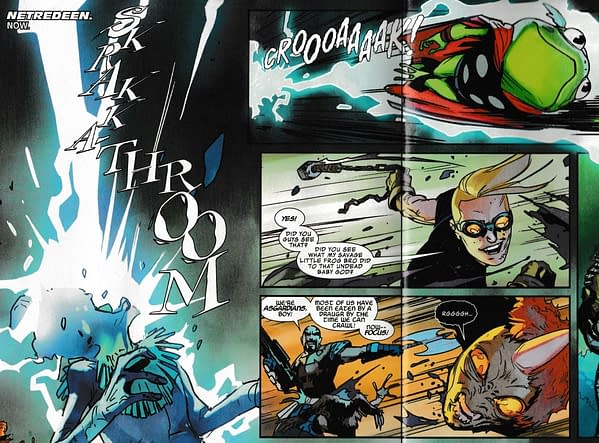 Frogs have been known to throw up their stomach linings to capture food. Glad it was the other way around this time.
Looks like, after all that, he didn't croak.
Sorry, I've been reading Kieron Gillen's Twitter feed.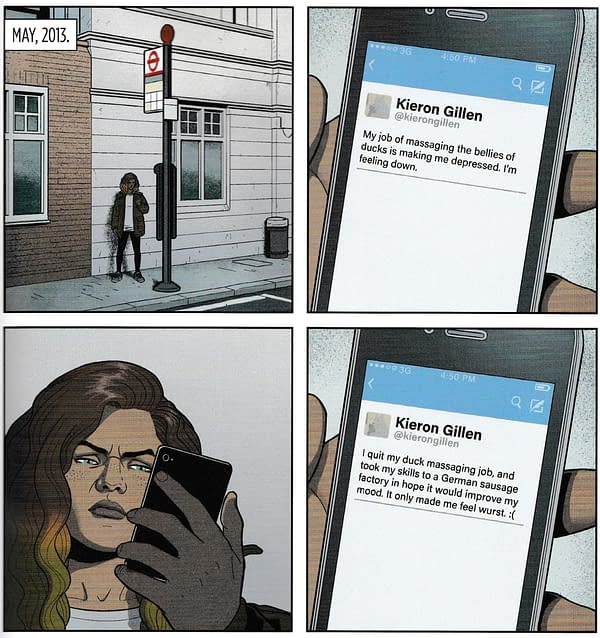 ASGARDIANS OF THE GALAXY #3
(W) Cullen Bunn (A) Matteo Lolli (CA) Dale Keown
In Shops: Nov 07, 2018
SRP: $3.99

DEATH OF INHUMANS #5 (OF 5)
(W) Donny Cates (A) Ariel Olivetti (CA) Kaare Andrews
THE FINAL STAND!
The Royal Family has been broken. Now, something new and terrible rises from its ashes. Who is Vox? Where are the Inhumans he's killed? And what lies ahead for a king without a kingdom?
Rated T+In Shops: Nov 07, 2018
SRP: $3.99