Detective Comics Annual #1 Review: Great Retelling of a Classic Villain Origin
[rwp-review-recap id="0"]
Basil Karlo, also known as the Gotham rogue Clayface, is the spotlight of Detective Comics Annual #1. We are given a retelling of his origin story, complete with scenes from his childhood and acting career. We also see where it all went wrong: an accident followed by reckless attempts to recreate his movie star looks. Of course, we also see how the Batman first stepped into Karlo's life.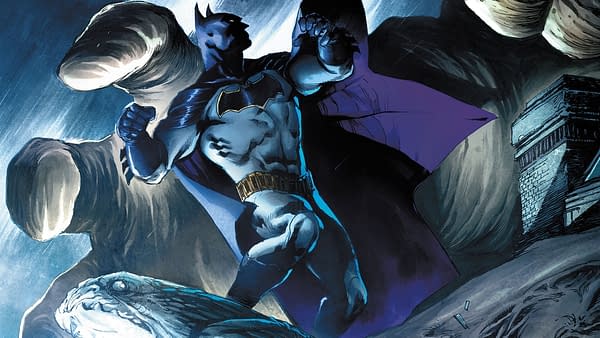 This was a great time to retell the origins of Clayface, given the events of Detective Comics #973. It follows up the tragedy of "Fall of the Batmen" aptly, and it gives us the full context of Clayface in the Rebirth DC Universe.
It's worth mentioning that Basil Karlo's original story was very much steeped in the Old Hollywood mythos, and this was often supported by Gotham City's tendency to be unstuck in time in many adaptations of Batman. As such, Detective Comics Annual #1 works to modify this somewhat to fit modern Hollywood.
There is a connection between Old and New Hollywood through Basil's father, who was a Hollywood make-up artist. The scenes from Basil's childhood definitely taps into the Old Hollywood ideals and aesthetic,
On the whole, Detective Comics Annual #1 displays Clayface in a sympathetic light, and you can understand the events and mentalities that led him to where he is today. His father implanted self-consciousness in Basil due to his own obsession with the public's hatred of "monsters." Basil's respect for his father informed his career decisions, but his wariness of his father's flaws lies under the surface in small ways.
The story does linger on some things longer than it should, and that causes it to truncate other plot points. A lot of time is spent on Basil's career and his girlfriend, Glory. Unfortunately, Glory is a flat and, consequently, forgettable character. By contrast, Basil's shock at figuring out his father died is what causes him to get into the disfiguring car accident. It seems a little silly that both tragedies happen concurrently, and they could have been spaced out, giving us more time to see Basil grapple with his father's flaws between the death and the accident.
There are many well-crafted moments in the second half that highlights the defining choices, highlighting Basil's agency in his fate. James Tynion IV plays up the drama well, and his love and understanding of Clayface really shows through.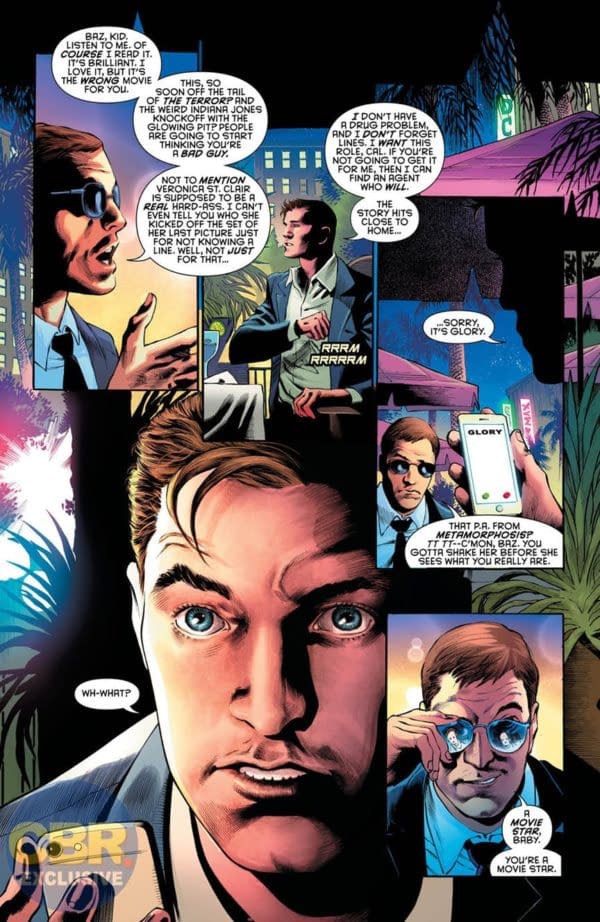 Eddy Barrows returns to contribute the art, and it looks fantastic. He plays with eyes quite well, which is where a lot of the emotion lies. His highly textured close-ups look great, too, especially after Basil becomes Clayface. Eber Ferreira's inks bolster the art aptly. Adriano Lucas's color work plays with the atmosphere very well too, using sepia to reiterate the Old Hollywood influences in Basil's childhood and bright colors for Basil's adulthood.
Detective Comics Annual #1 presents a compelling origin story for one of Batman's best rogues. It looks at Clayface with a sympathetic eye while not absolving him of his mistakes. It's an emotional tell that flows with very few hitches. This one gets a recommendation. Give it a read.
[rwp-review-ratings id="0"]
[rwp-review-form id="0"]