Signings And Screenings – Offsite Events In New York During Comic Con Week
The Javits Center isn't the only place to be during Comic Con week in New York, with plenty of offsite events bookending the con itself. Here's a sampling of comic-shop based signings and events, as well as two hosted by Columbia University's Butler Library.
Greg Rucka, Ales Kot, and Frank Barbiere Sign at Forbidden Planet on October 7th Greg Rucka, Ales Kot, & Frank Barbiere will be at Forbidden Planet in Union Square in New York to sign their new Image Comics releases- Lazarus, Zero, and Five Ghosts from 7-9PM on Monday, October 7th. They are also prepared, for you die-hard fans, to sign previous works like Queen & Country, Whiteout, Gotham Central, Punisher, Batwoman, Change, Wild Children, Suicide Squad, Blackout, and The White Suits.
Rock 'N Comix in Brooklyn on October 9th Wednesday, the 9th of October, from 8 to 10 p.m., sci-fi rock band Americans UK is hosting a night of live comix readings and music for FREE at the Fifth Estate Bar, in Park Slope, Brooklyn, on 5th Avenue, between 12th and 13th Street.
The event will featuring live readings by Dean Haspiel (The Fox, Billy Dogma), Scott Wegener (Atomic Robo), Paul Ciaravino (SH3: Human Hunter), John Mathias (The Lowbrow Reader) Chris Miskiewicz (Thomas Alsop), Palle Schmidt (The Devil's Concubine – and all the way from Denmark), ZEES (Just Super), and others.
Americans UK will be playing ambient and light jazz as we project the comix panels against a screen in Fifth Estate's back room. Then once the readings have finished, Americans UK will play their new, live and loud rock-set, featuring never-before-heard songs from their upcoming album,Where Giants Walk. You can find their events page on Facebook for directions.
"Elfquest: Origins and Innovation" with Wendy and Richard Pini at Columbia University on October 9th Comics@Columbia is delighted to welcome Wendy and Richard Pini, creators of the long-running comic, ElfQuest, to speak about the unique place their work has in comics history. Karen Green, Columbia's Graphic Novels Librarian, will join them to talk about the significance of Columbia University Libraries' acquisition of the Pinis's papers. Sabrina Sondhi, of Columbia's Law Library, will moderate. This event is free and open to the public, although seating is limited, and begins at 6PM.
The new story, "Final Quest," which also debuts October 9th, will be available for sale and signing. A reception will follow. The event will be held in Room 523 of the Butler Library on 535 W 114th Street (entrance on campus side).
Brandon Montclare, Amy Reeder, Nick Dragotta, Sina Grace, Michael Moreci, Duffy Boudreay, Johnnie Christmas, Ed Brisson, Brandon Seifert Sign at Forbidden Planet on October 9th Forbidden Planet NYC hosts a massive signing of Image Comics as part of their "pre-NYCC party" from 7-9PM at their Union Square location. The new comic Rocket Girl #1 will be available for signing by Brandon Montclare and Amy Reeder. Nick Dragotta (East of West/FF), Sina Grace (Burn The Orphanage), Michael Moreci (Hoax Hunters), Duffy Boudreau (Blackacre), Johnnie Christmas (Sheltered), Ed Brisson (Comeback/Sheltered), and Brandon Seifert (Doctor Who) will also be signing, as well as "special surprise guests". There are rumors donuts may be present, too.
Hyundai presents "THE WALKING DEAD: A DECADE OF DEAD"
Art Gallery Featuring Artwork, Famed Illustrations, Signing by Artist Charlie Adlard. World Premiere Screening "THE WALKING DEAD: A DECADE OF DEAD" a 20 minute documentary chronicling the evolution of the most popular zombie franchise from comic book to the TV show. The documentary includes interviews with The Walking Dead creator Robert Kirkman, Actor/Comedian Patton Oswalt, Actor Chris Hardwick as well as members of the AMC series "The Walking Dead." A 15 minute Q+A will immediately follow it, followed by "The Walking Dead: A Decade of Dead" Soiree, a private New York Comic-Con VIP party.
New Paradigm Studios Invades JHU Comic Books on October 11th
Meet Rick Leonardi, Karl Bollers, Paul Mendoza, and Ryan Wardlow of New Paradigm Studios' series Watson and Holmes at this JHU Comic Books event. Writer Vito Delsante will also be unveiling his new comics project, WWM: World War Mob, to the public ahead of its January release date. The event begins at 7PM at JHU Comics on 32 Easy 32nd St in Manhattan.
Free Film Premier of Chris Claremont's X-Men and Q&A With Claremont at Columbia University on October 14th
Sequart Research & Literacy Organization and Respect! Films, in conjunction with Columbia University, presents the free film premiere of Comics in Focus: Chris Claremont's X-Men, including a Q&A with Chris Claremont on Monday, October 14th from 7-9PM at the Butler Library, Room 523 at 116th St. and Broadway.
---
---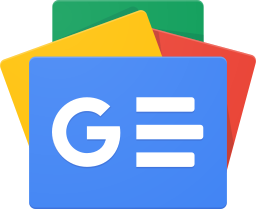 Stay up-to-date and support the site by following Bleeding Cool on Google News today!