Posted in: Comics | Tagged: Comics, django, dynamite, entertainment, john carter, prince valiant, Turok, zorro
---
Exclusive Extended Previews For King: Prince Valiant, Turok: Dinosaur Hunter And More
We've got Dynamite previews here for books shipping this week including the first issue of King: Prince Valiant, the last issue of Turok: Dinosaur Hunter plus new issues of Django/Zorro and John Carter: Warlord of Mars.
Django / Zorro #4
Quentin Tarantino, Matt Wagner (w) Esteve Polls (a) Jae Lee, Francesco Francavilla, Marc Laming (c)
Diego de la Vega and his bodyguard, Django Freeman, get a firsthand look at the brutal tyranny wielded by the Archduke of Arizona in his drive to construct a railroad line across the length of his realm. Django is still trying to reconcile his first sighting of the masked and mysterious avenger known as El Zorro. Could this strange, black-clad apparition really be the proper and elderly gentleman who has hired him as a bodyguard?
John Carter: Warlord of Mars #4
Ron Marz (w) Abhishek Malsuni (a) Ed Benes, Bart Sears, Emanuela Lupacchino, Yonami (c)
With John Carter lost and presumed dead in the Martian desert, his enemy's triumph is all but assured. But who is Captain Joshua Clark of Earth, and why does his hatred for John Carter know no bounds? As Dejah Thoris prays for her warlord's safe return, the shocking origin of John Carter's arch-enemy is finally revealed! Superstar writer Ron Marz and rising-star artist Abhishek Malsuni continue their acclaimed, official run!
King: Prince Valiant #1
Nate Cosby (w) Ron Salas (a) Darwyn Cooke (c)
"I'll dare ANY adventure!" Welcome to the KING, full of BRAWLING KNIGHTS and ARTHURIAN ADVERSARIES and MYSTICAL MEDDLING and COURAGEOUS CHIVALRY and SERPENTINE SORCERY and WITHERING VALOR and TIME-SHIFTING ADVENTURERS and CATASTROPHIC CONFIDENCE!
BRAVE THE BATTLES courtesy of NATE COSBY (Cow Boy) and RON SALAS (Spider-Man) with a connecting King cover by comic legend DARWYN COOKE!
Turok: Dinosaur Hunter #12
Greg Pak, Paul Tobin (w) Felipe Cunha, Ruairi Coleman (a) Bart Sears (c)
FINAL ISSUE! The sheriff of Nottingham is ready for war. And he's got archers, crusaders, dogs of war, and many, MANY dinosaurs on his side. Can Turok and his merry men survive against impossible odds, and save their brave new world? Is this the end, or a frightful new beginning? Hints in the final pages as Turok "fades to black".
---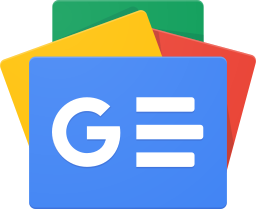 Stay up-to-date and support the site by following Bleeding Cool on Google News today!