Exclusive First Look At Dynamite's Heroes And Horror Titles Shipping September 2017
Today we have an exclusive first look at the solicitations and covers for Dynamite's Heroes and Horror titles shipping in September 2017. These include Vampirella, Project Superpowers, Mighty Mouse, Ash vs Army of Darkness and Z Nation.
VAMPIRELLA #7
Cover A: Philip Tan Cover B: Andy Belanger Cover C: Cosplay Cover Cover D Subscription: Jimmy Broxton Writer: Paul Cornell Art: Andy Belanger, Jimmy Broxton
Journey to the center of Vampirella's psyche!!! Trust us, it's like NOTHING you've seen before, or will want to see again! There's a Vampirella here for everyone! Plus, a surprise awaits you on the final five pages that will leave you pining for the next story arc!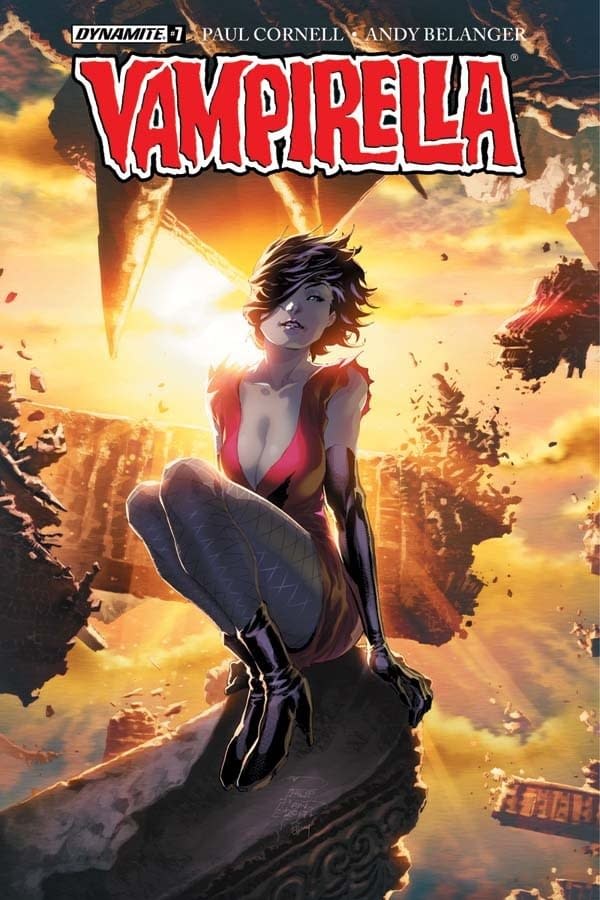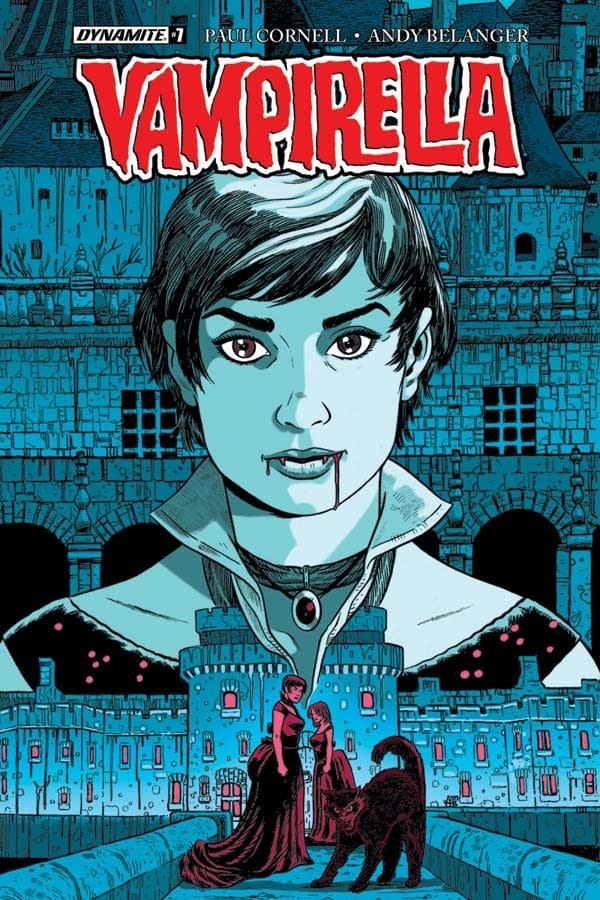 ASH VS. THE ARMY OF DARKNESS #3
Cover A: Brent Schoonover Cover B: Mauro Vargas Cover C: Pasquale Qualano Writer: Chad Bowers, Chris Sims Art: Mauro Vargas
With the Chosen One and his students trapped inside of a possessed school out to kill them, they may need a little help from some unknown allies. It looks like it's time for Ash to get S.M.A.R.T.!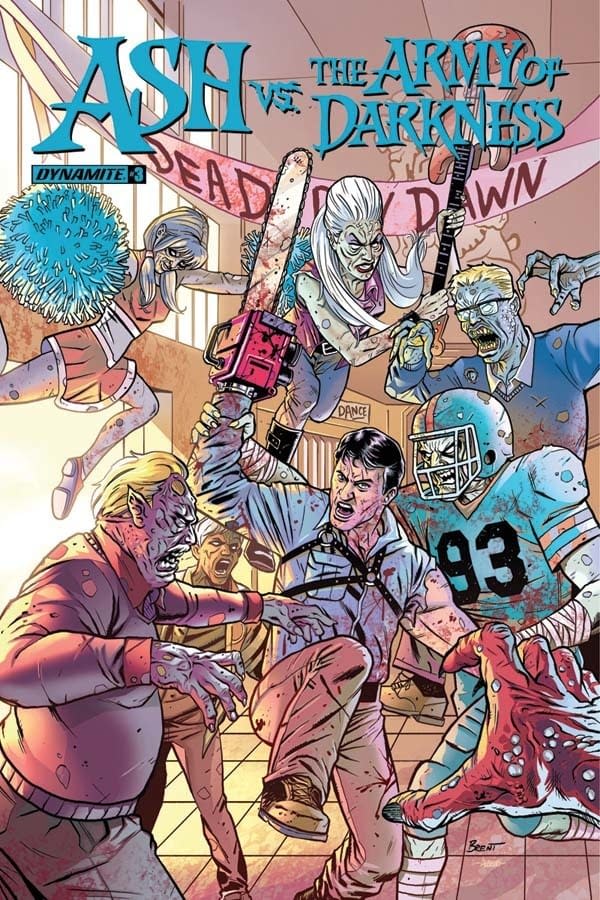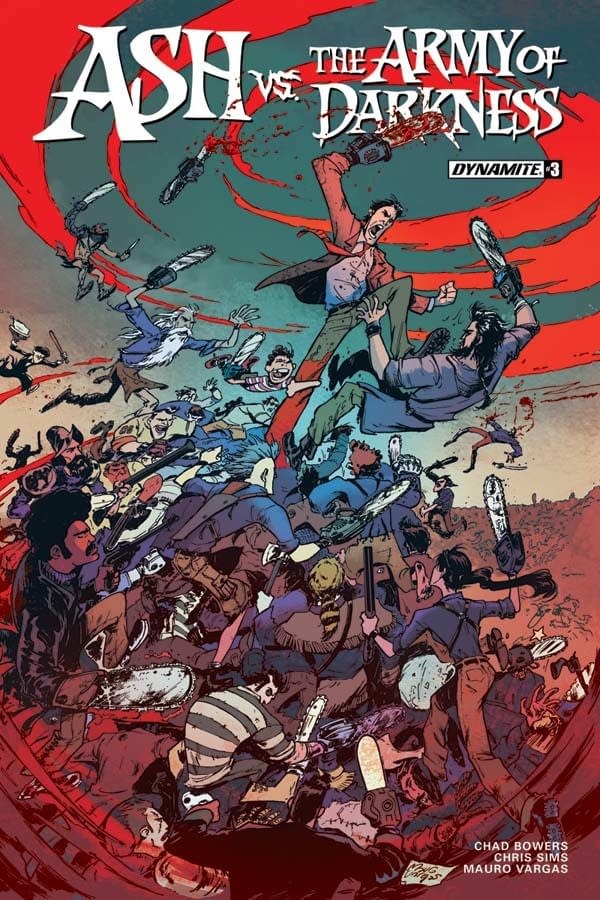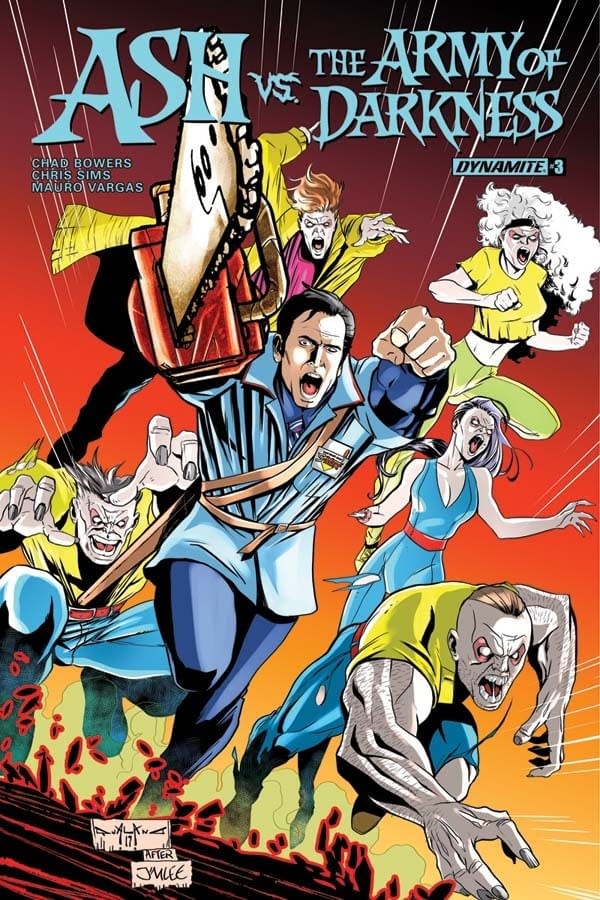 BLOOD BROTHERS #4 (of 4)
Cover A: Javier Caba Writer: Fabian Rangel Jr. Art: Javier Caba
The Soliz Brothers have tangled with drunk orcs, a gang of werewolves, a demon luchador, Medusa, and The Minotaur. Now they find themselves up against their greatest challenge yet as the gun-toting, skull-faced maniac, Calavera, threatens to plunge the city into chaos. Get ready for the two-fisted, pulse-pounding conclusion in Hermanos de Sangre: The Temple of Bones!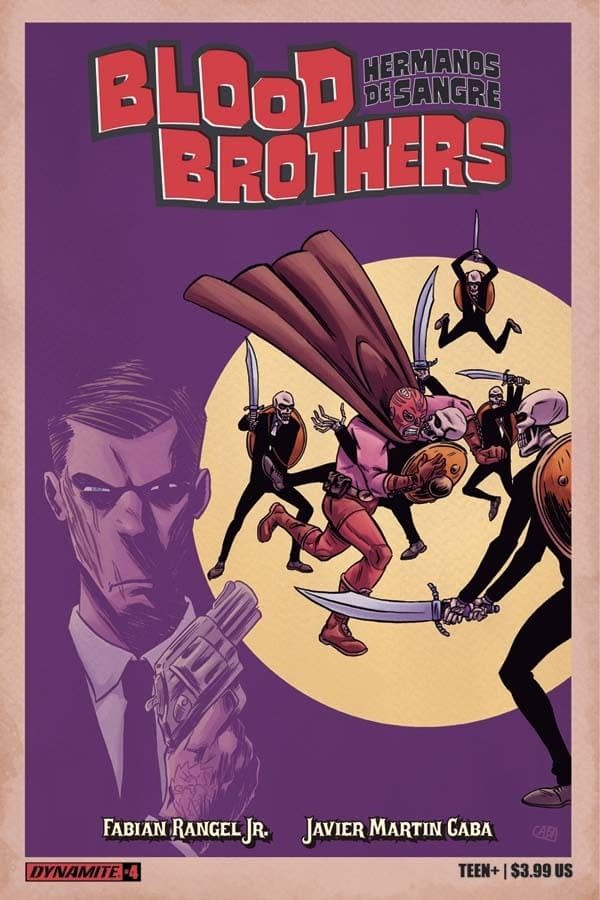 GRUMPY CAT/GARFIELD #2 (of 3)
Cover A: Andy Hirsch Cover B: Steve Uy Cover C: Fernando Ruiz Cover D: Tony Fleecs Writer: Mark Evanier Art: Steve Uy
The adventure continues with the two crankiest cats around! Grumpy Cat, the sensational scowling star from the internet, teams up with the legendary newspaper-strip sourpuss Garfield — and their meeting might just be a match made in heaven – if they don't drive each other crazy first! Better hope that SOMEBODY brought lasagna!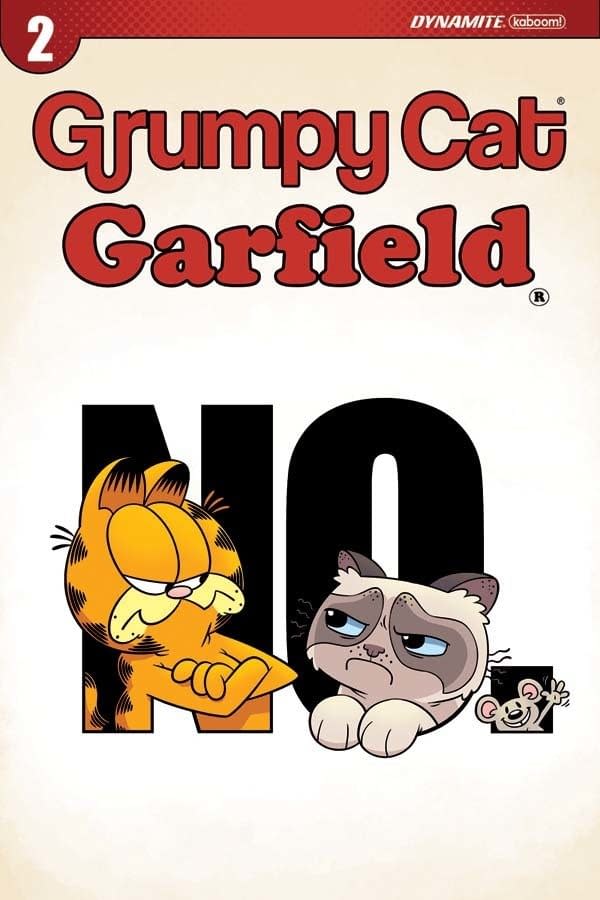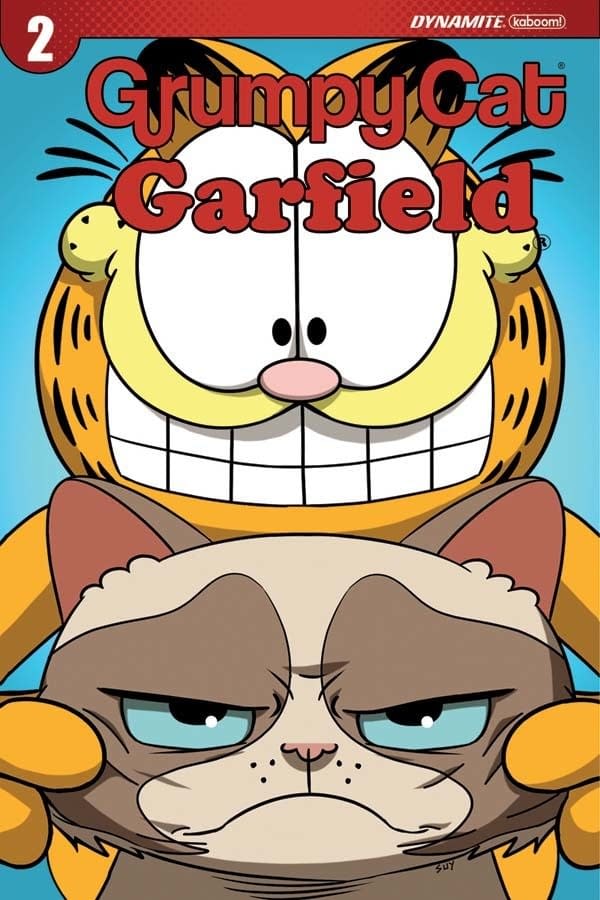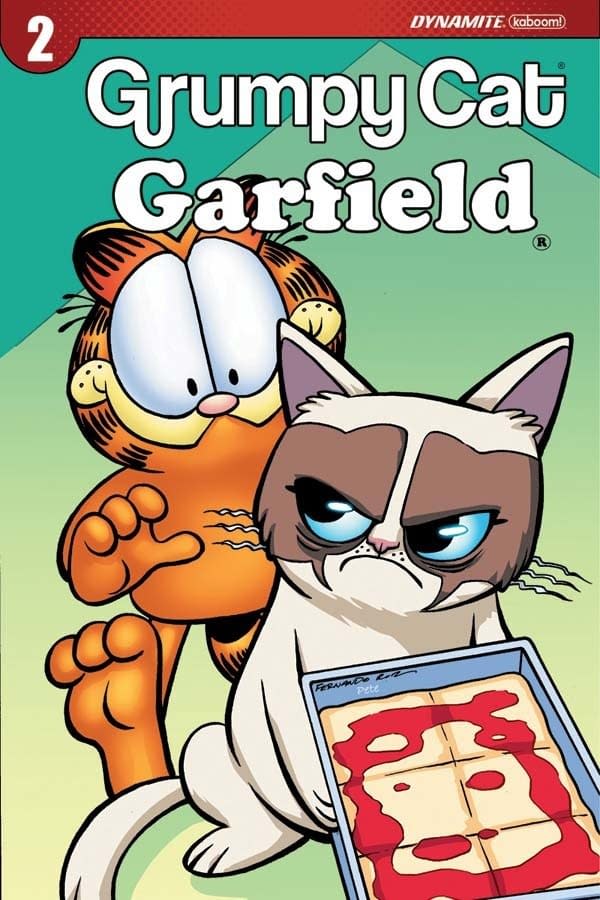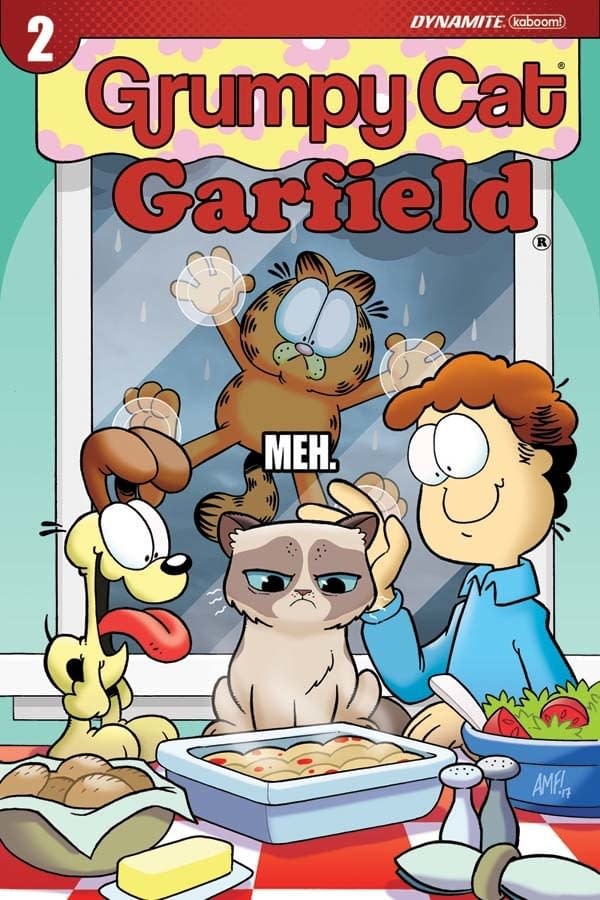 MIGHTY MOUSE #4
Cover A: Igor Lima Cover B: Yale Stewart Writer: Sholly Fisch Art: Igor Lima
It was bad enough when Mighty Mouse got trapped in the real world. But now, Mouseville faces an alien invasion! And the aliens are invading our world too! How can Mighty Mouse and his human friend Joey possibly defend two worlds and save the day?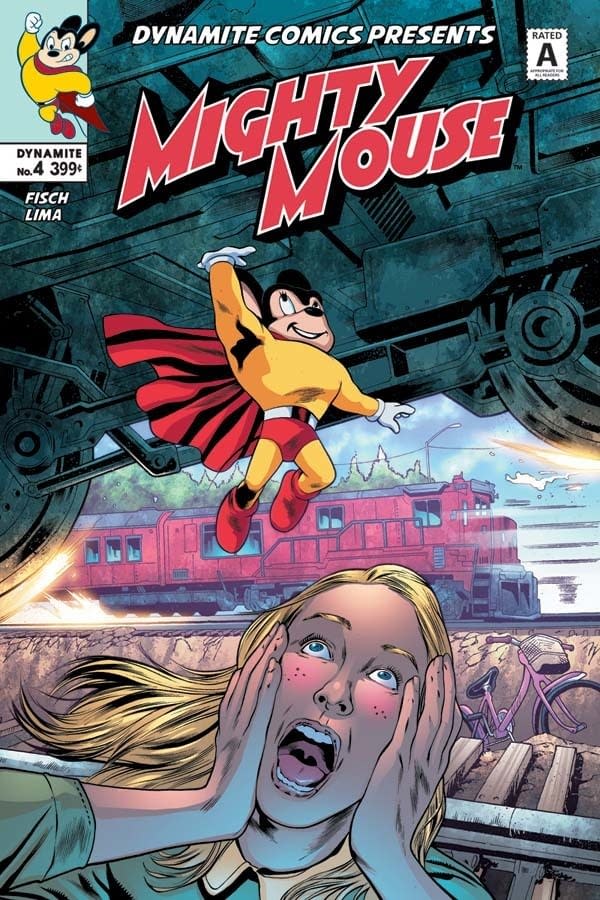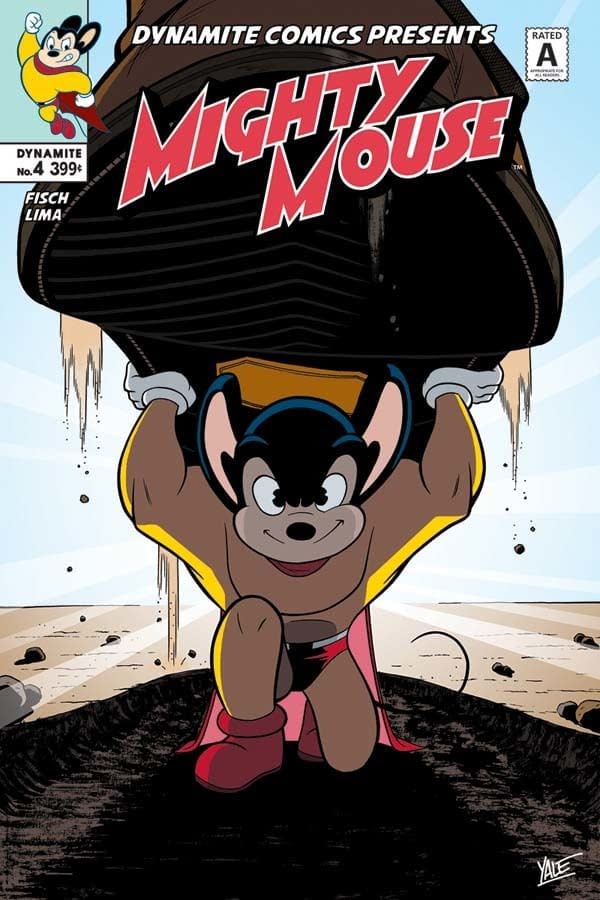 PROJECT SUPERPOWERS: HERO KILLERS #5
Cover A: Pete Woods Cover B: Ryan Browne Writer: Ryan Browne Art: Pete Woods
Three words: Black Terror Returns! Three more words: Sentient Meat Hammer! Another set of three words: I love you! Wait. Forget that last set of words and think about this new set of words: It's Vengeance Time! Do contractions count? Today they do!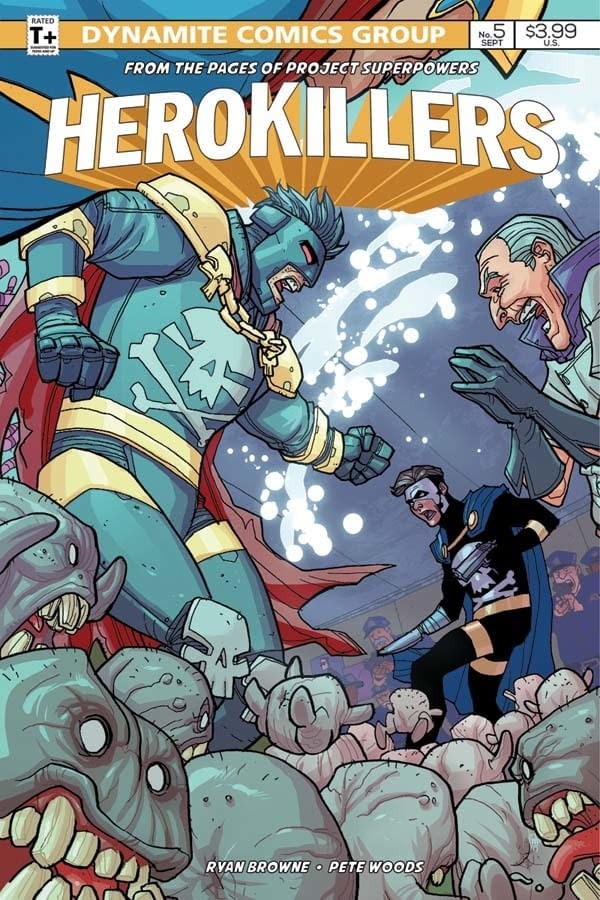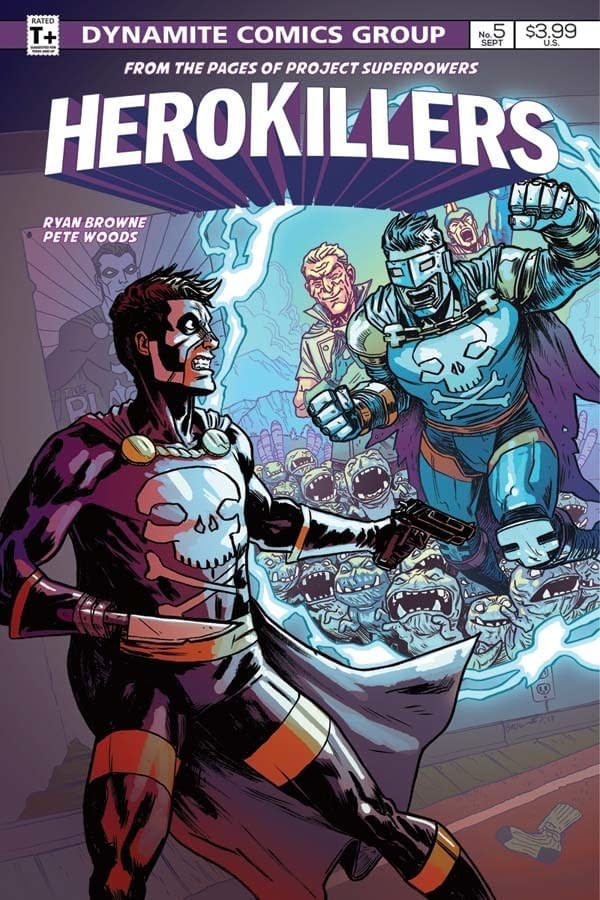 Z NATION #6
Cover A: Denis Medri Cover B: Lucio Parrillo Cover C: Photo Cover Writer: Craig Engler, Fred Van Lente Art: Edu Menna
In issue #6 of Z Nation: Sea of Death, Specialist Israel Johnson and Private Edie Cutler have to flee the zombie filled, capsized cruise ship Empress of the Seas, leading the few surviving passengers to the dubious safety of an offshore oil rig. They're pursued by the ship's maniacal Captain and Crew, who are intent on killing the would-be heroes. And the zombie whale that capsized the ship is still waiting in the water to devour whoever wins the final fight to the death. Sea of Death is a prequel set in the world of Syfy's hit zombie series Z Nation, produced by The Asylum. Featuring Z Nation's signature blend of horror, humor and heart, Sea of Death is a six-issue miniseries from acclaimed writer Fred Van Lente (add appropriate credits) and Craig Engler, based on the long running series Z Nation created by Karl Schaefer and Craig Engler.