Exclusive – Lone Ranger, Green Hornet, Shadow, Tarzan And Thun'da For August
Dynamite Entertainment is giving us an exclusive advanced look at their solicitations for August and here we have a look at some of the great pulp characters they are publishing like The Lone Ranger, The Green Hornet, The Shadow, Tarzan, Sheena and Thun'da.
The Lone Ranger and Green Hornet crossover has been decades in the making since the creation of both characters were spearheadedd by George W. Trendle, owner of WXYZ Radio and writer Fran Striker. Britt Reid, the Green Hornet, is the grand nephew of John Reid, the Lone Ranger.
And if you're looking for a little classic fun, check out the Thun'da trade where the original story by Gardner Fox and Frank Frazetta is being reprinted.
LONE RANGER / GREEN HORNET #2 (OF 6)
Cover A: Jan Duursema
Writer: Michael Uslan
Art: Giovanni Timpano
With the fate of the free world hanging in the balance, G-Man Eliot Ness demands The Lone Ranger return! But Britt Reid breaks with his family tradition, creating a painful rift with his Great Uncle John Reid, forcing the original Lone Ranger to instead offer his mask to America's greatest Olympic hero… Jesse Owens!
LORDS OF THE JUNGLE #6 (OF 6)
Cover A: Felipe Massafera
Cover B: Roberto Castro
Writer: Corinna Bechko
Art: Roberto Castro
The thrilling conclusion of Tarzan and Sheena's adventure in London finds them facing off against a woman who shouldn't exist, a death-mad cult with access to impossible technology, and the hard fact that neither of them is very good at working as part of a team. With Jane's help they have just one chance to save both their homes and their futures, but will it be enough to save their own skins?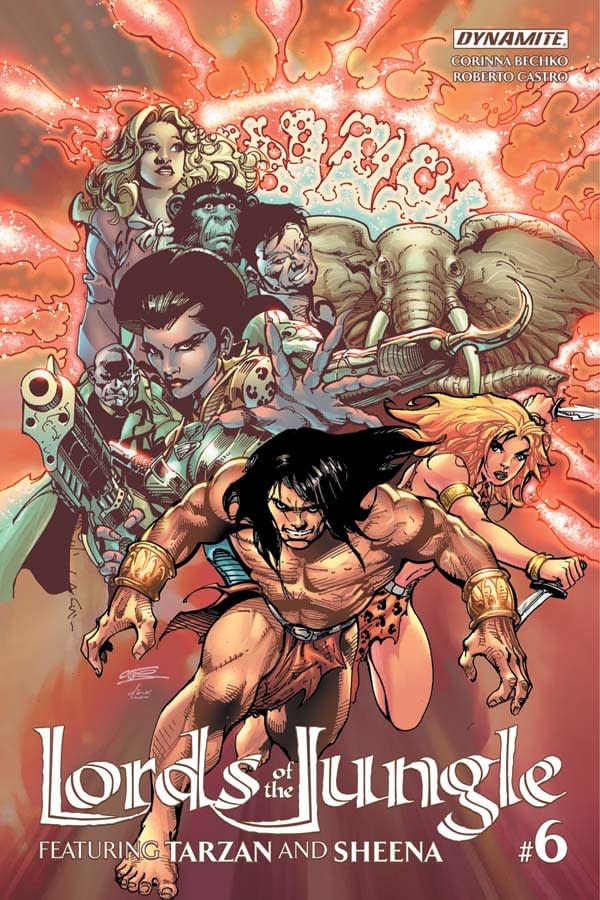 SHADOW: THE DEATH OF MARGO LANE #3 (OF 5)
Cover A: Matt Wagner
Writer: Matt Wagner
Art: Matt Wagner, Brennan Wagner (Colorist)
Months after the tragic loss of his companion Margo Lane, The Shadow grows frustrated in his efforts to find those responsible for her demise, the mysterious Red Empress and her Tong gang. Growing increasingly grim and merciless in his pursuit, the Master of Darkness finally uncovers a clue that points to a certain Chinatown nightclub. Our hero leads a strike team of his most trusted agents in a raid on the lair of the Red Empress. Will The Shadow's quest for vengeance ultimately push him over the edge, into a path of madness and homicide? This compelling storyline is brought to life by Eisner Award-winner Matt Wagner, as both writer and artist, and colored by Brennan Wagner.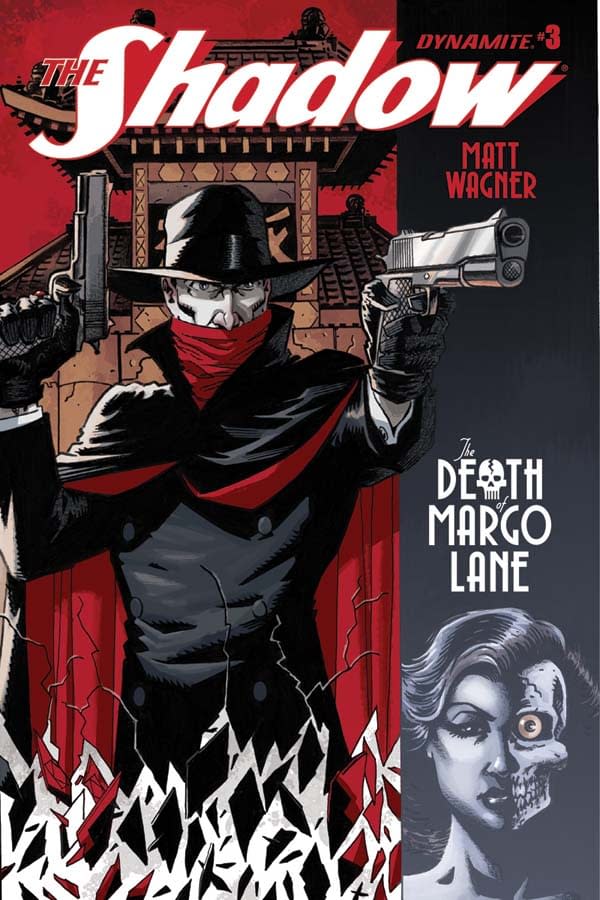 THUN'DA Trade Paperback
Cover: Jae Lee
Writer: Robert Place Napton, Gardner Fox
Art: Cliff Richards, Frank Frazetta
After a military helicopter crashes in a remote valley in Africa, a lone survivor awakens without memory of his identity or mission. From the wreckage, he learns only his name: Roger Drum. Armed with instinctive survival skills, the amnesiac roams his new surroundings, discovering a bizarre lost world of dinosaurs, mammoths, sabretooth tigers, and primitive human tribes. Against the backdrop of this hostile new reality, Drum must come to terms with his violent past… so that he may assume the respected and feared mantle of the prophesied jungle warrior Thun'da!
Thun'da, the hero of the primeval forest created by legendary fantasy illustrator Frank Frazetta, returns in this action-packed adventure by Robert Place Napton and Cliff Richards! As a special treat, Dynamite Entertainment proudly presents four classic tales of Thun'da, fully remastered and featuring the creative talents of comic legends Gardner Fox (Detective Comics, The Flash) and Frank Frazetta himself!