In the opening pages of Jeff Lemire's excellent new comic, Family Tree, we are introduced to Loretta. She's a single mom with two kids. The youngest, Meg, is precocious and inquisitive, while the oldest, Josh, has a knack for getting in trouble. Loretta has to leave work early to get Josh from school, who just got caught with weed.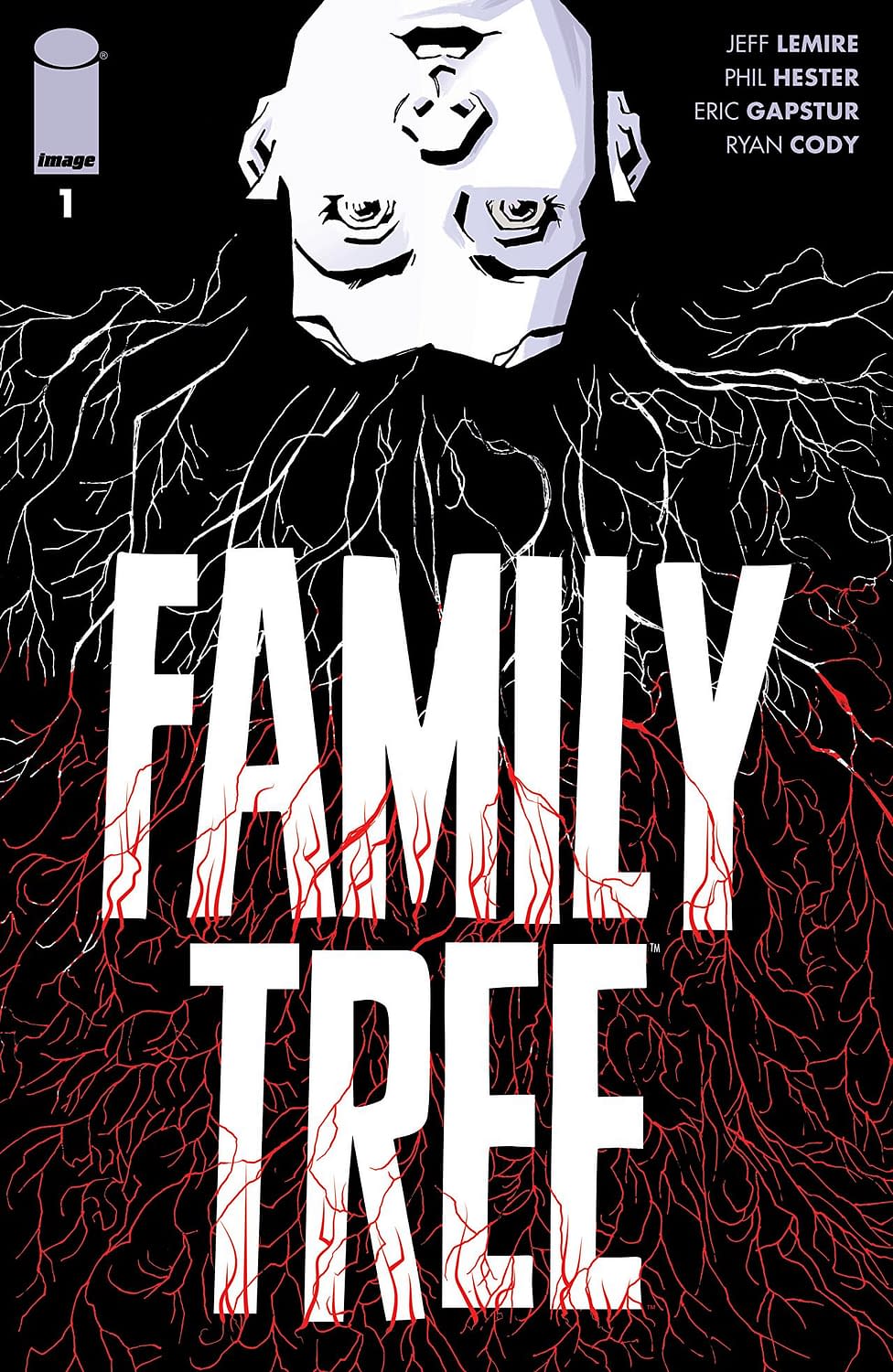 It's also the day the world ended.
The opening dialogue is fantastic, and frames the introduction beautifully: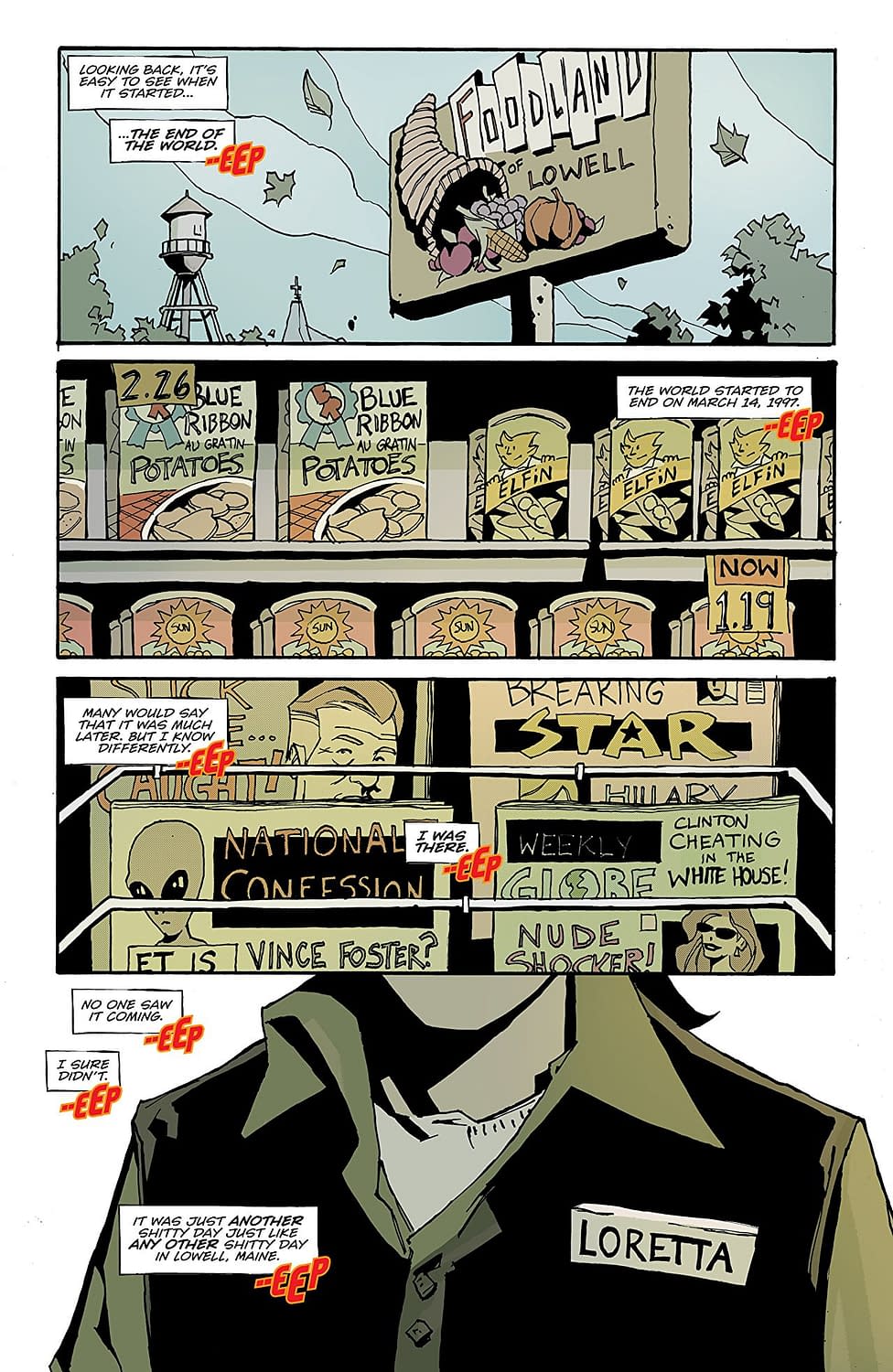 Little Meg has a rash on her arm, and a mysterious old man shows up and offers her something. Loretta is busy arguing with Josh's principle, and doesn't see the exchange. Once the family gets home, though, Loretta realizes that something is really, really wrong with Meg. There is something about seeing a kid in peril that works so well when it's done right, and Family Tree does it right, right from the start.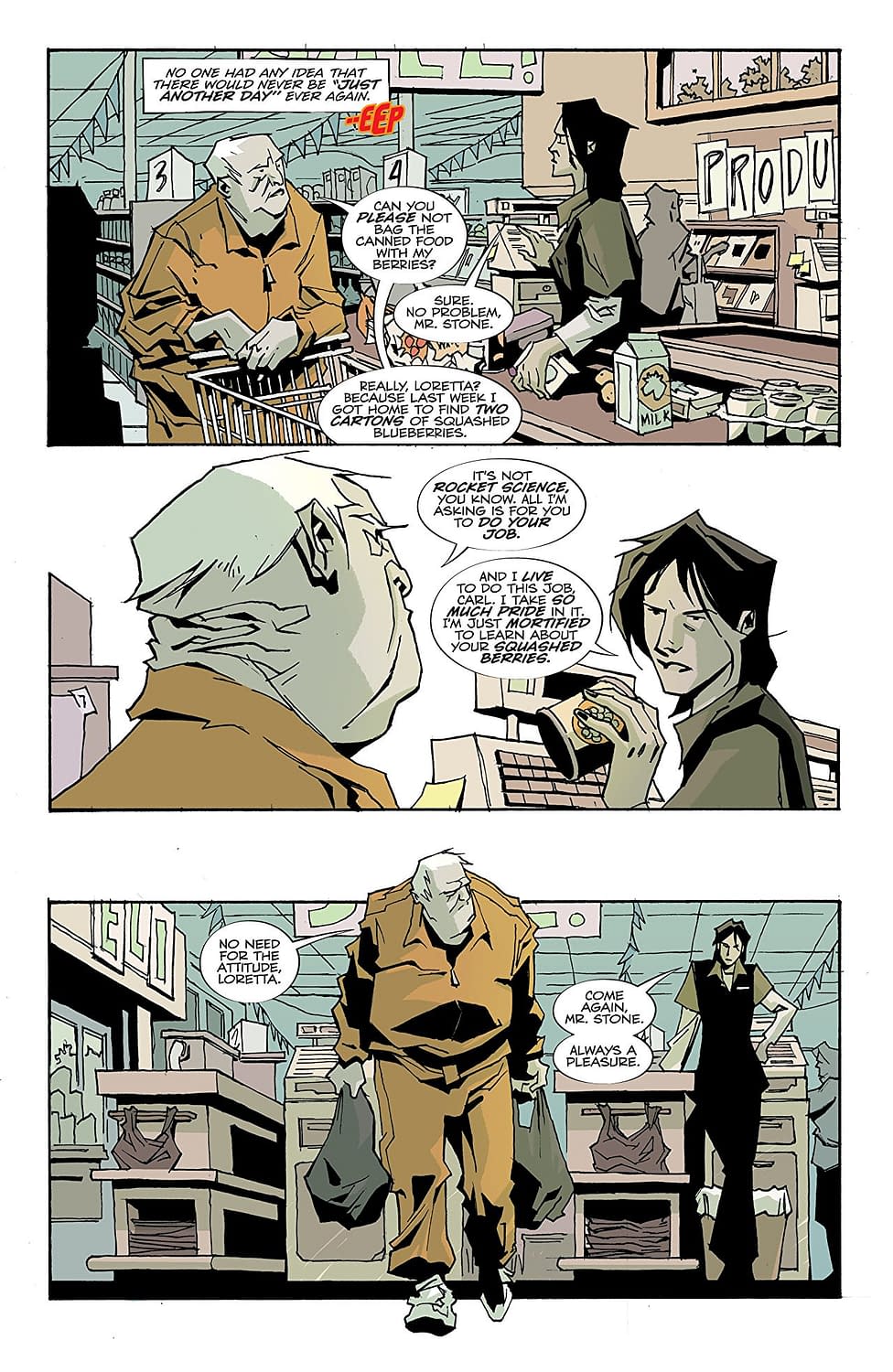 Jeff Lemire's writing is whip-smart and crisp. You have no idea where the story is going, and the slow burn reveal to the last page is perfect and tense. I also found the art from Phil Hester, Eric Gapstur, and Ryan Cody breathtaking, with crisp, whispy lines giving way to chunky blocks of pure black. The colors are minimal yet incredibly effective, and not a single line appears to be wasted. Family Tree is a treat to read, and a treat to look at, too. The horror isn't over the top by any means, but it is unsettling and effective. Highly recommended, especially for fans of dramatic horror.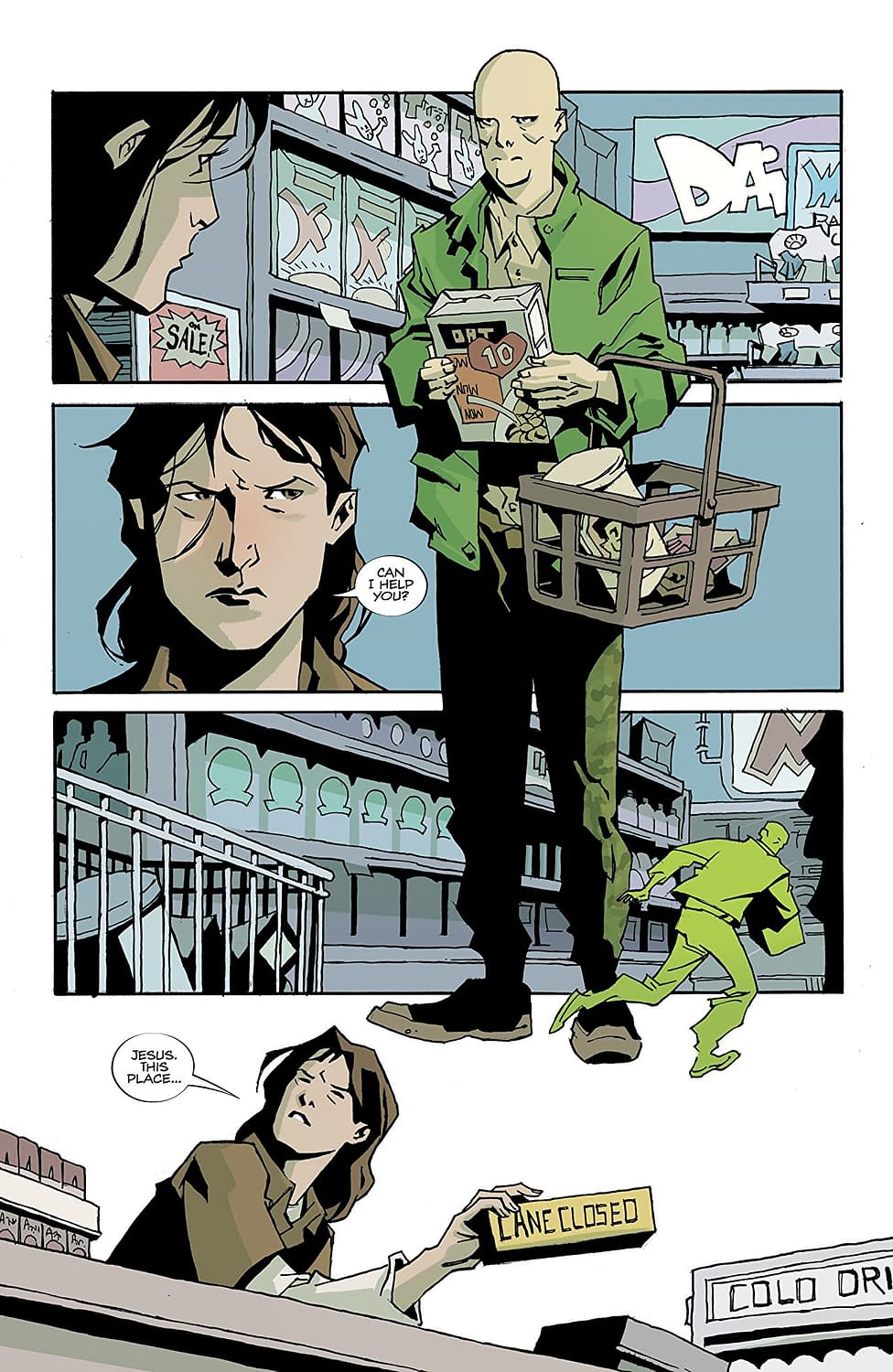 When an eight-year-old girl literally begins to transform into a tree, her single mom, troubled brother, and possibly insane grandfather embark on a bizarre and heart-wrenching odyssey across the back roads of America in a desperate search for a way to cure her horrifying transformation before it's too late. But the farther they get from home, the more forces threaten to tear the family apart as fanatical cults, mercenaries, and tabloid Paparazzi close in, determined to destroy the girl—or use her for their own ends. A new genre-defying series written by New York Times bestselling author JEFF LEMIRE (GIDEON FALLS, ASCENDER) and illustrated by acclaimed artist PHIL HESTER (Shipwreck, Green Arrow), FAMILY TREE combines mystery, action, and horror into an epic story about the lengths a mother will go to in order to keep her children safe.
Stats: Written by: Phil Lemire; Art by: Phil Hester, Eric Gapstur, & Ryan Cody; Publisher: Image Comics; Release date: November 12th, 2019; Cover Price: $3.99; 32 pages. Rated 17+ for unsettling imagery and adult language and themes.
Enjoyed this article? Share it!